Amadou Onana is currently recovering from a knee tendon injury as West Ham United close in on signing the midfield giant.
Persistence looks set to pay off for David Moyes as it is widely reported that West Ham have finally seen a bid accepted by Lille for Onana.
It has been widely reported that Moyes wants to bring another central midfielder to West Ham this summer following the arrival of Flynn Downes.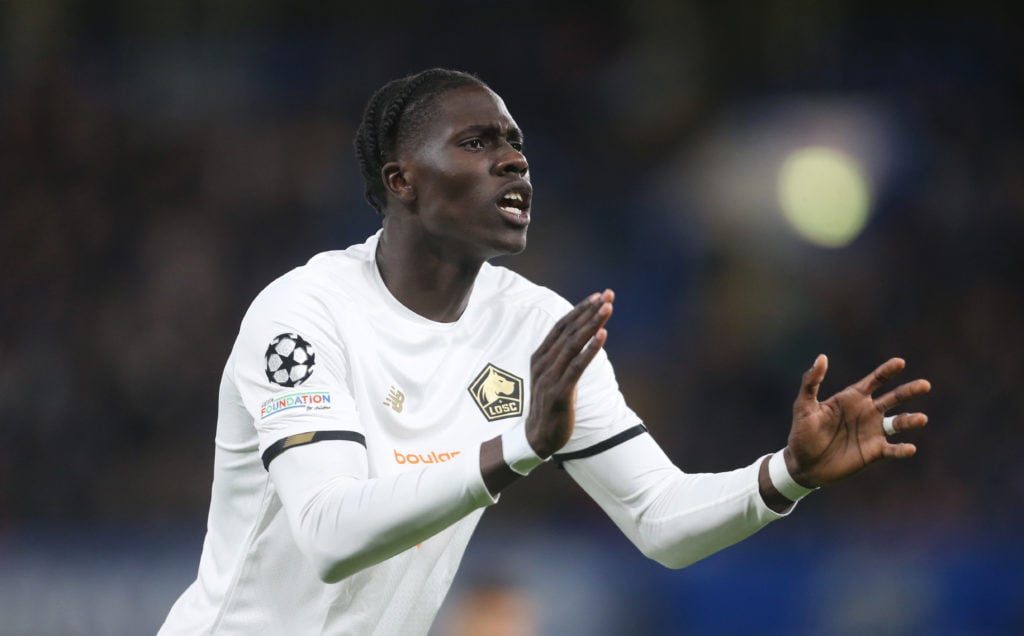 And West Ham have been heavily linked with Lille central midfield star Onana.
The potential move for Onana has seriously excited West Ham fans this summer.
The Lille central midfielder threatens to be one of the most dominant forces in Europe in his position.
Standing at a towering 6ft 5in, the 20-year-old is already a full Belgium international.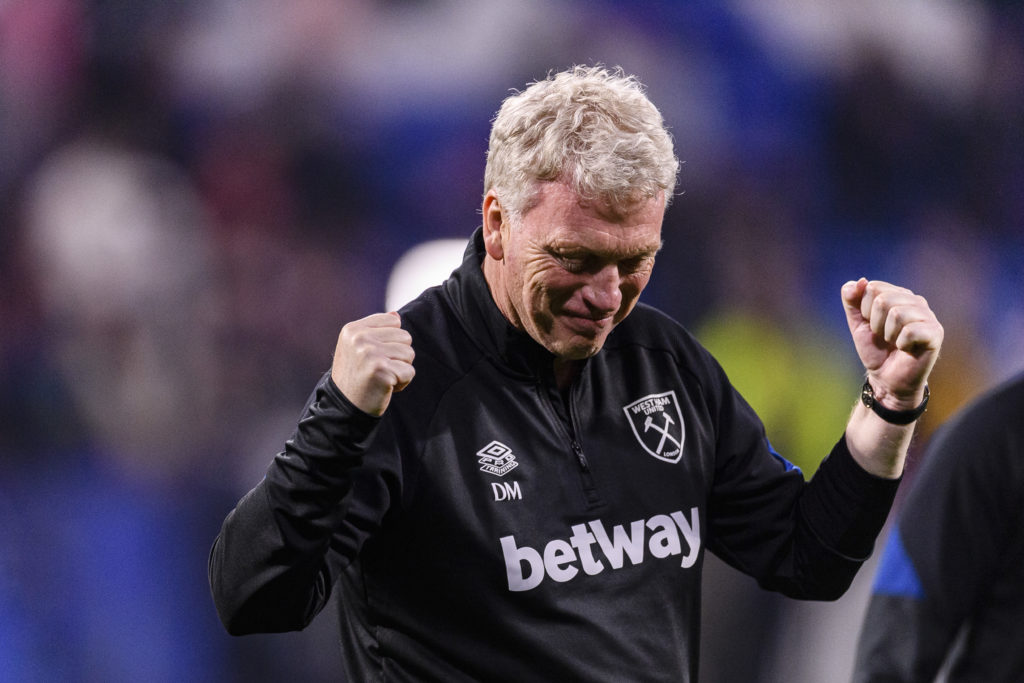 West Ham saw their first three bids for Onana rejected by Lille.
But last night reports from France stated Lille were 'internally preparing' for Onana to join West Ham as they expected a fourth bid.
That bid, believed to be £33m all in, arrived and – according to a host of sources starting with French journalist Saber Desfarges and L'Equipe yesterday evening – has been accepted.
The likes of Sky Sports now claim West Ham are working on agreeing personal terms with the player.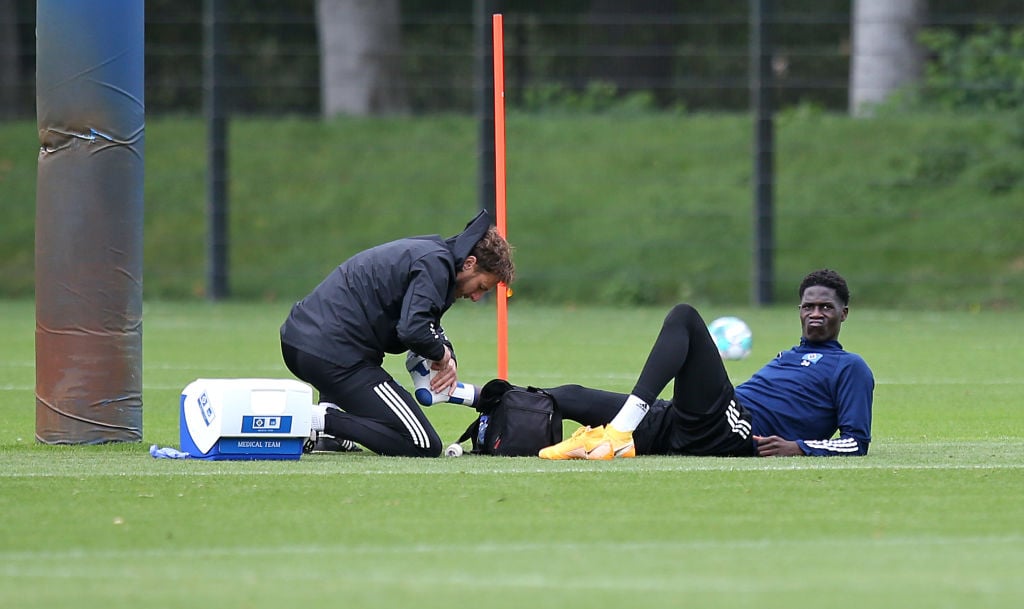 Image above for illustration purposes only – Onana receiving treatment for a knock during his time at Hamburg.
It seems there may be no particular rush to get this deal done in terms of Moyes having the midfielder available to play for West Ham right away, though.
Because Onana is recovering from knee tendon injury as West Ham close in on signing the midfield giant.
Regional outlet La Voix du Nord were the first to report that Lille were preparing for the departure of Onana on Tuesday night.
And the outlet's report states that Onana is currently receiving treatment as he recovers from a patellar tendon injury.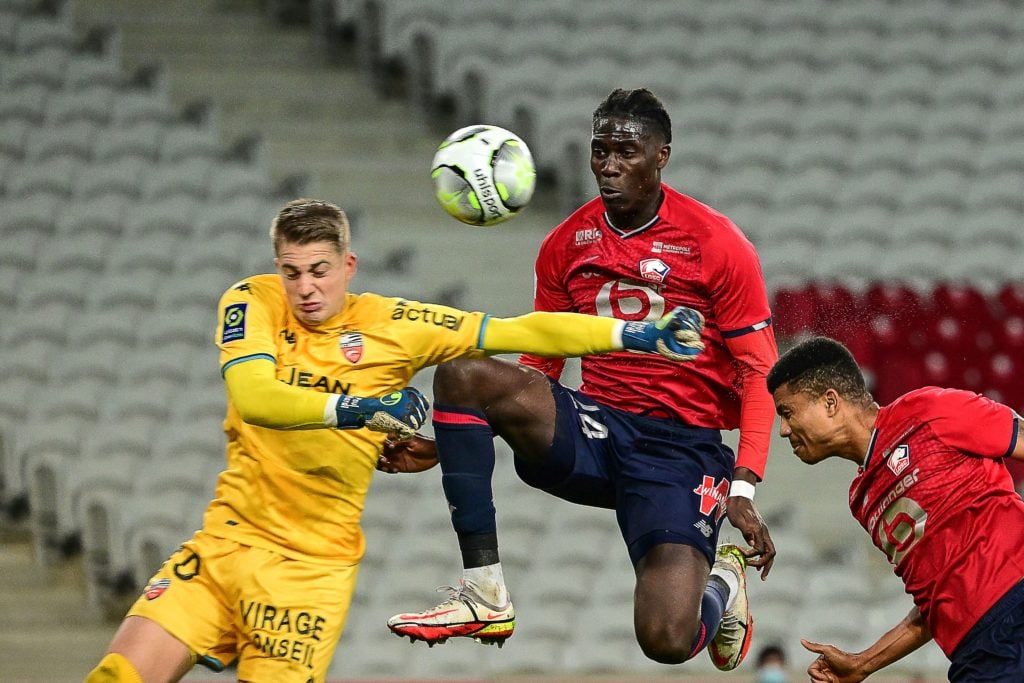 "Lille fans of Amadou Onana are advised not to rush if they want to stamp the name of the Belgian international on their next jersey," La Voix du Nord's report states when transcribed to English.
"Because on the side of Luchin, we are slowly preparing for his departure.
"Currently in care to fix his patellar tendon, the defensive midfielder has huge ratings in the Premier League."
The patellar tendon works with the muscles at the front of your thigh to extend your knee so that you can kick, run and jump.
The report does not state how severe the knock is.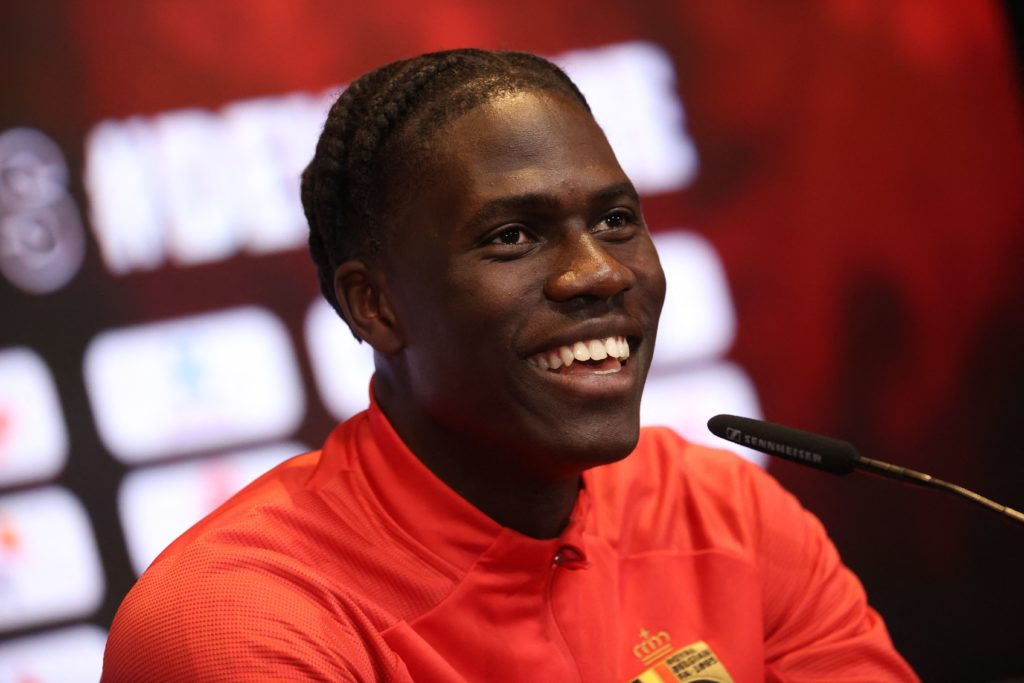 But medical sites state such injuries – when not too serious – generally take around three weeks to heal.
Of course the more severe the injury, there can be a requirement for surgery and therefore a much longer recovery period.
But it is surely highly unlikely the injury is serious as West Ham will be well aware the player must come through a medical to complete a move.
It does seem there would be at least a short wait to see Onana in action should be sign, though.
Given Moyes likes to ease new signings in gently, it would have been unlikely the Belgian was thrown in at the deep end anyway IF he does indeed arrive as we all hope.
MORE WEST HAM NEWS
Have something to tell us about this article?
Let us know