Full name: David Moyes
Age: 60
Date of birth: April 25, 1963
Height: 6 ft
Place of birth: Glasgow Scotland
Nationality: Scottish
David Moyes' is the manager of West Ham.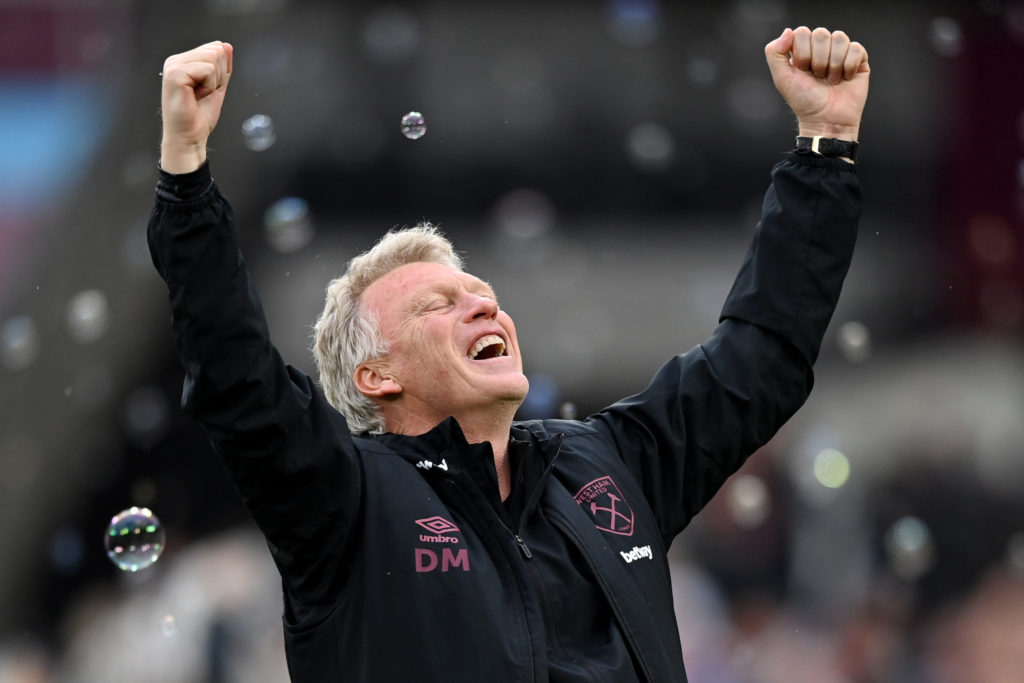 His contract has been the subject of much speculation in recent months. The Scottish manager, who took over the first team squad for a second time in December 2019, has been instrumental in the team's success over the past few years – but has endured a tricky 2022/23 campaign.
Moyes signed a new three-year contract with West Ham in April 2021, which will keep him at the club until the end of the 2023-24 season.
Since Moyes' return to West Ham, the team has enjoyed a remarkable turnaround in fortunes. After narrowly avoiding relegation in the 2019-20 season, the Hammers went on to finish in sixth place in the Premier League in 2020-21 and have since also had some fine runs in both the Europa League and Europa Conference League.
West Ham manager David Moyes' past coaching career
David Moyes is a Scottish football manager with a long and varied career in management. He began his career as a coach with Preston North End in 1993, where he worked his way up to become the manager in 1998. Moyes led Preston to the Division Two title in 2000 and established a reputation as a talented young manager.
In 2002, Moyes moved to Everton, where he spent the next 11 years. Moyes led the Toffees to four top-six finishes in the Premier League, as well as qualifying for the Champions League in the 2004-05 season. He also won the LMA Manager of the Year award three times while at Everton.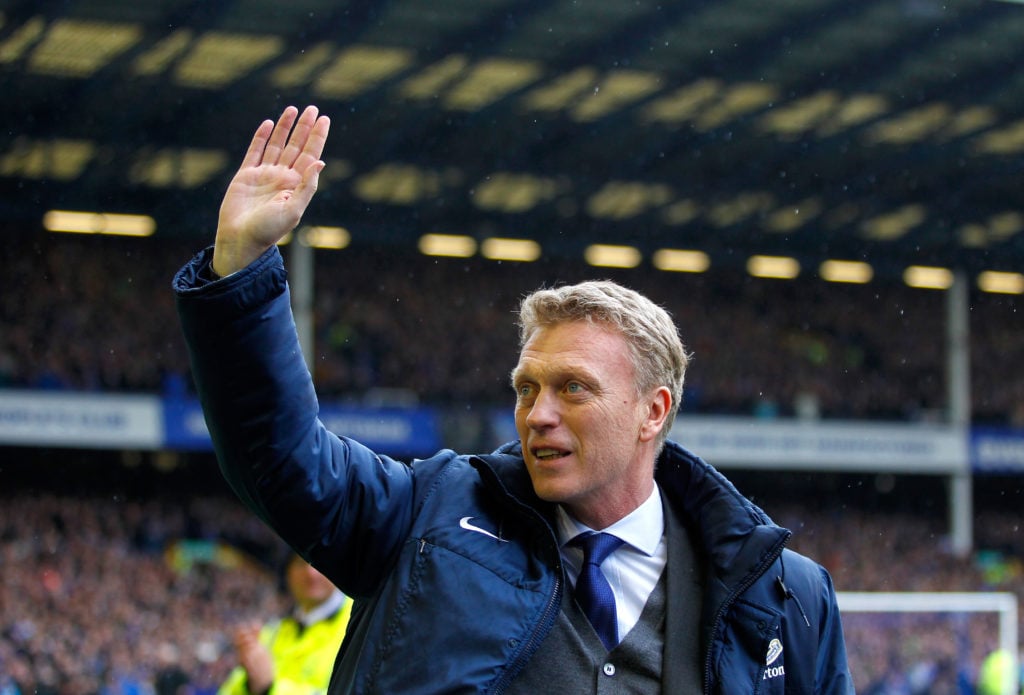 His fantastic successes at Everton caught the eye of Sir Alex Ferguson, who deemed him worthy to be his successor at Manchester United. This unfortunately didn't work out for the Scotsman and he was fired after a measly 10 months.
Moyes also had short stints with Real Sociedad and Sunderland, before taking over as the manager of West Ham United in 2017 and once again in 2019.
David Moyes' coaching career:
Preston North End – Manager (1998-2002)
Everton – Manager (2002-2013)
Manchester United – Manager (2013-2014)
Real Sociedad – Manager (2014-2015)
Sunderland – Manager (2016-2017)
West Ham United – Manager (2017-2018)
West Ham United – Manager (2019-Present)
David Moyes' playing career
David Moyes is a former Scottish professional footballer who played as a central defender. Moyes began his playing career with Celtic in 1980, where he spent three years before moving on to play for Cambridge United and Bristol City.
In 1985, Moyes joined Shrewsbury Town, where he made over 200 appearances for the club over a period of five years. He then went on to play for Dunfermline Athletic, Hamilton Academical, and finally, Preston North End. He finished his playing career in 1999.
Although Moyes was never a superstar player, he was known for his hard work and determination on the pitch. He was also known for his ability to read the game well and to organize the defence. These qualities would serve him well in his later career as a manager.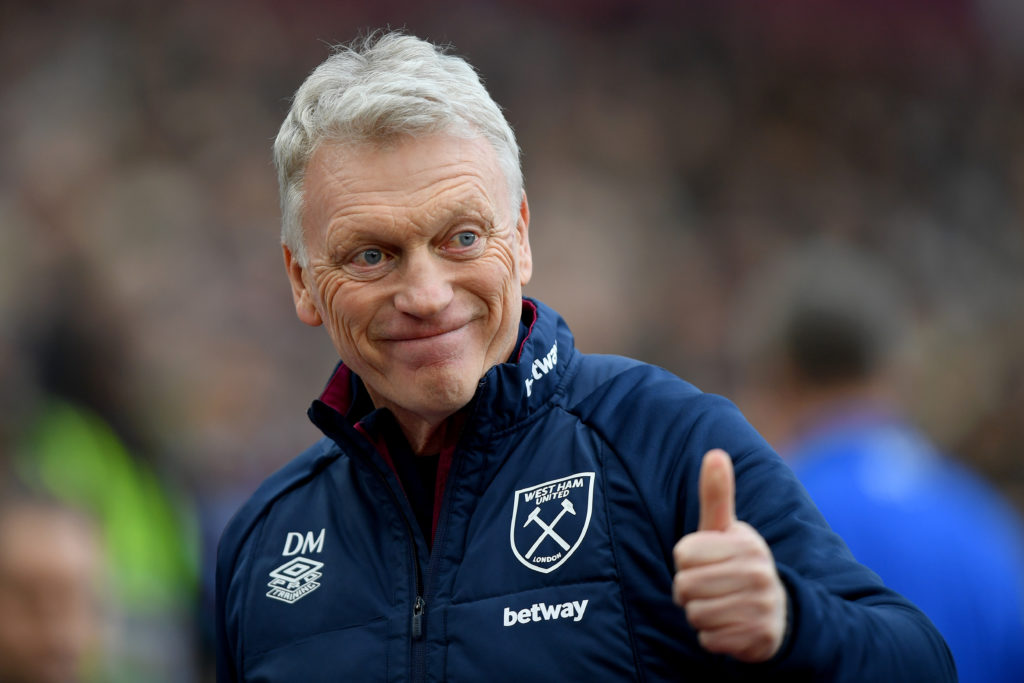 David Moyes' at West Ham
David Moyes has had two spells as manager of West Ham United. His first spell began in November 2017, when he was appointed as the replacement for Slaven Bilic.
Moyes took over a team that was struggling near the bottom of the Premier League and managed to guide them to safety, finishing the season in 13th place.
Moyes' second spell at West Ham United began in December 2019, when he returned to replace Manuel Pellegrini. This time, he inherited a team that was in even worse shape, languishing just above the relegation zone.
However, Moyes managed to turn things around and led West Ham to a sixth-place finish in the Premier League in the 2020-21 season, securing Europa League qualification for the club.
Since then, they had a fantastic run in the Europa League, unfortunately getting beat in the final, but are now currently in the running to be Europa Conference League champions. However, a terrible league campaign sees their Premier League status in trouble.