West Ham United are one of England's most renowned football clubs and have an expert coaching staff beside manager David Moyes. But who features among the Scotsman's crew?
Manager: David Moyes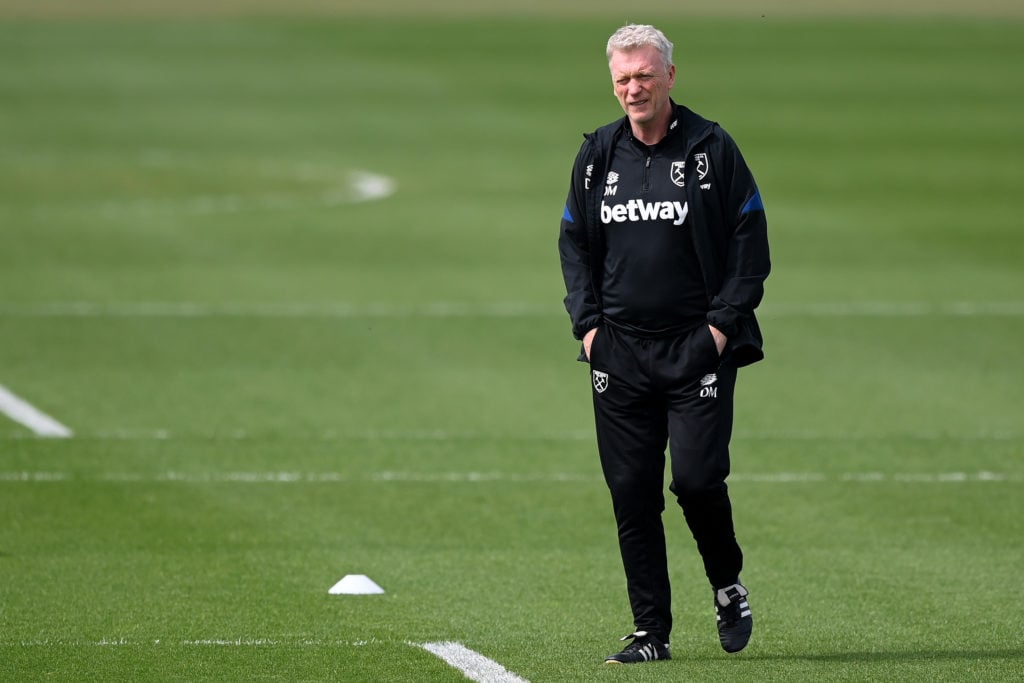 David Moyes is the manager of West Ham.
He is known for his disciplined and methodical approach to coaching. He spent 11 years at Everton, where he transformed the club from relegation strugglers to a consistent top-half team.
Moyes also managed Manchester United, but his tenure was short-lived and unsuccessful.
He has since managed Real Sociedad and Sunderland before joining West Ham for the first time in 2017 and then for the second time in 2019.
Moyes is widely respected in the football world for his tactical acumen and work ethic.
First Team Coach: Mark Warbuton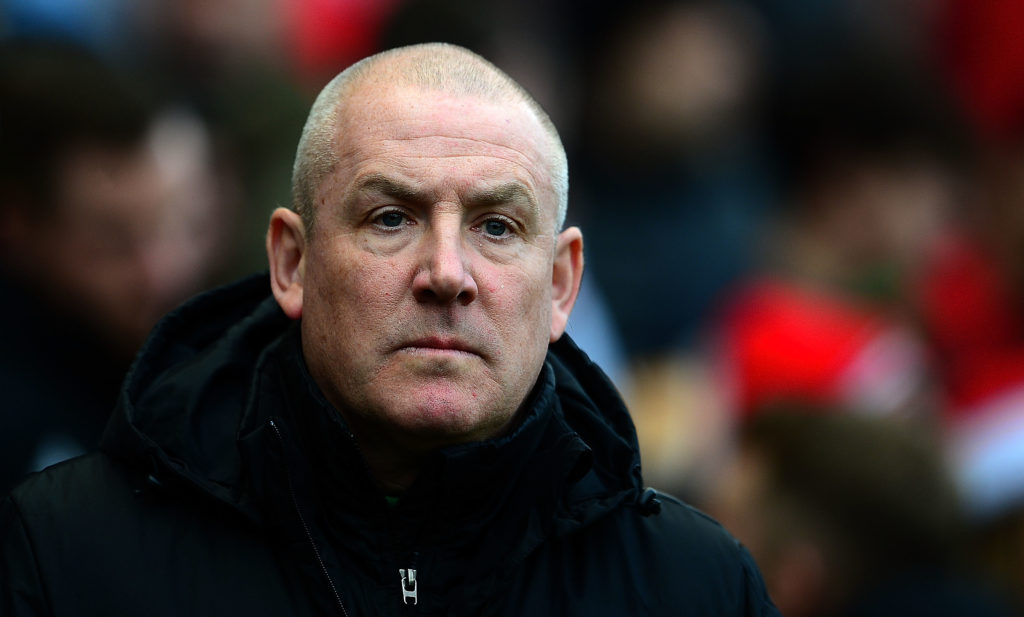 Mark Warburton is Moyes' right hand man at the London Stadium.
He has previous experiece at English clubs, including Watford, Brentford and most notably – Queens Park Rangers. There he unearthed some footballing gems, including the likes of Eberechi Eze and Bright Osayi-Samuel.
His career highlight has to be his time in Scotland though. He led Rangers to to the Scottish Championship title and Scottish Challenge Cup. Warbuton also won three Manager of the Month awards and was named PFA Scotland Manager of the Year.
He was appointed to David Moyes' coaching team in June 2022.
First Team Coach: Paul Nevin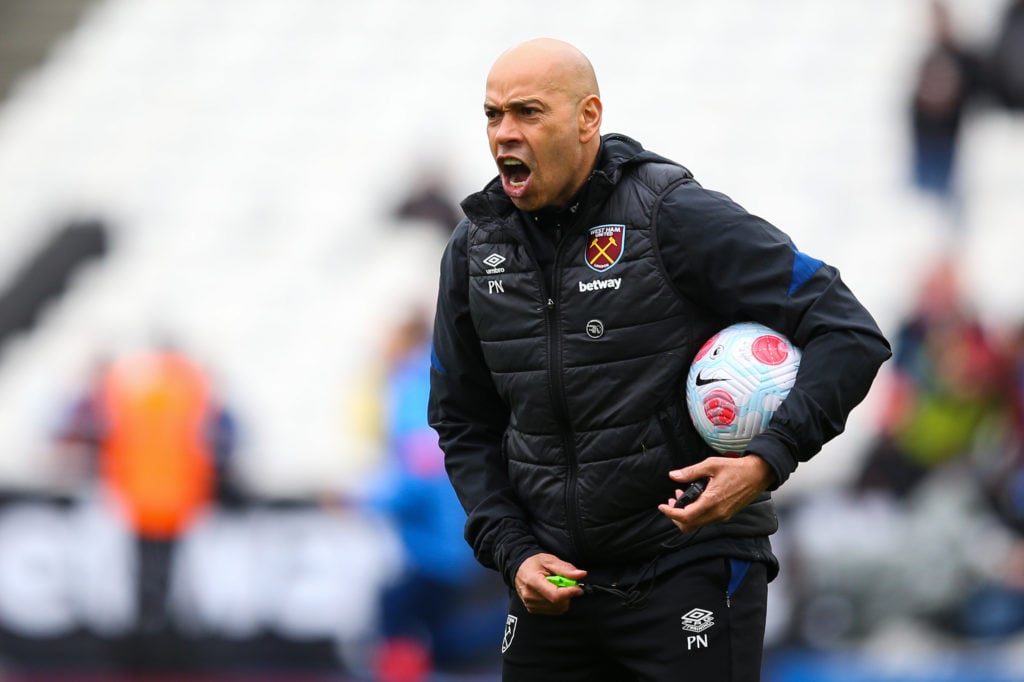 Paul Nevin also had a career professionally. He played for the likes of Shrewsbury Town, Carlisle United and Yeovil Town as well as four years in the USA. Upon retirement, he decided to get into coaching and began at Fulham's academy.
Nevin spent eight years with the youth sides at Craven Cottage He then moved to manage the New Zealand Knights in Australia and then went on to Qatar where he worked as a coach for the Aspire Academy.
He then ventured back into English football, first with Brighton & Hove Albion and then as part of Gareth Southgate's coaching staff for the England side.
Eventually, Nevin joined the Hammers coaching team in February 2020.
First Team Coach: Billy McKinlay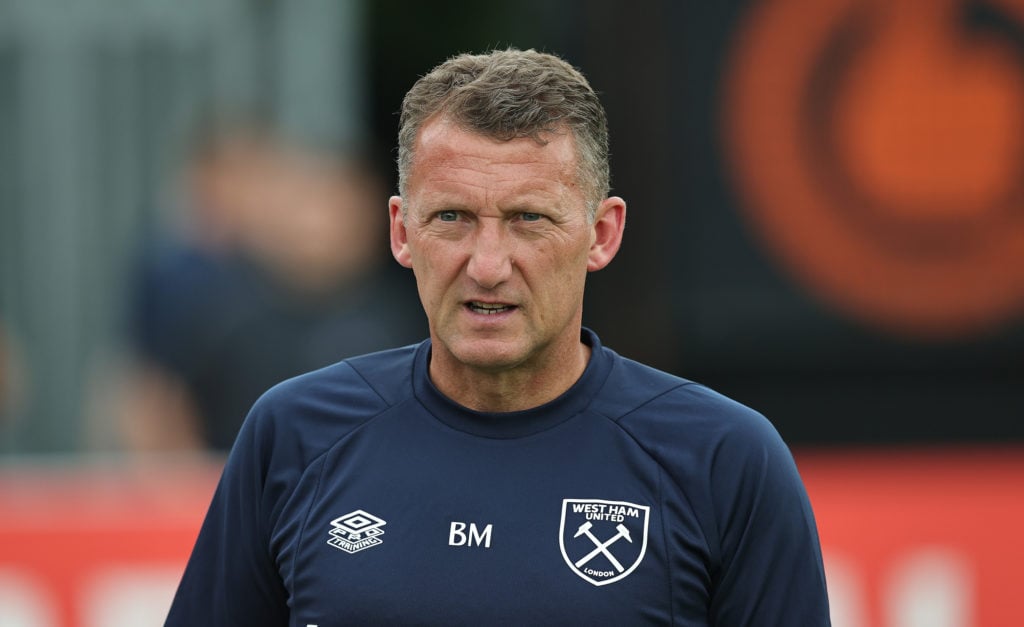 Billy McKinlay has a fine relationship with manager David Moyes. He first worked with the Scotsman at Real Sociedad in 2015 and also followed him to Sunderland the very next year.
After two years at Sunderland, Moyes and McKinlay both moved to West Ham for the first time in November 2017.
He then linked up with the Hammers as an assistant for a second time in the summer of 2021 and has remained there since.
First Team Coach: Kevin Nolan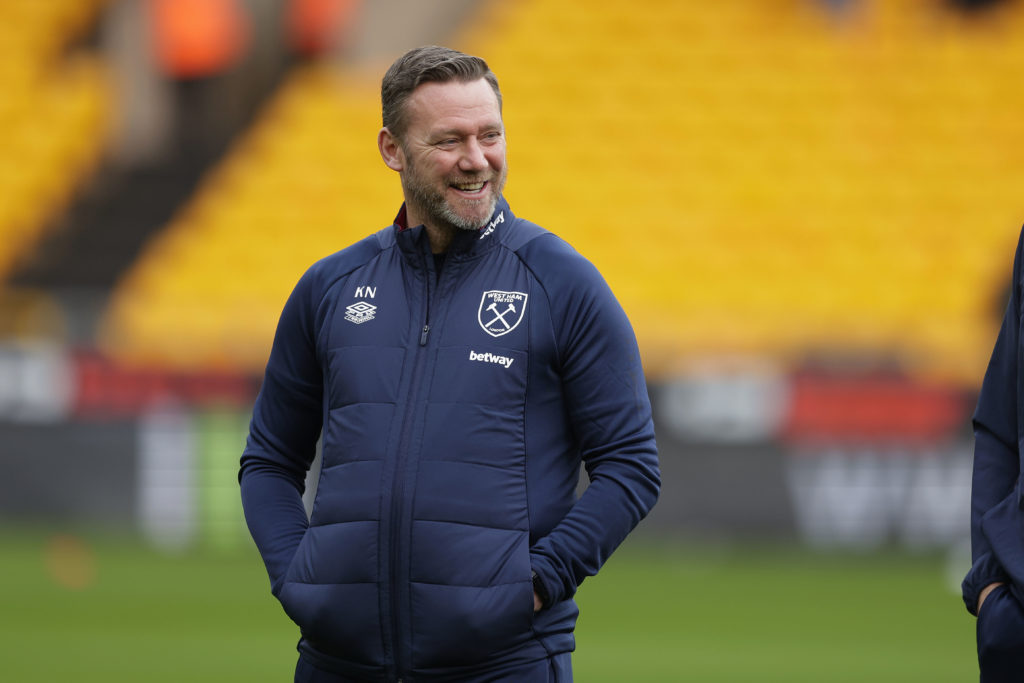 Kevin Nolan enjoyed an outstanding playing career with Bolton Wanderers, Newcastle United and the Hammers, scoring 111 goals in 607 appearances.
Nolan's most-recent managerial role saw after retiring was at the helm at Notts County, where he led them to the EFL League Two Play-Off semi-finals in 2017/18.
The retired English midfielder had a brief spell diving into media, appearing as a pundit and commentator on many stations.
He eventually joined West Ham as a coach in 2020 and has remained there ever since.
Goalkeeper Coach: Xavi Valero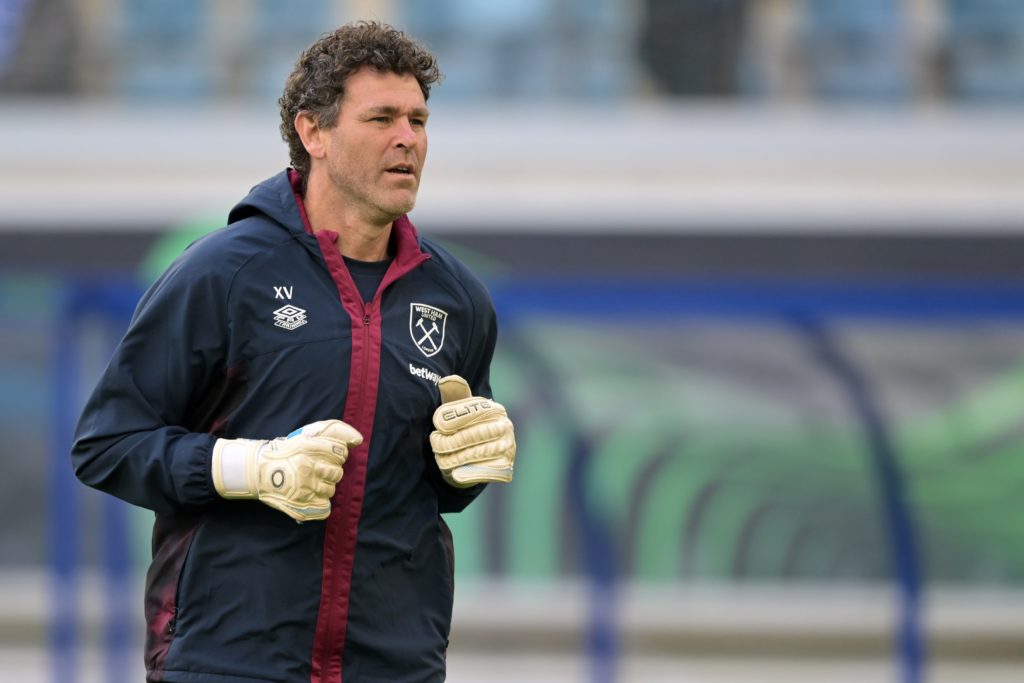 Xavi Valero was appointed as West Ham United's goalkeeper coach in June 2018.
Valero's coaching career began in 2007 when he was recommended to Liverpool manager Rafael Benitez. This would go on to span a fantastic career as a coach across some of Europe's best clubs.
He has a ridiculous footballing CV. He's worked at Liverpool, Inter Milan, Chelsea, Napoli and Real Madrid, coaching an array of goalkeeping talent. This included Jerzy Dudek, Pepe Reina, Julio Cesar, Petr Cech and Keylor Navas.
Fitness Coach: Dave Billows
Dave Billows is the fitness coach at West Ham.
Billows worked with Moyes at Real Sociedad and Everton as a Sports Scientist. He has also worked away from the Scotsman with England, Newcastle and Hibernian.
He joined the Hammers in the summer of 2020.
Video Analyst: Marc Rochon
March Rochon is one of two video analysts at West Ham.
He joined in 2021, following a four-year spell as a chief analyst with the Croatia national side.
Other clubs he's been involved with include Portsmouth, Al-Ain FC and Southampton and Tottenham youth teams.
Video Analyst: Jordan Miles
Jordan Miles is West Ham's second video analyst.
He's been with the club for some time, joining initially as a Match Analyst in 2016. Miles then became a scout and finally adapted to his current role in 2021.
He also has previous experience at Ipswich Town and also Derby County's youth side.