| | |
| --- | --- |
| Club Name: | West Ham United |
| Founding Year: | 1895 |
| Home Stadium: | The London Stadium |
| Training Ground: | Rush Green Training Ground |
| Current League: | Premier League |
| Current Manager: | David Moyes |
| Rival Clubs: | Millwall, Chelsea, Tottenham Hotspur |
West Ham United are one of the biggest clubs in the entirety of the UK, and henceforth the Premier League.
They possess passionate fans, have had the privilege of watching some of the world's greatest players and have a rich history deeply ingrained in the football club.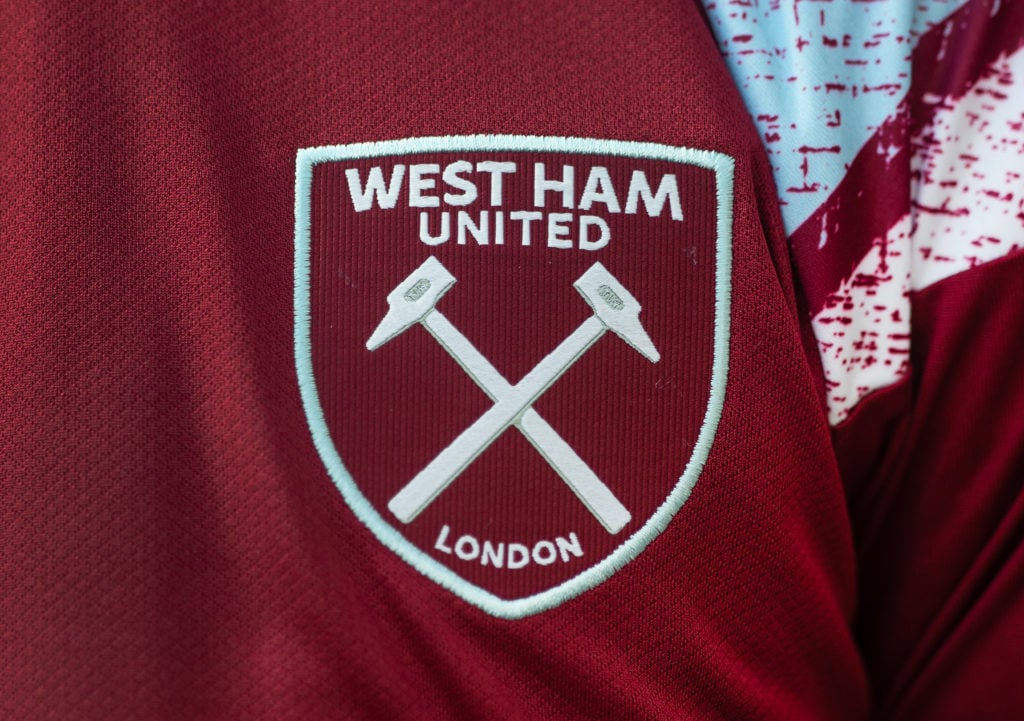 West Ham club name
West Ham United Football Club is named after the area of London where it was founded.
The club was formed by a group of workers from the Thames Ironworks and Shipbuilding Company, which was based in the West Ham district of east London.
Initially, the team was known as "Thames Ironworks FC," but when the club turned professional in 1898, it actually changed its name to "West Ham United" to reflect its connection to the area.
The name "West Ham" comes from the two nearby geographical landmarks which are the River Thames and the village of Ham.
The club adopted the nickname "The Hammers" in reference to the ironworks that were once a huge industry in the area.
The club's badge features two crossed hammers, which is a symbol of the club's heritage.
Founded as: Thames Ironworks FC (1895-1898)
Named changed to: West Ham United (1898 – present)
Nickname: The Irons/The Hammers
West Ham founding year
The club was founded in 1895 and was originally known as "Thames Ironworks FC".
West Ham home stadium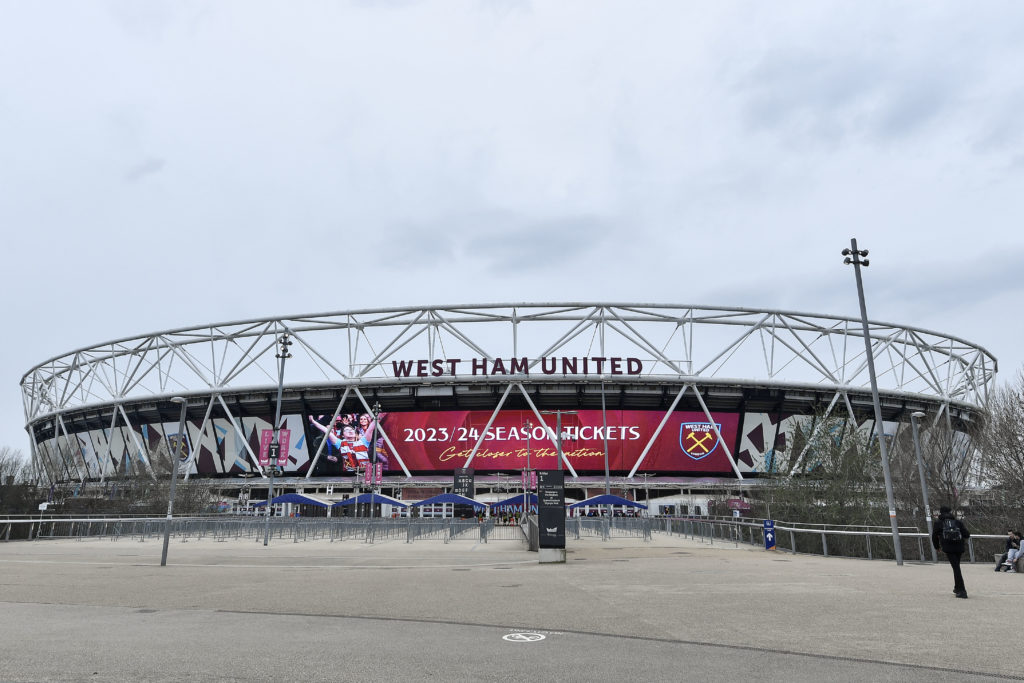 West Ham has called three stadiums their home over the years with the London Stadium becoming the club's permanent residence in 2016.
First stadium: Memorial Ground (1895-1904)
Previous stadium: Boleyn Ground (1904-2016)
Current stadium: London Stadium (2016-present)
London Stadium's Capacity: 62,500
West Ham training ground
West Ham United Football Club currently train at the Rush Green Training Ground.
The facility has been the club's training base since 2015, and it includes multiple training pitches, a gymnasium, a medical and rehabilitation centre, as well as administrative offices.
Previous training ground: Chadwell Heath (1963 – 2007)
Location: Havering, England
West Ham current league
West Ham have played in the Premier League for a total of 25 seasons, they have been relegated twice, in 2002-03 and 2010-11, and promoted to the Premier League three times, in 1993, 2005 and 2012.
Current league: Premier League (2012-present)
Previous league: Championship (2011-2012)
West Ham current manager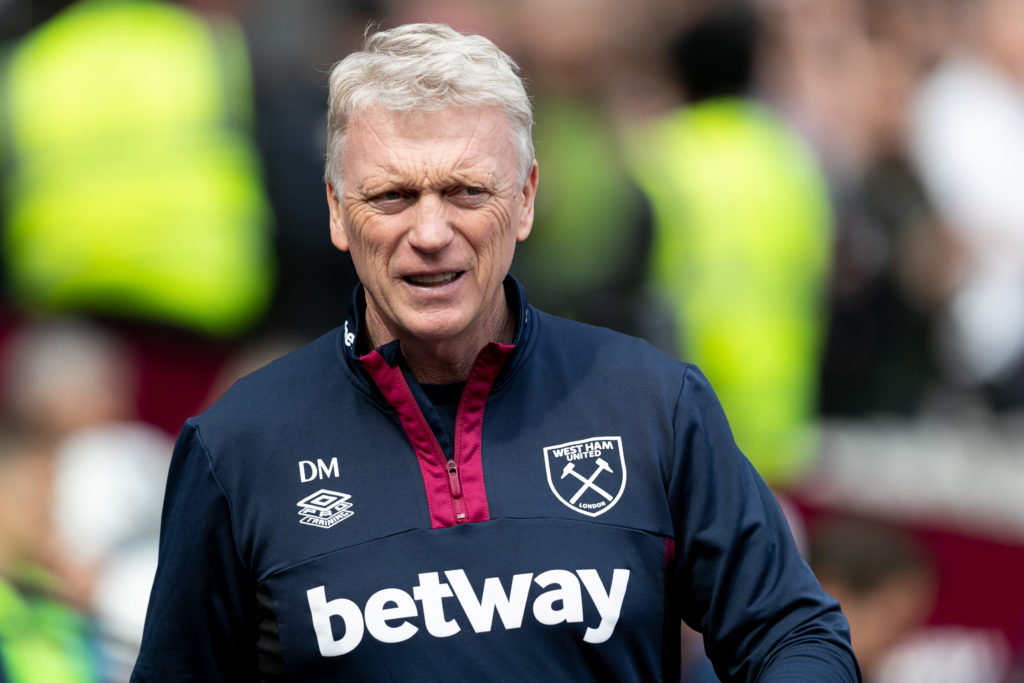 David Moyes is the current manager and began his second spell at the club in 2019, following the sacking of Manuel Pellegrini.
As mentioned previously, this was Moyes' second stint at the club, following an initial appointment in November 2017.
Current manager: David Moyes (2019-present day)
West Ham contact details
Accessibility
Email: [email protected]
Tel: +44 (0) 333 030 0174

Commercial and Sponsorship
Email: [email protected]
Corporate Hospitality
Email: [email protected]
Tel: +44 (0) 20 8114 2442

Mascots
Email: [email protected]
Tel: +44 (0)208 548 2748
Retail
Website: officialwesthamstore.com
Email: [email protected]
Stadium Store, London Stadium, Queen Elizabeth Olympic Park, E20 2ST
West Ham tickets
Email: [email protected] (Mon-Fri, 9 am-5 pm)
Address: West Ham United FC Ticket Office, London Stadium, Queen Elizabeth Olympic Park, London, E20 2ST
Telephone: 0333 030 1966 (Mon-Fri, 9 am-5 pm)
Online Bookings: Click here
Online Ticket information: Click here