Hammers star Declan Rice has been called for crunch captain talks over a big issue ahead of West Ham United's season opener against Man City.
It marked the end of an era when West Ham captain Mark Noble retired in May.
Noble brought the curtain down on his near two decade Hammers career at the end of last season amid emotional scenes.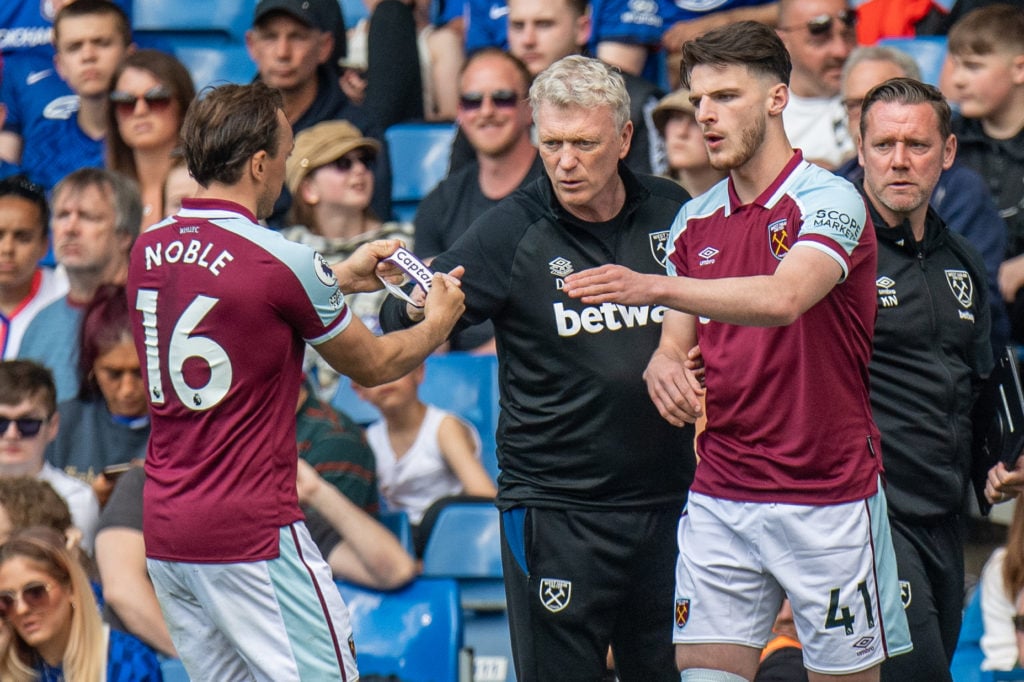 Rice has now picked up the baton as West Ham's new club captain proper following Noble's departure.
And the Hammers talisman has already admitted the amount expected of him off the pitch is hugely demanding.
Noble was a leading figure, not just at West Ham but across the Premier League, when it came to captains dealing with the pandemic and football's approach to racism.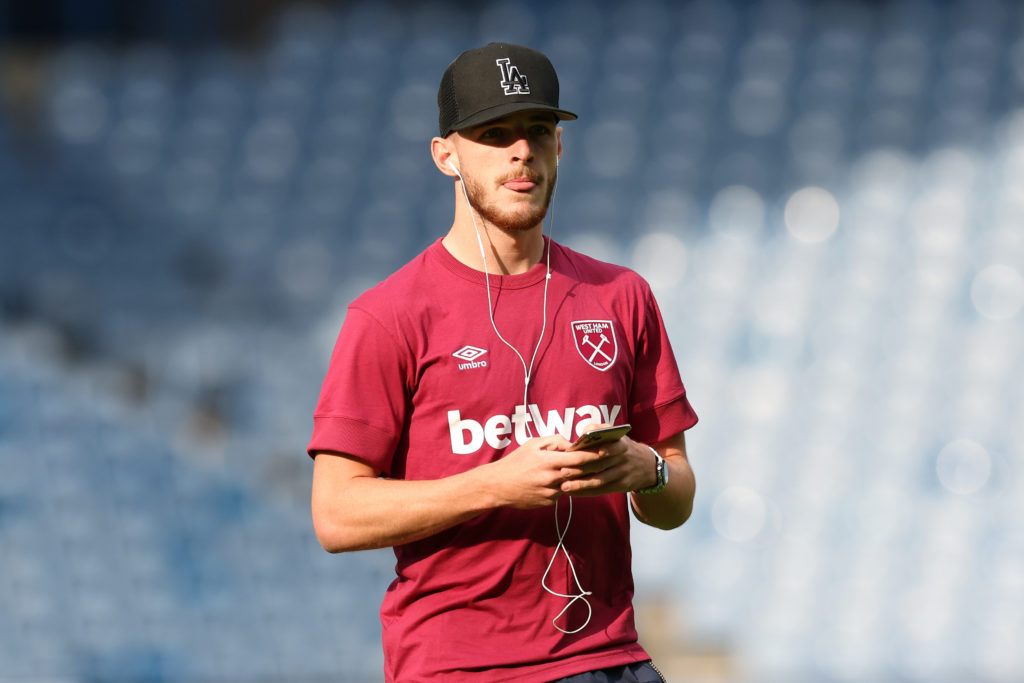 Now those are the kind of major issues that Rice and his vice-captains Aaron Cresswell, Angelo Ogbonna and Lukasz Fabianski will have to deal with at West Ham.
And one of those in particular will be on the Hammers skipper's agenda today.
Because Rice has been called for crunch captain talks over a big issue ahead of the West Ham season opener against Man City this weekend.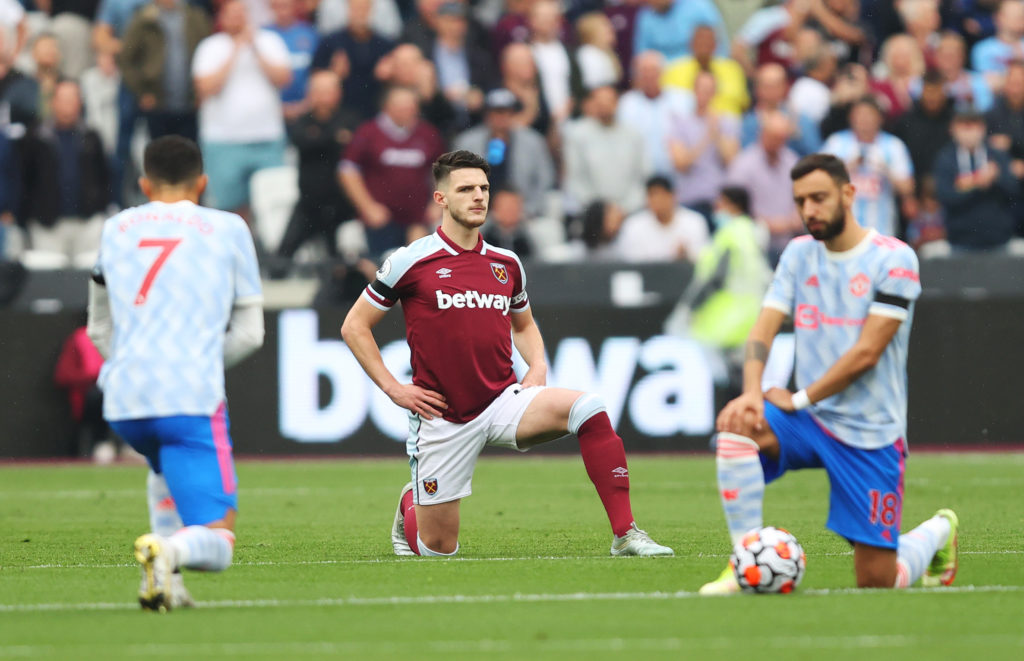 Rice and the other 19 Premier League captains are in talks over the future of the pre-match anti-racism gesture of taking a knee before the new season begins on Friday.
West Ham captain Rice and his counterparts have already held one meeting on the subject without reaching a resolution.
BBC Sport claims another will now take place after consultation with their team-mates.
Players have been taking a knee before kick-off since the league restarted in June 2020 following the initial shutdown due to the Covid pandemic.
West Ham have continued to take a knee throughout, including in pre-season.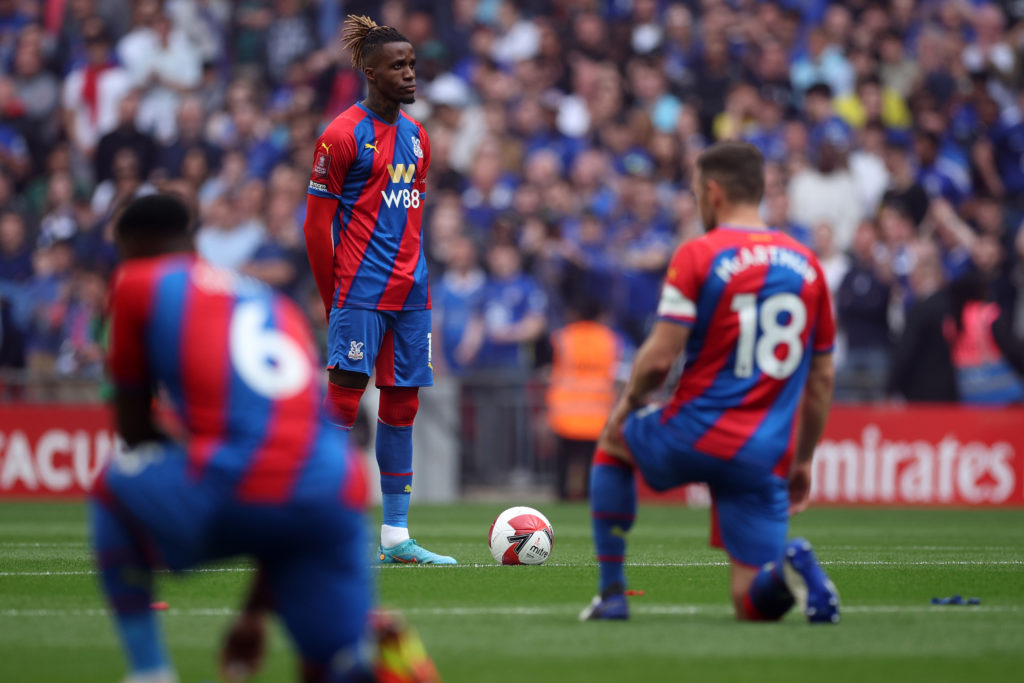 But the likes of Crystal Palace forward Wilfried Zaha stopped in February 2021, saying at the time that "at the moment it doesn't matter whether we kneel or stand, some of us still continue to receive abuse".
Several clubs, including Derby, Brentford, Bournemouth and Queens Park Rangers, also stopped taking a knee around the same time.
"Many players now feel taking a knee has lost its impact in terms of pushing the anti-racism message," BBC Sport states.
"The Premier League has pledged to follow the players' lead on the issue, with an announcement likely before Palace's encounter with Arsenal at Selhurst Park on Friday."
West Ham have an extremely multi-cultural squad with players from 14 different nationalities.
MORE WEST HAM NEWS
Have something to tell us about this article?
Let us know