Retired Premier League referee Mike Dean has been handed a controversial new role for West Ham United's season opener against Man City.
West Ham and Manchester City fans thought they had seen the last of ref Dean when he retired at the end of last season.
But last month the Tranmere-supporting man in black announced he will in fact stay in the Premier League as a dedicated VAR official (Daily Mail).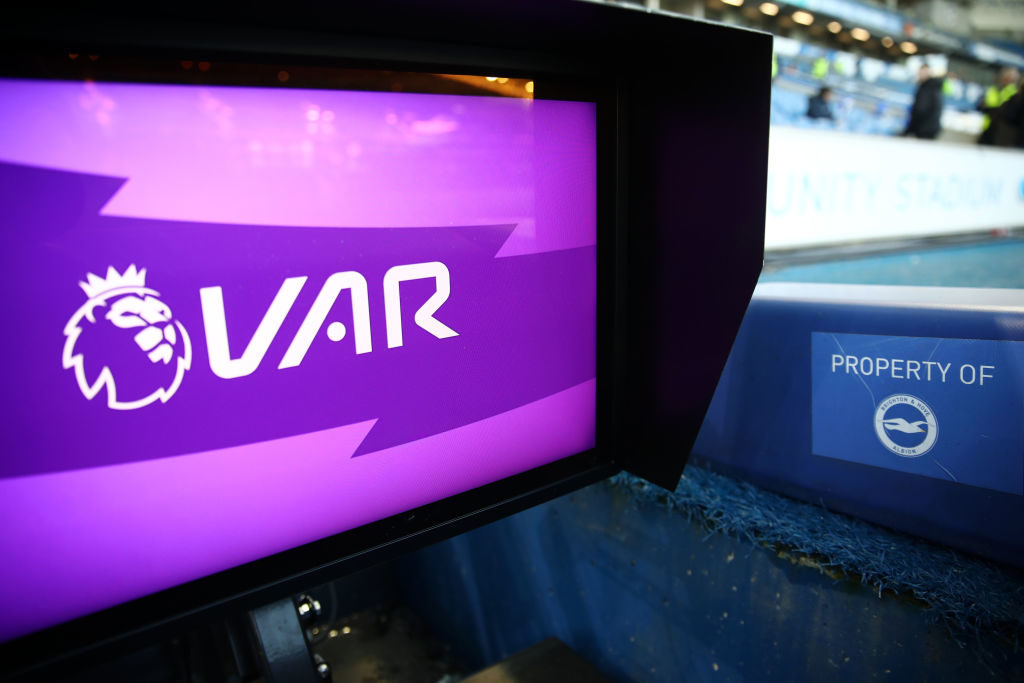 Dean signed a deal to apply his experience exclusively to VAR at Stockley Park from August. It is not an entirely new role for the Wirral official, having acted as VAR on multiple occasions since video technology was introduced three years ago.
A penny for the thoughts of West Ham and Man City fans today, though, after it emerged this weekend's clash at the London Stadium will be his first gig in the new full-time role.
The retired Premier League referee Dean has been handed the controversial new role for West Ham United's season opener against Man City.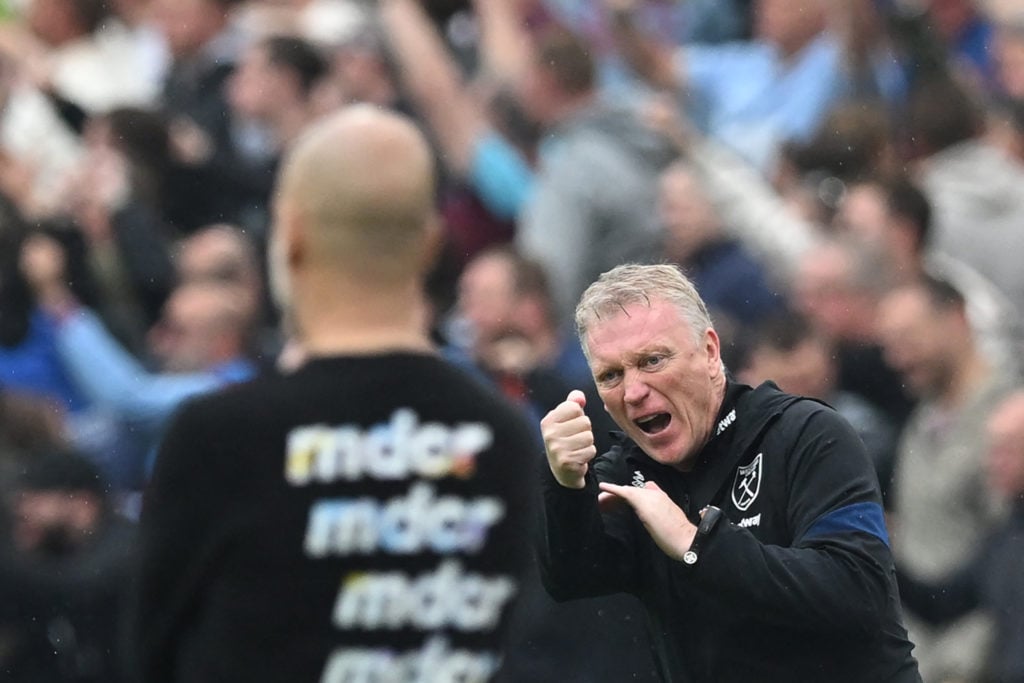 Retired Premier League referee Mike Dean handed controversial new role for West Ham season opener against Man City
Michael Oliver will be the man in charge of the start of Man City's title defence against West Ham while Dean will be on VAR.
The appointment is shrouded in controversy already after meeting with fierce criticism from another referee whose name is in the black book with Hammers fans, Keith Hackett.
Speaking to Football Insider, ex-FIFA and Premier League referee Hackett – who infamously sent off Tony Gale in West Ham's 1991 FA Cup semi-final defeat to Nottingham Forest – suggested Dean being on VAR and having a column in The Daily Mail was a conflict of interest and 'not right' as the on-field referee will have no opportunity to explain his decisions publicly unlike VAR man Dean.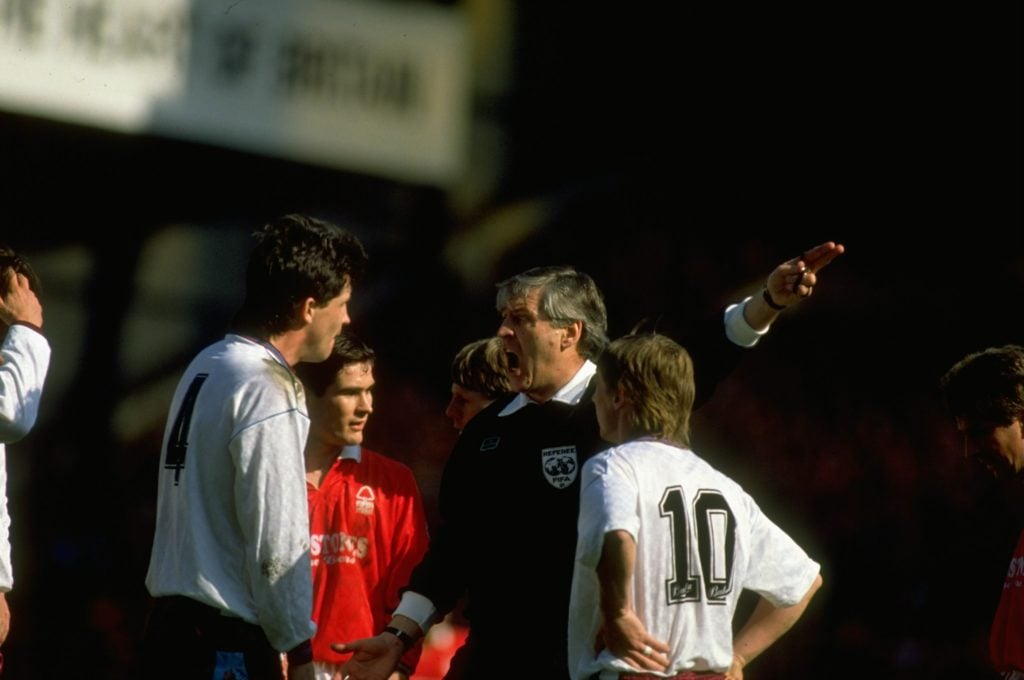 Hackett's dismissal of Gale was the first red card handed out for the denial of a clear goalscoring opportunity, and one that no one expected, even the Forest squad.
West Ham have had a number of flash points involving Dean down the years.
One of the most notable was when the Hammers had an attacking free-kick in the dying moments of a 0-0 draw at Fulham a couple of seasons ago and Dean sent off Hammers star Tomas Soucek for an "elbow" on Aleksandar Mitrovic.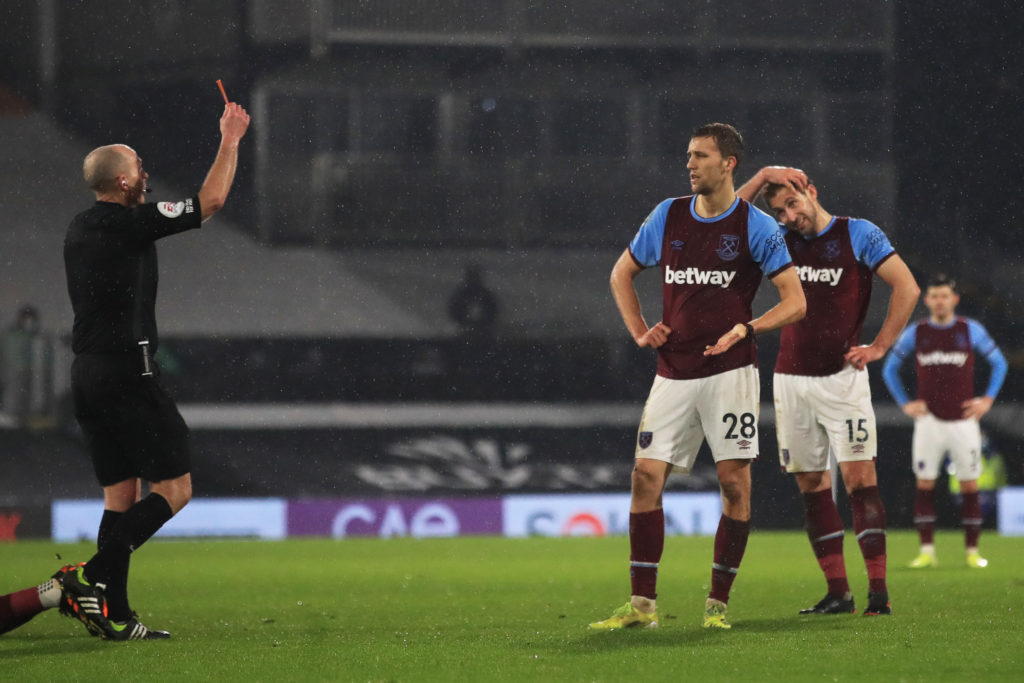 That was despite VAR replays clearly showing there was no intention from Soucek and Mitrovic himself pleading Soucek's innocence to the ref.
The West Ham incident saw Dean roundly criticised by football fans and pundits.
Soucek's red card was swiftly rescinded.
Dean's family allegedly received a death threat after the West Ham incident and the referee then asked to be stood down for a spell.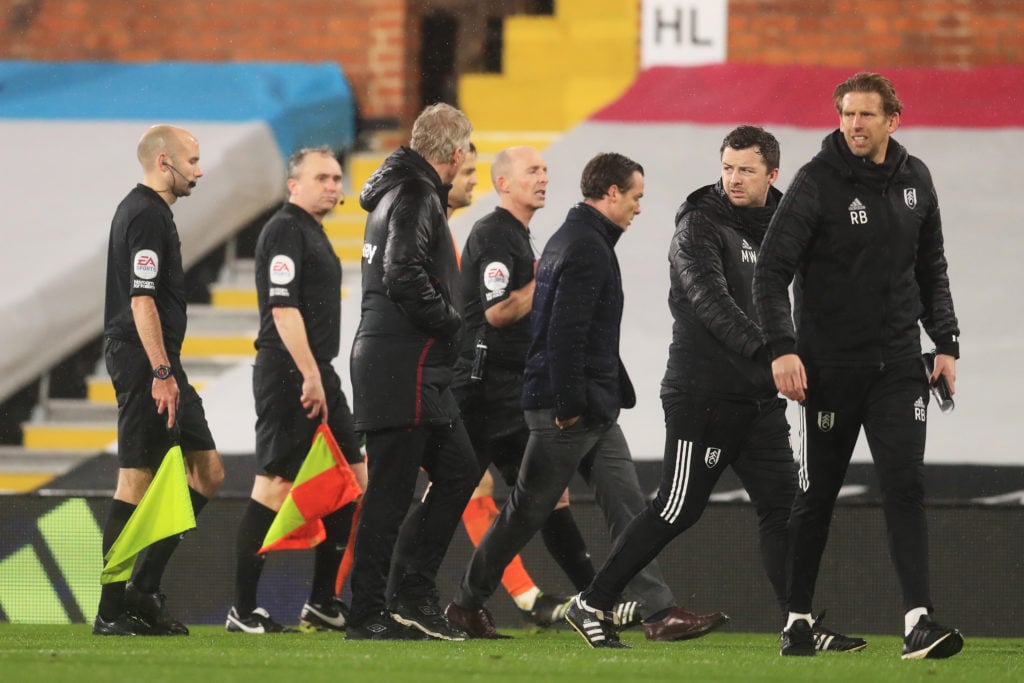 According to World Football, Dean has overseen 60 West Ham matches in the Premier League of which the Hammers have won just 19.
In those 60 games Dean has dished out 132 yellow cards but only three reds.
Let's hope there is no opening day controversy impacting West Ham with Dean on VAR.
MORE WEST HAM NEWS
Have something to tell us about this article?
Let us know