Nikola Vlasic is reportedly now expected to return to West Ham from his loan spell with Torino.
According to a report from Sport Italia, Nikola Vlasic will return to West Ham at the end of this season after his dip in form and Torino's refusal to pay the £13 million option that they have to sign the Croatian.
READ ALSO: David Moyes shares what he told the West Ham players at half-time during 5-1 Newcastle defeat
The Hammers signed the 25-year-old for around £26 million in the summer of 2021 from CSKA Moscow (Sky Sports).
However, Vlasic failed to make much of an impact at West Ham – mostly because David Moyes refused to play him in his correct position just in behind the main striker.
And he was shipped out on loan to Torino in Serie A.
It was recently reported that Torino were trying to negotiate a deal with the Hammers to lower the purchase option that they have on the ex-CSKA Moscow man.
Now it seems as though Vlasic could be set for an unexpected return to East London…
Nikola Vlasic set for unexpected West Ham return
According to a report from Sport Italia, the 25-year-old WILL return to the London Stadium before the start of next season.
Vlasic has bagged four goals and four assists in 27 games for Torino since he joined them on loan in the summer (Transfermarkt).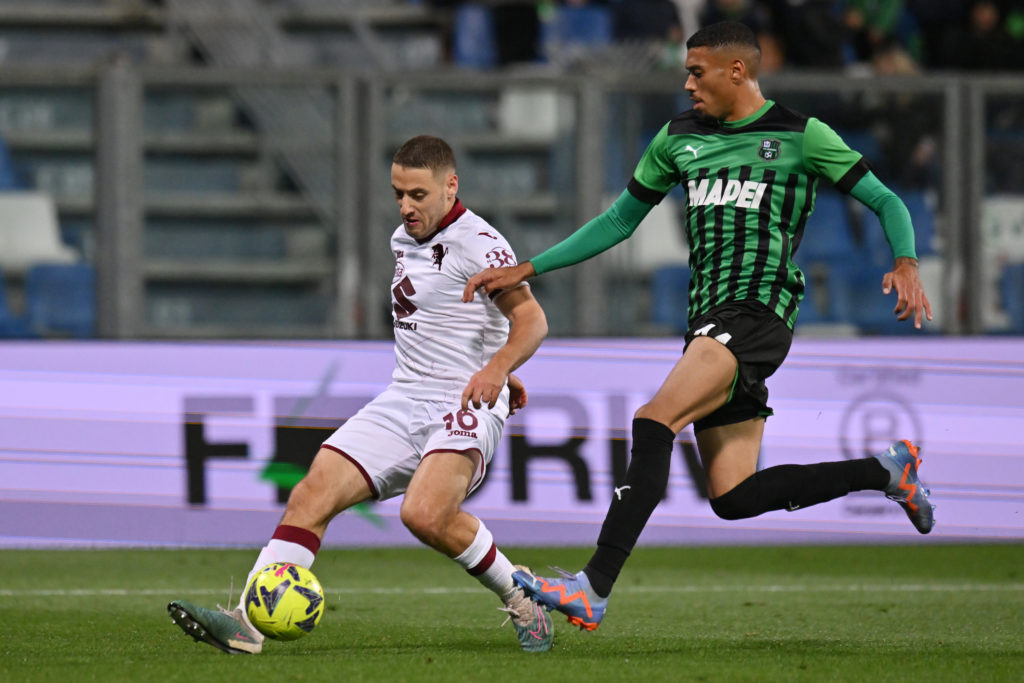 I actually think that Vlasic coming back to East London is good news for West Ham, on one of two conditions – 1) Moyes is prepared to use him correctly or 2) the Scot is no longer manager of the Hammers.
Vlasic is a really intelligent, technically gifted player who needs to operate in the number 10 position, or as a number 8 at the very least.
The Croatian's lack of pace means that he is rendered as completely useless when deployed out on the left wing.
Nikola Vlasic returning to West Ham certainly won't be a bad thing though, especially if he is used correctly.
READ ALSO:
David Moyes absolutely lets rip at one West Ham United player after 5-1 defeat to Newcastle
'Rank bad': Jamie Redknapp absolutely slaughters two West Ham players
David Moyes's strange excuse for West Ham struggles backfires as it was all his own making
Related Topics
MORE WEST HAM STORIES