'Gianluca Scamacca starts for every top team in Italy' say the press in his homeland as a new claim is made over the striker's West Ham future.
Many West Ham fans have been left scratching their heads over the Scamacca situation right now.
And there is more than a sense of deja vu around the Italian and ex Hammers striker Sebastien Haller – the man Scamacca was brought in to replace after an 18-month search.
Scamacca's debut season with West Ham has not worked out for him or the club.
It appears David Moyes cannot find – or will not use – a different system in an effort to try and get the best out of the £35m summer arrival.
Despite being available for the last few weeks, Scamacca has barely been used by Moyes.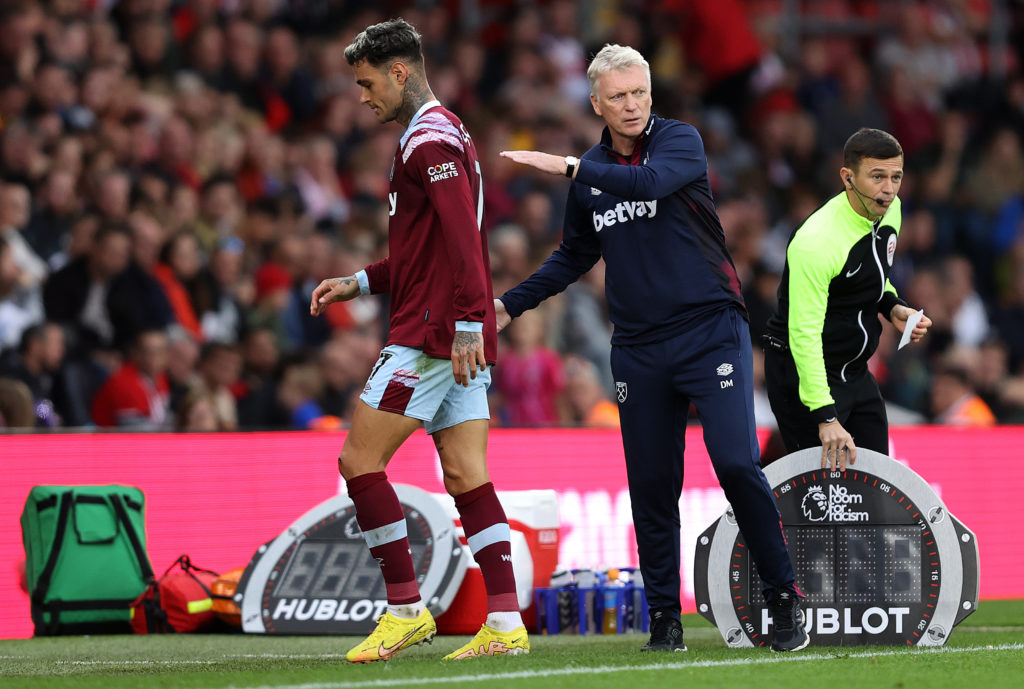 The Italian has been an unused substitute in West Ham's last four Premier League games including the 1-1 draw at home with Aston Villa on Sunday.
A picture emerged after the game showing Scamcca sat on the floor and looking disconsolate. And it sparked an angry reaction from supporters towards Moyes with the hashtag #FreeScamacca trending on Twitter for a time.
Unverified gossip has suggested Scamacca has had a fallout with Moyes behind the scenes.
And the Scot has done little to dismiss that talk, with his pre and post Villa comments suggesting he has not been impressed with the 24-year-old in training or his "output".
Scamacca is highly rated in Italy and Azzurri boss Roberto Mancini is a big fan of the 6ft 5in striker.
Mancini has sent a clear message to Moyes over the Scamacca situation as he prepares to select him for his latest squad.
And the striker is making big news in his homeland.
'Gianluca Scamacca starts for every top team in Italy' say the press there as a new claim is made over the striker's West Ham future.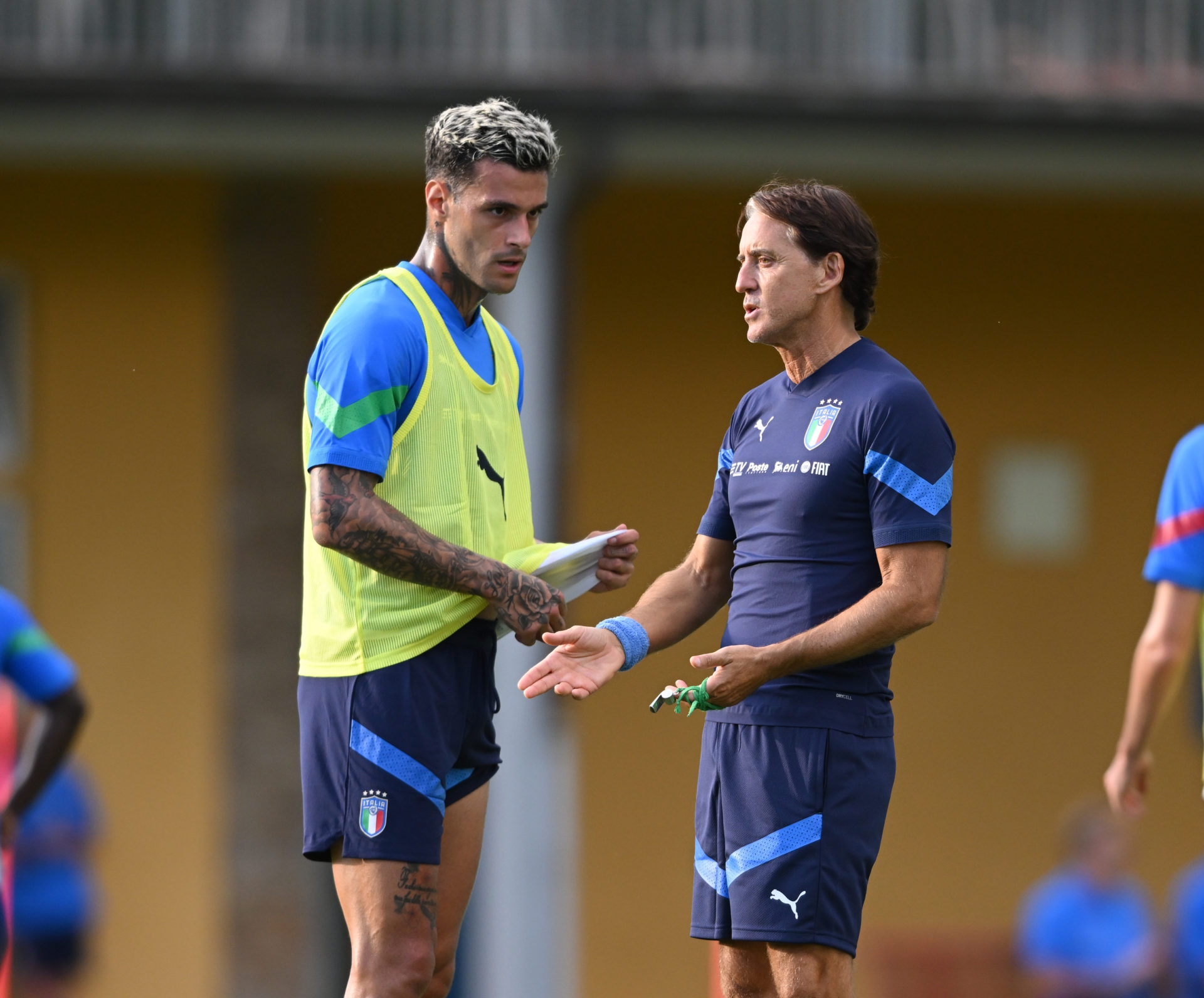 In an in-depth feature on Scamacca's struggles under Moyes at West Ham, Italian journalist Lorenzo Bettoni highlights the absurdity of the situation by claiming Scamacca would be a regular starter for all the top sides in Serie A.
And he states a return to Italy looks very much on the cards in the summer with no shortage of takers – so long as they can stump up the fee West Ham want.
Bettoni has also confirmed interest from Inter Milan, AC Milan, Juventus, Napoli and Roma who could all be on the hunt for a new main striker in the summer.
"A return to Italy is seen as a natural destination for Scamacca if the Italian striker decides to leave West Ham at the end of the season, but it remains to be seen which Serie A club could offer the Hammers enough money to convince them to sell." Bettoni writes for Football Italia.
"Italian football is living in an era of economic contraction. Serie A clubs only spent €32m (£28m) combined for new purchases in the January transfer window, less than West Ham had paid for Scamacca alone less than a year ago.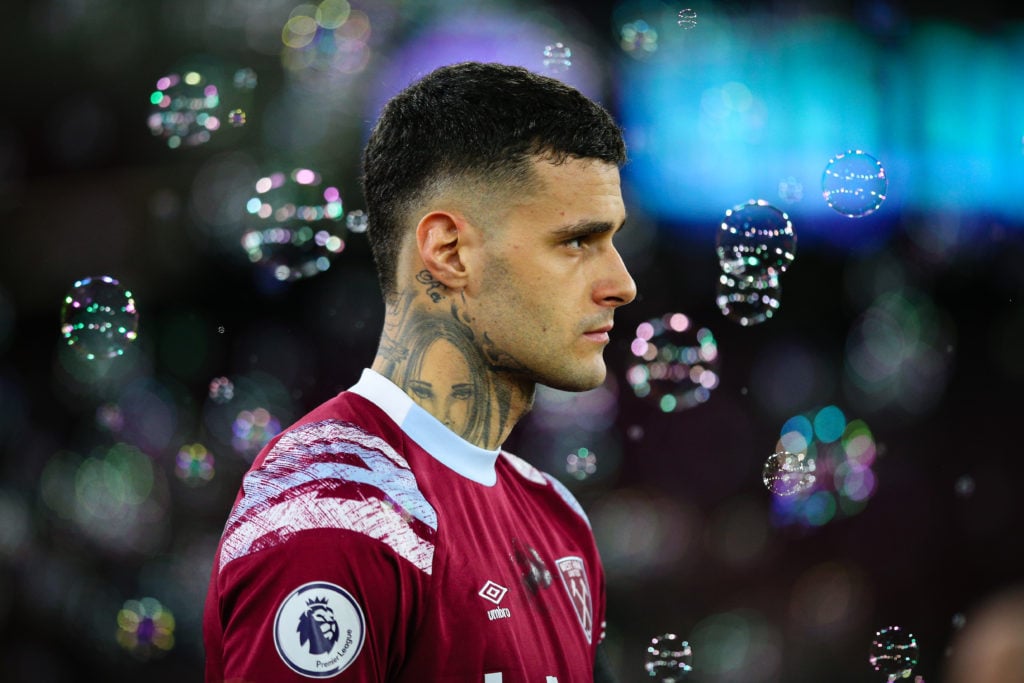 "No doubt Scamacca would be a regular starter in almost every top team in Serie A. Juventus and Milan have also been monitoring the Italian forward in the past…
"Sales of big stars would give Roma, Juventus and Napoli enough resources to chase Scamacca, while Milan may have only €50-60m (£45-52m) available for new signings.
"In short, Scamacca does not lack options in Serie A, where he would get more playing time than at West Ham."
Almost sounds ludicrous doesn't it? Scamacca would be guaranteed more game time at some of the top clubs in Europe than he is getting at West Ham.
Well it is a ludicrous situation indeed. And one Moyes and the player must do everything to try and fix for the good of West Ham between now and the summer.
MORE WEST HAM NEWS
Have something to tell us about this article?
Let us know