Do us a favour is the message because West Ham can actually move up the Premier League table without playing this week.
As the dust settles on West Ham's disappointing 1-1 draw against Aston Villa, the eternal optimists among our fanbase are clinging on to any positives they can.
Right now those are the fact the point lifted West Ham out of the bottom three by virtue of goal difference.
And there are just five points separating the bottom nine clubs in what is being billed as the tightest relegation battle for years.
That could change this week, though. And West Ham will have no say in it other than sending positive thoughts and prayers to rivals in the hope of a helping hand.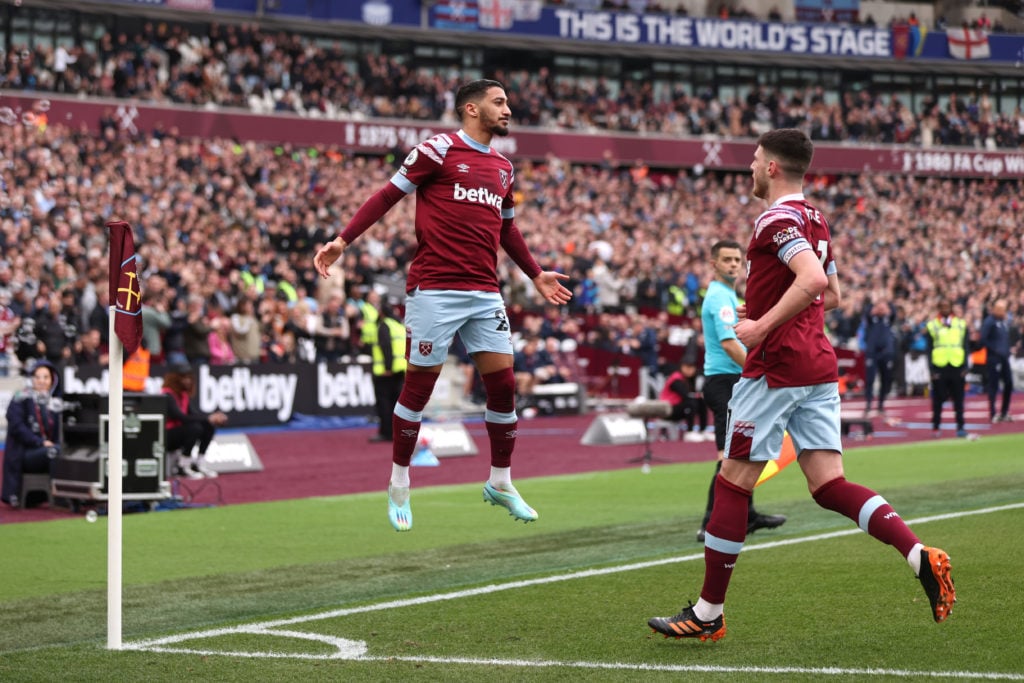 All of West Ham's relegation rivals are in action this week – some of them twice – while the Hammers do not play again until April as a result of the Man City match being postponed due to their advancement in the FA Cup.
Cynics will point to David Moyes' record away at the so-called "top six" as evidence that the Man City game cannot be classified as a "game in hand" for West Ham.
Unfortunately the Hammers are now left relying on others to keep them out of the bottom three going into the international break and the final month and a half of the season.
So we all need to be sending positive vibes as nine matches involving our direct rivals take place this week, starting Wednesday.
Do us a favour: How West Ham can actually move up the Premier League table without playing this week.
Southampton play twice this week as do Crystal Palace while Everton, Bournemouth, Forest and Leicester are all in action and relegation rivals Wolves and Leeds go to head-to-head.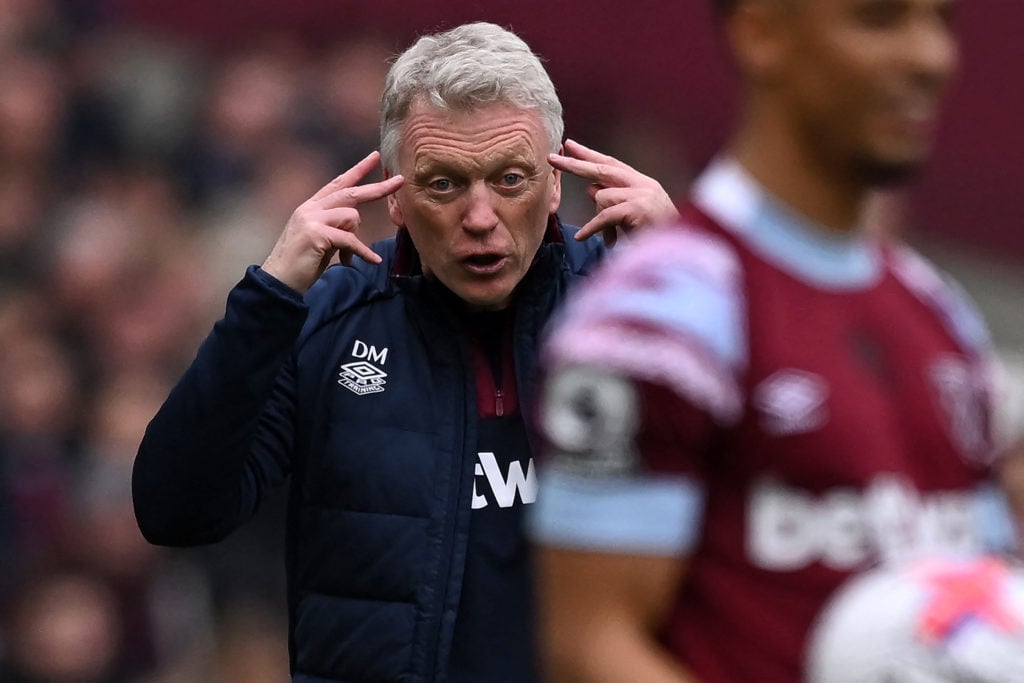 Results West Ham need to go their way as rivals have a chance to change the relegation landscape:
Wednesday
Saints to lose or draw at home to Brentford
Palace to lose away at Brighton
Friday
Forest to lose or draw at home to Newcastle
Saturday
Bournemouth to lose away at Villa
Leicester to lose or draw away at Brentford
Southampton to lose or draw at home to Spurs
Wolves and Leeds to draw or Wolves to win
Everton to lose away to Chelsea
Sunday
Palace to lose away to Arsenal
If West Ham are fortunate enough to see the best case scenario of the above pan out, then not only will they remain out of the bottom three, but they could even move up a place in the table.
Because a defeat by two goals for Leicester at Brentford would see the Hammers move above them to 16th on goal difference if Bournemouth, Leeds and Southampton also fail to win.
Should the results go in West Ham's favour, victory for the Hammers at home to Southampton after the international break could then elevate Moyes' side as high as 12th in the table with that "game in hand".
We can but dream.
MORE WEST HAM NEWS
Have something to tell us about this article?
Let us know