The Jose Mourinho crossed Hammers picture has been explained as the West Ham style salute makes the front pages over in Italy.
David Moyes is a man under intense pressure with West Ham one point off the relegation zone having won only six of their 25 games this season.
A host of managers have been linked as potential replacements for Moyes, the latest being Roma boss Mourinho.
West Ham are reported to have taken 'concrete steps' to sound out a 'flattered' Mourinho, a Roma source has claimed earlier this week.
An exclusive from La Roma 24 in Italy claimed West Ham delivered a 'notable offer' to Mourinho for a sensational return to London and the Premier League.
The report claimed Mourinho was 'flattered' by West Ham's interest and alleged offer of a 'rich contract'.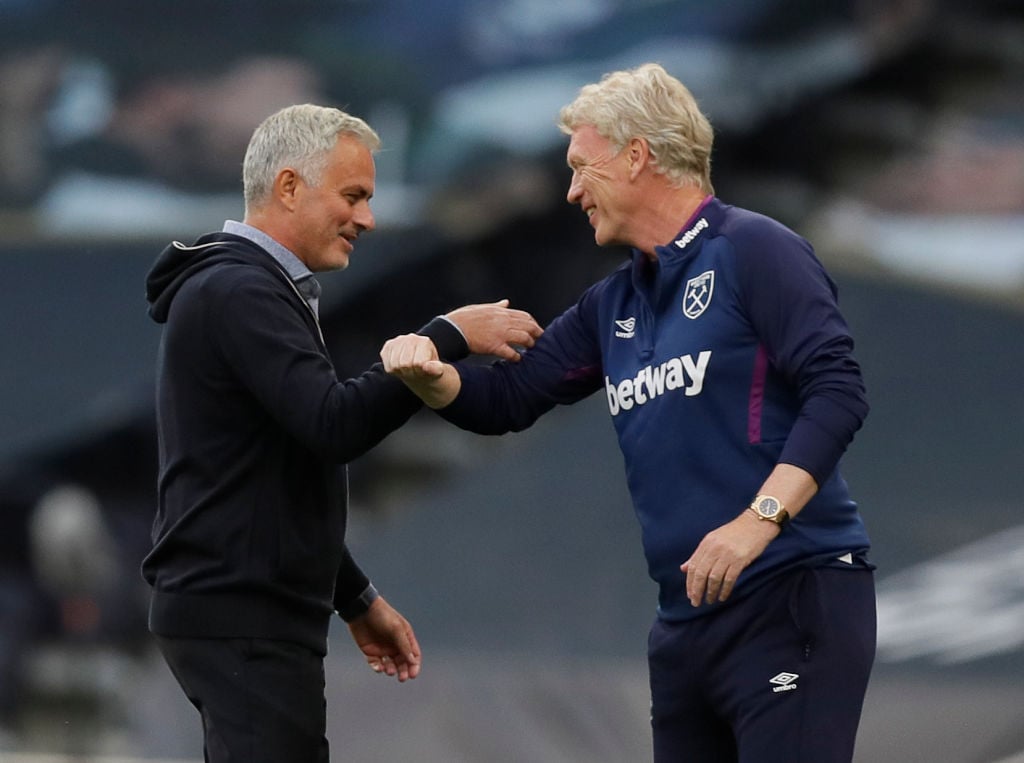 So some supporters believed he knew exactly what he was doing when he posted a picture of himself in a 'crossed Hammers' pose on social media last night.
Mourinho posted the image on Instagram and had some West Ham fans believing he might be flirting with the Hammers given the recent links.
Now the Mourinho crossed Hammers picture has been explained as the West Ham style salute makes the front pages in Italy.
The image of Mourinho – which you can see in his Instagram post below – is on the front pages of all of Italy's sports newspapers today.
And – as most fans would have suspected – the salute had nothing to do with West Ham whatsoever.
Instead Football Italia has explained it was a reference to a handcuff gesture he famously did while manager of Inter after being handed a two-match touchline ban having been sent off during the 2-1 defeat to Cremonese following a row with fourth official Marco Serra.
"Roma are refusing to let any of their players or staff speak to the media for the rest of the Serie A season in protest, so Mourinho took to Instagram with a not too subtle message…" Football Italia reports.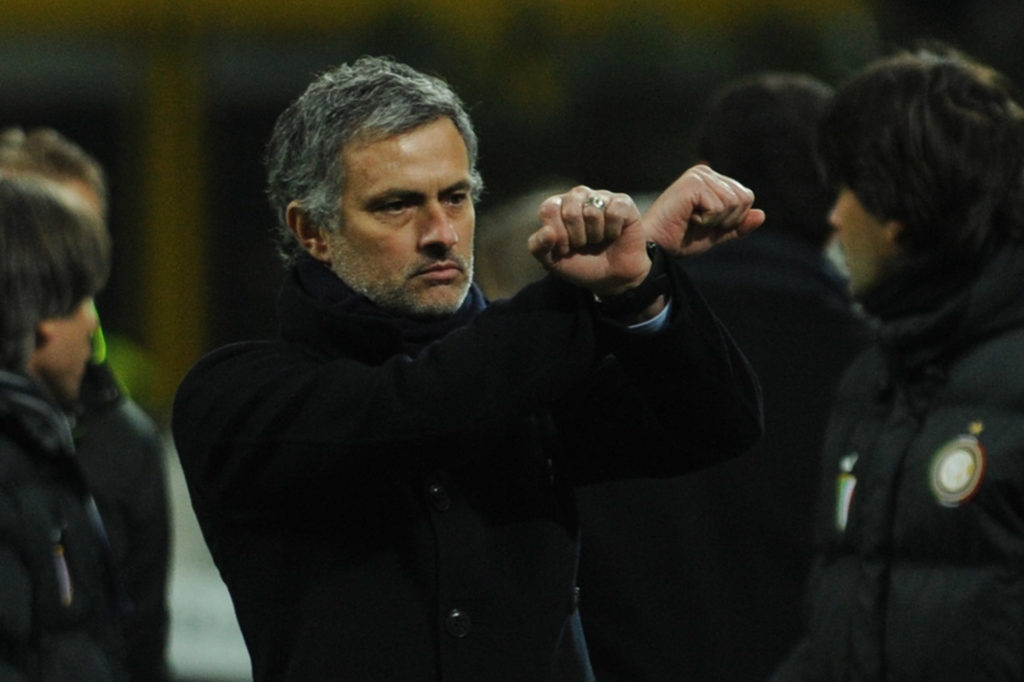 "It harked back to the legendary gesture Mourinho made while he was on the touchline at Inter over a decade ago, protesting a refereeing decision that saw two of his players sent off by showing himself manacled with 'handcuffs' to the crowd and cameras.
"Even in silence, Mourinho always knows how to get his message across."
That message, it is now abundantly clear, had nothing to do with West Ham.
Regardless, earlier this week a West Ham insider claimed the club would not consider appointing Mourinho as he has proved "hard work" for owners at his clubs.
Hard work he may be but West Ham certainly wouldn't be sat in the relegation zone with this squad under the serial winner whatever you may think of his style and personality.
MORE WEST HAM NEWS
Have something to tell us about this article?
Let us know