Declan Rice has shown David Moyes how to deal with West Ham fans as the captain declares they're the best in the world.
West Ham got a vital win over Fulham on Saturday to boost their Premier League survival bid.
But there is some work to do to repair a fractured relationship between fans and manager David Moyes it seems.
West Ham fans unfurled a banner about Moyes during the welcome but extremely fortunate win at Fulham.
Hammers supporters also chanted 'You don't know what you're doing' to the boss.
Moyes responded by refusing to acknowledge the away section as he left the pitch, instead staring them down in an act of defiance.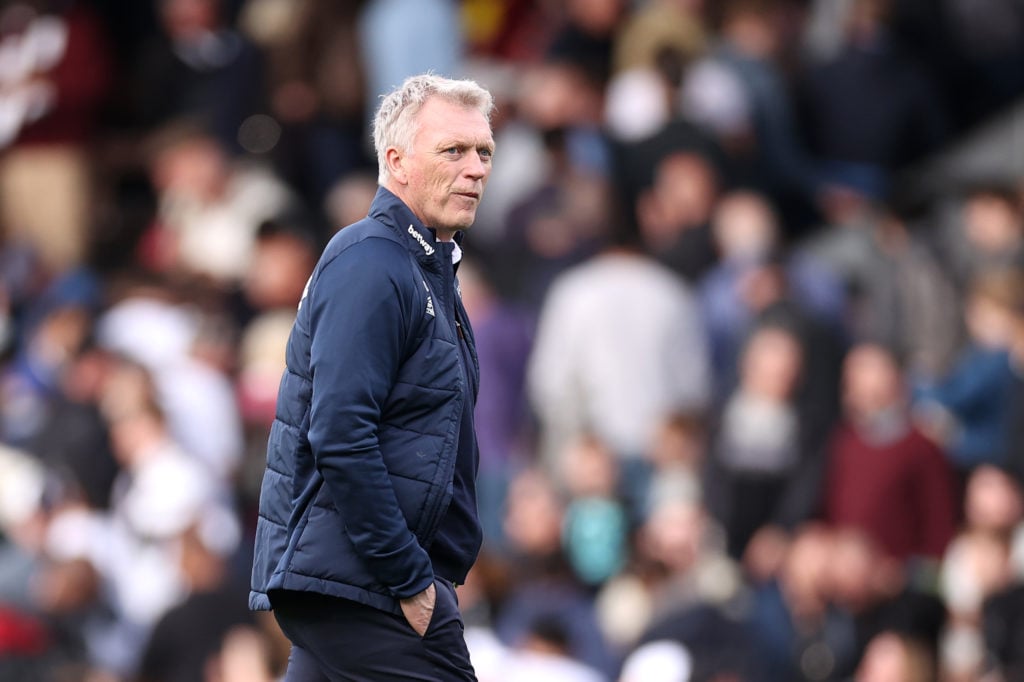 It came after Moyes suggested the team need "true supporters" to back them during difficult times after thousands of West Ham fans left the 5-1 defeat to Newcastle with 15 minutes to go.
Moyes' comments were like adding fuel to the fire as he failed to acknowledge that the Hammers have one of the biggest and most fiercely loyal followings in the Premier League, home and away.
Last month Hammers News suggested Declan Rice should show his teammates a passionate rant from former West Ham star Craig Bellamy about the club's fans.
Bellamy's rant showed he properly 'gets it' when it comes to West Ham and the club's supporters – labelling them the best and most knowledgeable he ever played for.
Now Rice shows Moyes how to deal with West Ham fans as the captain declares they're the best in the world.
Speaking on the club's website, Rice acknowledged the demands of playing for West Ham fans but said they are the best around.
"100 per cent (the fans deserve that win)," Rice said.
"They're the best, I've always said it. Obviously when things get tough they voice their opinions and you have to take it on the chin.
"But, on the other hand, for me, when they're at it, they're the best in the world.
"I love playing in front of them, when they cheer your name, cheer the team… me and the lads have said in there to bounce back like that – especially for them as well, because there's been a lot of negativity around us this season – so to do that today was so, so good."
The manager needs to take a leaf out of his captain's book when it comes to diplomacy in dealing with West Ham fans.
MORE WEST HAM NEWS
Related Topics
MORE WEST HAM STORIES