David Moyes stared down West Ham fans after being berated during win the club's away at Fulham on Saturday afternoon.
As we all said on Sunday after the narrow victory over Southampton – a win is a win for West Ham at this stage of the season.
West Ham went into the match against Fulham knowing the stakes were high. Not only for their Premier League survival hopes, but David Moyes' survival hopes too.
Reports in the build-up to the match was that Moyes could be sacked if West Ham lost at Craven Cottage.
To their credit West Ham defended manfully and were able to somehow grind out a win thanks to Harrison Reed's own goal in the first half after good work from Jarrod Bowen.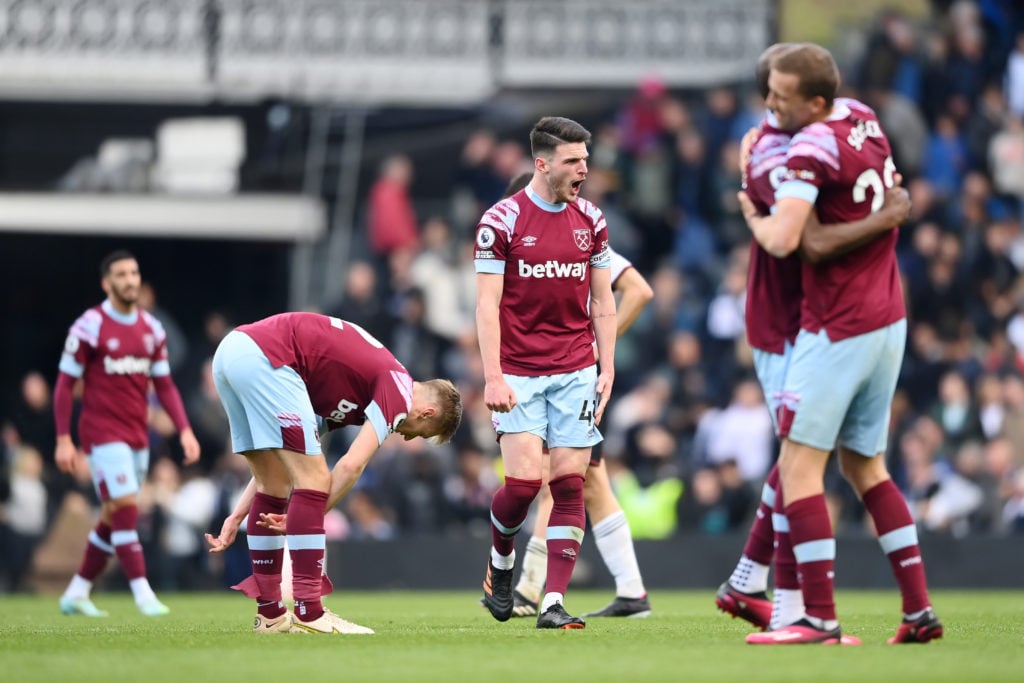 Picture: David Moyes stared down West Ham fans after being berated during win away at Fulham
We would all have taken any kind of win before the game of course.
But make no mistake this performance will do little to sway opinion over Moyes at West Ham.
And that was made abundantly clear during the game over at Craven Cottage.
West Ham fans unfurled a banner about Moyes during the welcome but extremely fortunate win at Fulham.
There were also chants of 'You don't know what you're doing' aimed at the beleaguered Scot when he made substitutions.
The manager responded to those supporters as he walked past them when he left the field in west London.
This picture shows the moment Moyes stared down West Ham fans after being berated during the win away at Fulham.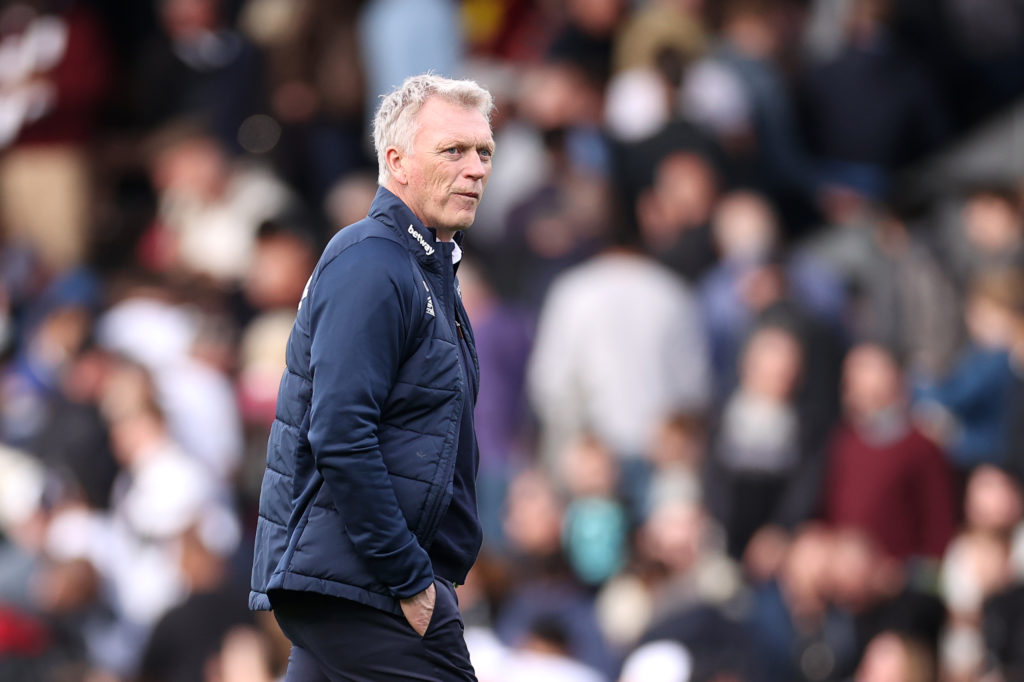 Some supporters noted that the manager did not applaud of acknowledge those who packed out the away end as he left the pitch.
Instead the West Ham manage just stared at the away end as he headed toward the tunnel.
His actions spoke volumes.
It is all becoming a bit Sam Allardyce-esque for Moyes at West Ham.
He has done an excellent job overall but it is clear a mutual parting of the ways is on the horizon come the summer.
It is not the first time Moyes has taken on the away fans – deemed the hardcore of the club's support.
When West Ham lost 4-0 to Brighton last month he was jeered by supporters during the game.
While the match was going on Moyes stared towards the away supporters in an act of clear defiance.
This was out of the same playbook. And looks to be further evidence of a marriage that could be nearing divorce unless the Hammers can really get lift off from their two scrappy wins this week.
Related Topics
MORE WEST HAM STORIES