A brilliant Jarrod Bowen interview has laid it on the line to Gianluca Scamacca about what's expected of West Ham players.
Whether some Hammers fans like it or not one thing is clear, David Moyes is here to stay until the end of the season at least.
A season which could yet – given the dream path that has opened for West Ham in Europe – yield the club's first major trophy in 43 years.
As infuriating as Moyes' approach and tactics might be for many, the horse has long since bolted on any benefits that might have come from a change of manager.
So the collective focus now must be on one thing – scrapping and fighting to get the four wins needed to stay in the Premier League.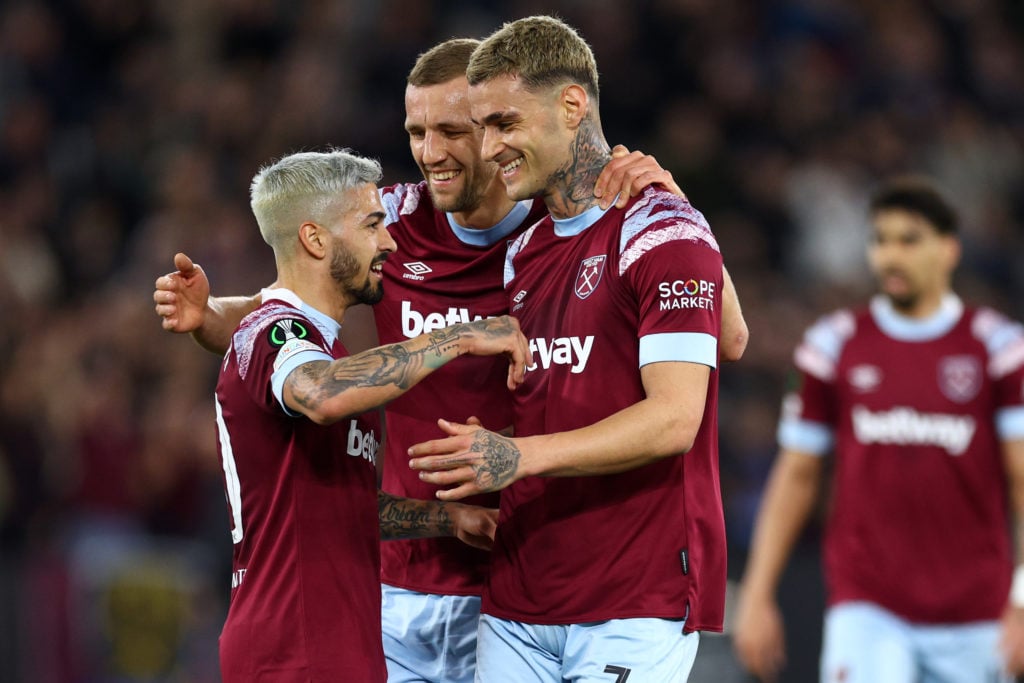 Rumours of disharmony in the squad are worrying but all too predictable. After all we'd be worried if things were harmonious given the dreadful season West Ham have endured.
There has been particular focus on the relationship between Moyes and striker Scamacca.
The Scot has this week denied talk of a rift between the pair and insisted the Italian is not – as has also been rumoured – a bad apple.
Moyes has, though, criticised the £35m summer signing's workrate and output. While not everyone agrees with Moyes' handling of Scamacca since he signed for West Ham, many fans agree that they want to see more effort from the forward when he does get a chance to play.
Brilliant Jarrod Bowen interview lays it on the line to Gianluca Scamacca about what's expected of West Ham players
West Ham's manager has also called on his old guard to show the new players the standards expected under him in that respect.
Well it seems one of West Ham's hardest working stars has taken that order very literally indeed.
Because a brilliant Bowen interview lays it on the line to Scamacca about what's expected of West Ham players.
Speaking on BT Sport after West Ham's 4-0 win over AEK Larnaca in the Europa Conference League, Bowen highlighted and praised the workrate and attitude of Divin Mubama.
And he says that is what is needed and expected of a West Ham player for the team to be successful.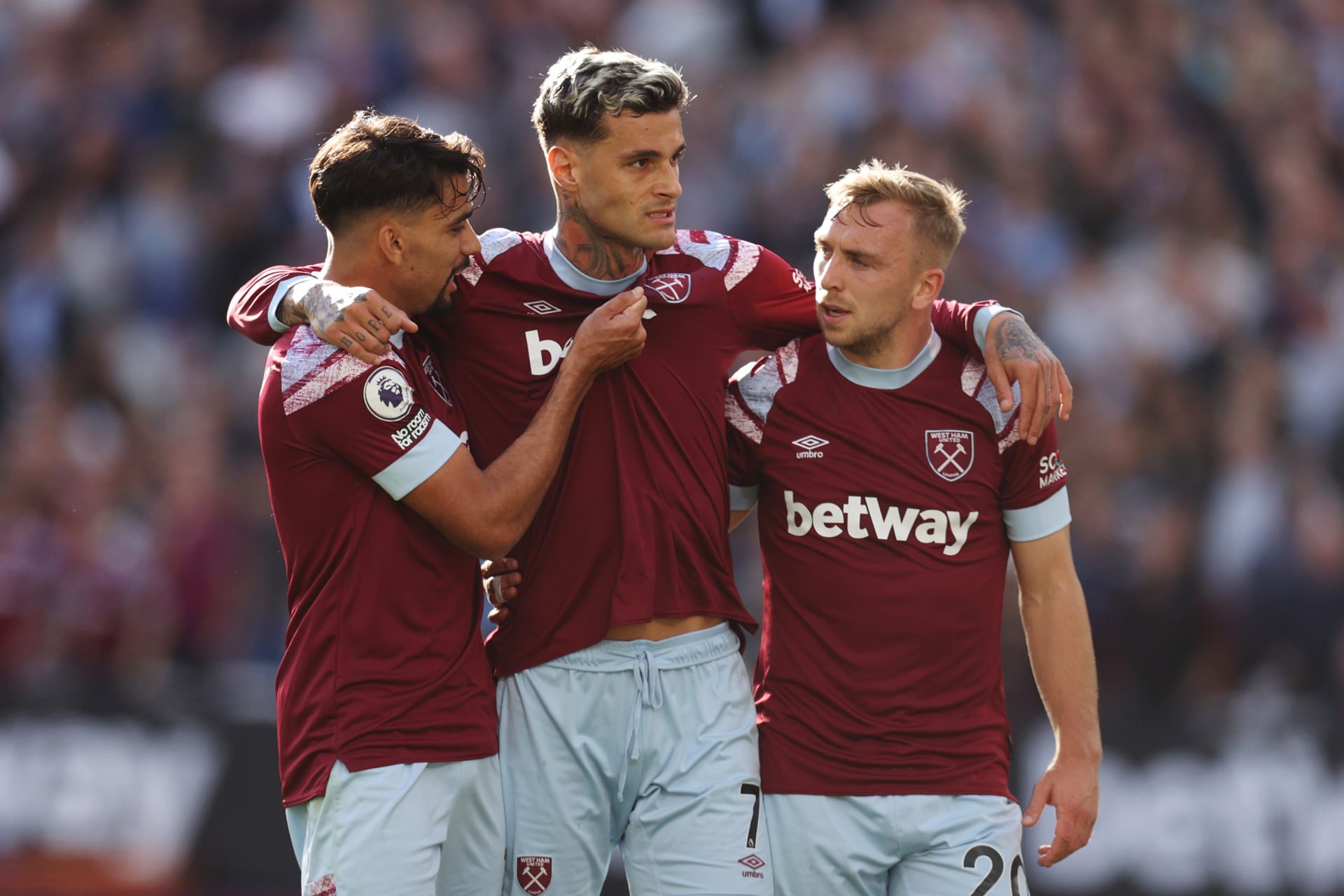 "Even just little things (Mubama does) like pressing the goalkeeper and always putting people under pressure (are so important to the team)," Bowen said on BT Sport.
"You know he even got booked for chasing after them but that's what these fans want. That's what we demand of our players.
"He's been a credit to himself and I'm buzzing for him… he deserves it."
We all want to see Scamacca leading the line and scoring goals for West Ham. And the onus is on Moyes to find a system that provides the striker with chances.
But the player must do his bit too and working hard for the team is the minimum requirement at West Ham United as Bowen rightly points out.
Pundit Chris Sutton has questioned whether 'miserable' Scamacca's heart is in it at West Ham.
But the striker himself insists he needs confidence to play at his best (BT Sport).
MORE WEST HAM NEWS
Have something to tell us about this article?
Let us know