Boring Gary Neville is still saying the same thing about West Ham United star Declan Rice.
The 22-year-old Hammers ace has established himself as one of the very best defensive midfielders in world football over the past two years.
Rice is a truly sensational player and he seems to have reached an entirely new level once again this season.
What a player and what leader!
David Moyes will be desperate to keep Rice at the London Stadium. That will be a hard task for the Scot with the likes of Manchester United, Chelsea and Manchester City all interested in securing his services (Manchester Evening News).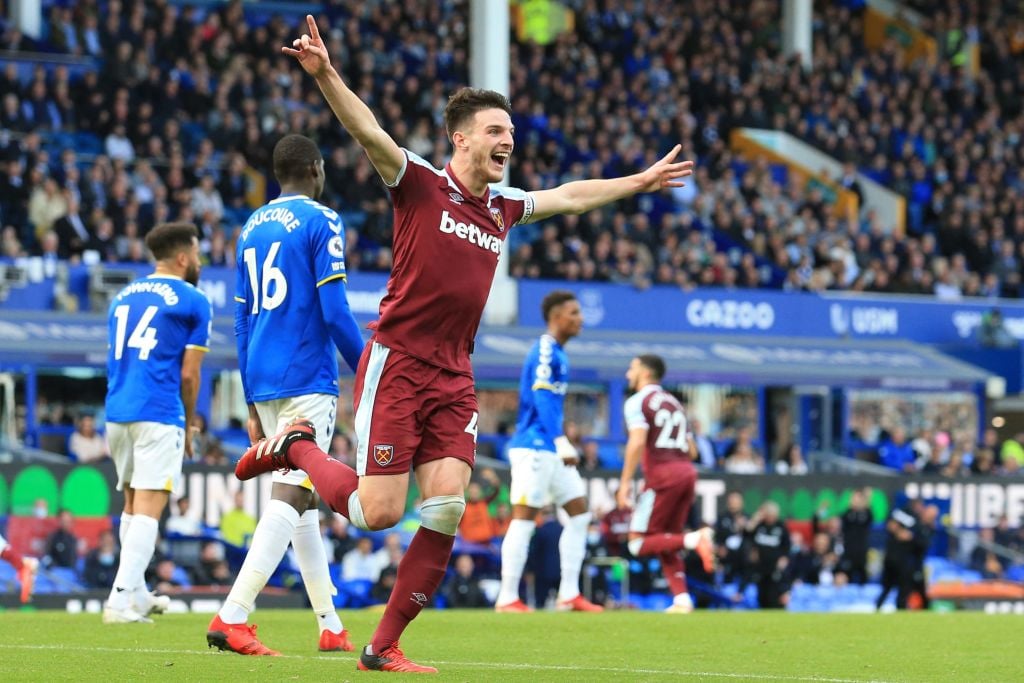 We believe that Rice clearly loves West Ham and life at the London Stadium. So if the board back Moyes in the transfer market and match the 22-year-old's ambition, there is no reason why we can't keep him at the club.
Boring Gary Neville still saying the same thing about Declan Rice
The Sky Sports pundit has been regurgitating the same old tired, archaic rhetoric that the West Ham star may well be a better centre-back than a midfielder for quite some time.
And he was at it again last night.
Neville told Sky Sports Monday Night football and quoted via the Daily Mail: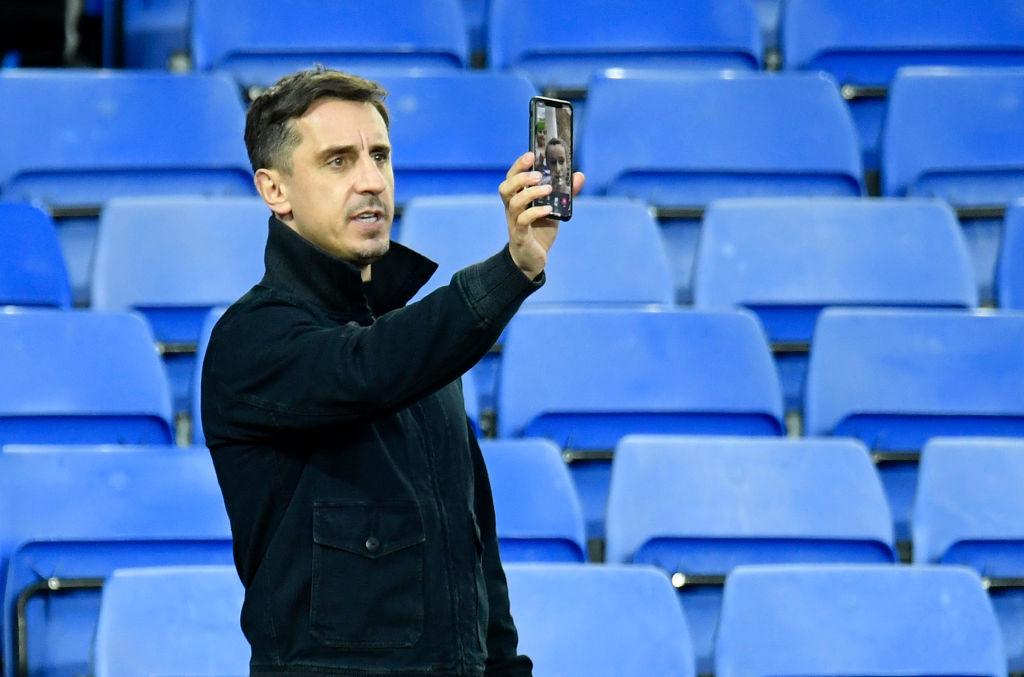 "He'll have to transfer to a team in the Champions League. Where he plays in midfield. Where there's high expectations. Where he's playing against teams that are dropping deep every week and there will be different asks. I've always wondered if he would end up at a top team in centre back just because of the nature of the game. I think he meets the demands on players to be good on the ball, to drive with the ball. I think he's a good defender as well. He's got a massive physique and he's got good speed."
Please Gary, just give it up…please. It really is very boring now.
Why would Neville think that Rice would be a better centre-half when he is undoubtedly in the top five defensive midfielders in world football?
And in truth, the last time Rice played in central defence away at Everton int he Carabao Cup last year, he was hardly impressive.
Rather than just admit he was and is still wrong about Rice, Neville keeps beating the drum about him transforming into a centre-back.
Just leave it alone, you are starting to make yourself look silly now Gary.
Read also:
Report claims West Ham could sign £34m Spaniard for bargain fee next summer
Attacker is on fire after West Ham exit with seven goals and two assists in 13 games
David Moyes has just shared a very exciting new transfer plan
West Ham fans' Declan Rice fears realised after official England Twitter announcement?
Is this the real reason Saudi group chose to buy Newcastle rather than West Ham?
Have something to tell us about this article?
Let us know