Tomas Soucek had openly admitted that he had his doubts after joining West Ham back in January 2020.
The Czech ace joined the Hammers on loan from Slavia Prague 22 months ago.
His move to the London Stadium was then made a permanent one for around £18 million in July 2020 (WHUFC.com).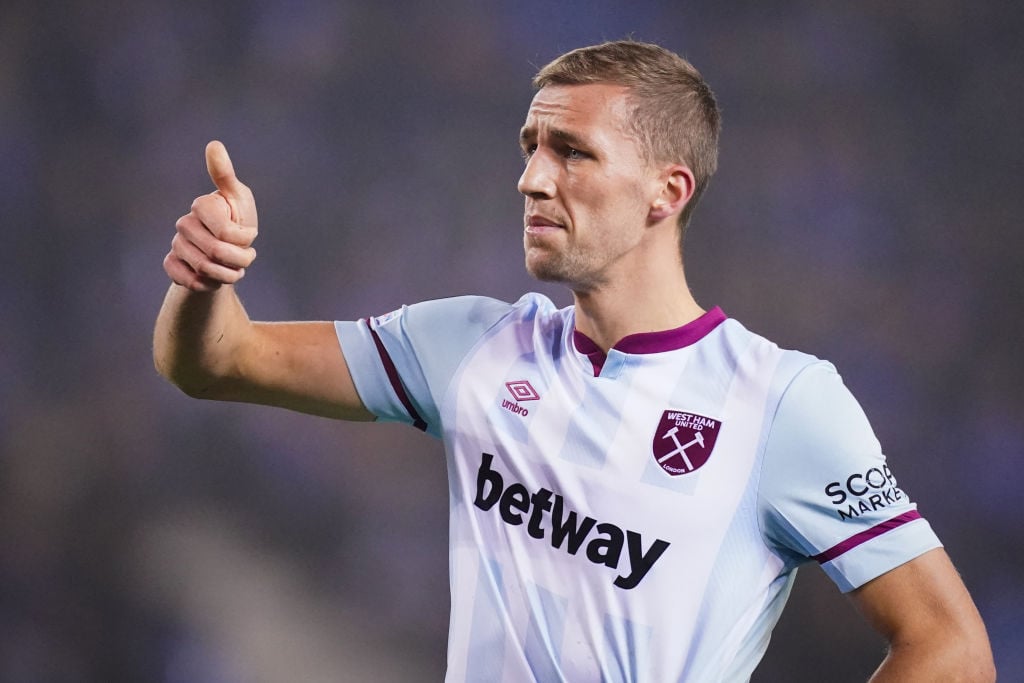 Soucek has proeven to be an incredible addition for West Ham.
David Moyes deserves great credit for having the foresight to bring the 26-year-old to the London Stadium.
The West Ham ace literally doesn't stop running and fighting for his team. He is a lethal weapon from set-pieces both defensively and offensively as well.
He has helped totally transform us as a team.
Soucek admits initial doubts after West Ham move
The 26-year-old took a big risk by joining a club in genuine danger of relegation from the Premier League.
Especially considering the fact that he left a club who were dominating Czech football at the time.
Soucek spoke to WHUFC.com and admitted he had his initial doubts after swapping Prague for East London: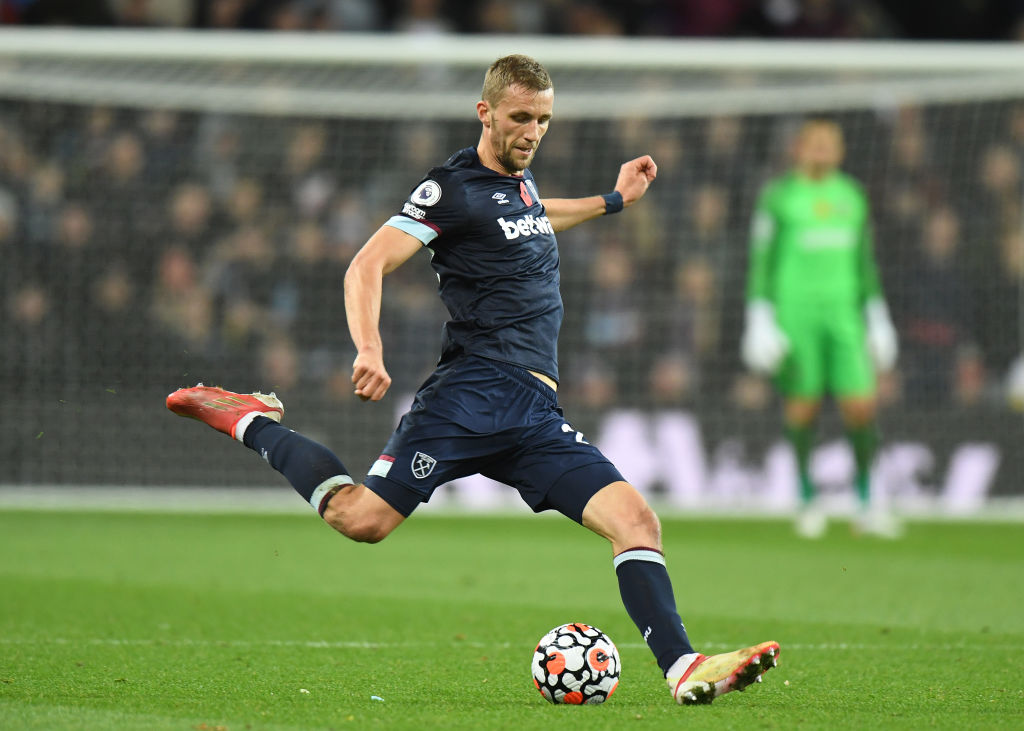 "When I came, I joined from the best team in my former league and, to be honest, I felt we were not in the right way but, since COVID time, we changed mentality in our Club and even at the training ground we want to win each small game. Because of this, our mentality and our ambition is going higher and I said before the season that my ambition is that if I am going to play in the league than I want to win the league, because every team has a chance. We take it game-by-game and see where we are at the end. We go into each game to win the game and, although anything can happen, we have to do our maximum and show that we want to win."
What an incredible turnaround there has been at West Ham.
And Soucek has played a key role in our recent rise to prominence.
Sure, the goals haven't come as easy for the big Czech ace this season. They will undoubtedly start to flow again for Soucek soon though.
And even when he isn't scoring, he is still undroppable for West Ham. What a player, what a man and we are very lucky to have him at the London Stadium.
Read also:
David Moyes makes interesting six-year claim about West Ham fans
Paul Merson says £20m West Ham ace is 'outstanding'
'So so good': Some West Ham fans think one player was world-class vs Liverpool
Liam Gallagher's five-word verdict on West Ham's win over Liverpool on Twitter
Have something to tell us about this article?
Let us know