David Moyes is turning West Ham into Set Piece FC but it raises some serious concerns over the future of the team.
It was not all that long ago West Ham were said to be considering sacking David Moyes and appointing Sean Dyche.
With West Ham struggling in the Premier League a few months ago, speculation intensified and a source inside the Hammers boardroom revealed Dyche was being considered.
That rumoured potential appointment of Dyche sparked a very notable debate among West Ham fans, though.
And it seriously divided opinion over the style of football he might play at the London Stadium and whether he was the progressive, modern manager the fans felt was needed should Moyes depart.
Hammers supporters have been convinced for some time that Moyes simply cannot get the team playing a more attractive style of football.
The Scot even admitted his experiment to do that last season failed miserably. West Ham ended the season with a first trophy for 43 years so it will be remembered as a success.
But in terms of the style of play – they had the second lowest possession stats in the top flight and second oldest squad.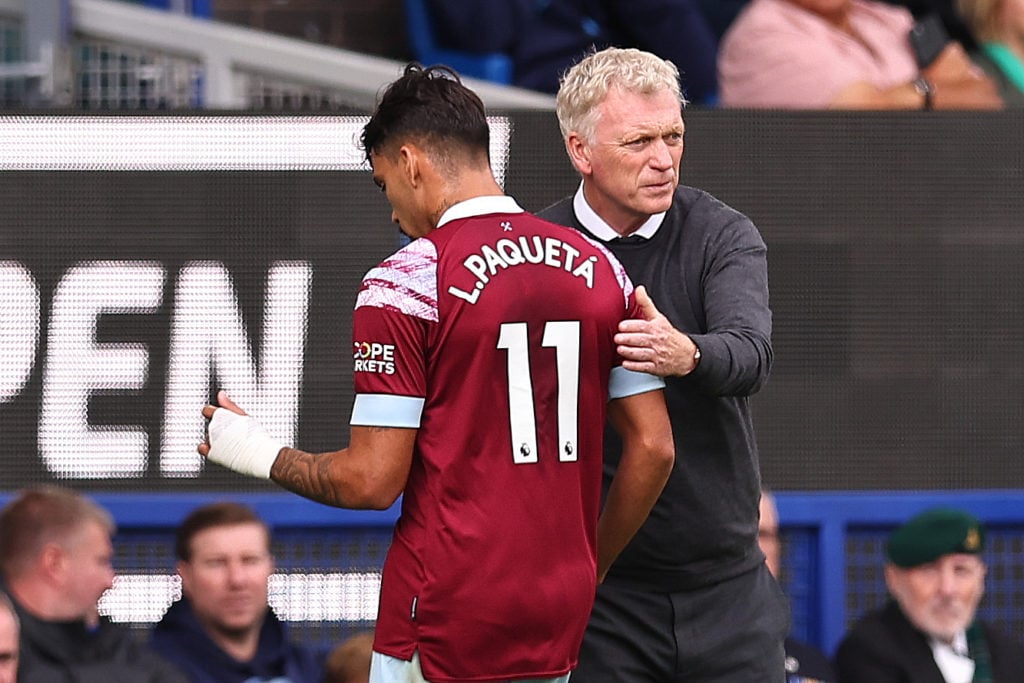 David Moyes is turning West Ham into Set Piece FC but it raises serious concerns over the future
Mark Warburton – brought in to help adapt the style of play – is gone. Gianluca Scamacca is gone. And soon the key figure to that attempted West Ham remodel – Lucas Paqueta – could be gone too.
Moyes instead looks to be reverting to type. If ever transfer business telegraphed how a team was planning to set up and play then it is the activity of Moyes and West Ham in this summer transfer window.
Dead ball specialist James Ward-Prowse will – if all goes to plan – be joined by aerially dominant Harry Maguire at the club. They will play alongside fellow new arrival – the 6ft 2in Edson Alvarez, who has already admitted one of his big strengths is his aerial prowess in both boxes.
Tomas Soucek is rumoured to have signed a new four-year deal at West Ham, ending speculation over his future. Soucek is well loved by West Ham fans. But many see him as the physical manifestation of Moyes' inability to play a more fluid style.
So the plan is abundantly clear.
Moyes is turning West Ham into Set Piece FC but it raises serious concerns over the future.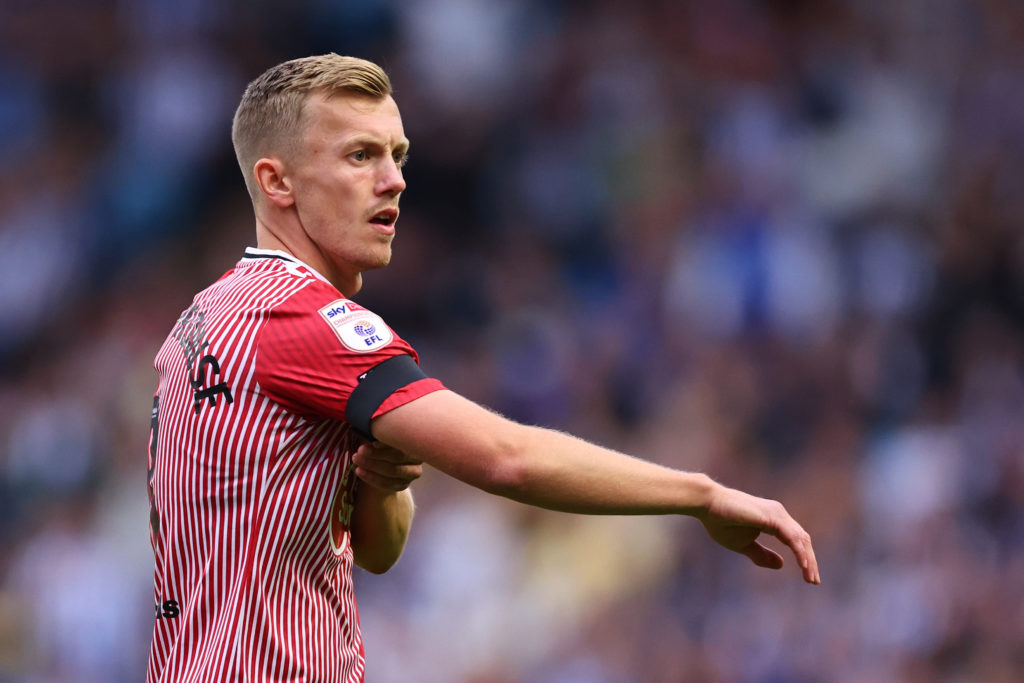 West Ham could have a lot of fun for a year or two striking dead ball fear into opposition defences…. but…
There is absolutely nothing wrong with being a team that is dangerous from set plays. And West Ham have been one of the best on that front since Moyes' return to the club in 2020.
But in a Premier League increasingly filled with Pep Guardiola disciples playing a fast, attacking brand of possession football, it is very much going against the grain.
One of the main reasons Paqueta has allegedly been angling to leave West Ham since as far back as April is Moyes' style of play.
Declan Rice has not stopped talking about how much he has already learned from Mikel Arteta since joining Arsenal. Rice even went as far as to say he sees football in a completely different way just weeks into his Gunners career.
Those comments were a damning indictment on Moyes in many ways.
West Ham could have a lot of fun for a year or two with Maguire, Soucek, Alvarez and co striking fear into opposition defences by rising high to smash home Ward-Prowse deliveries.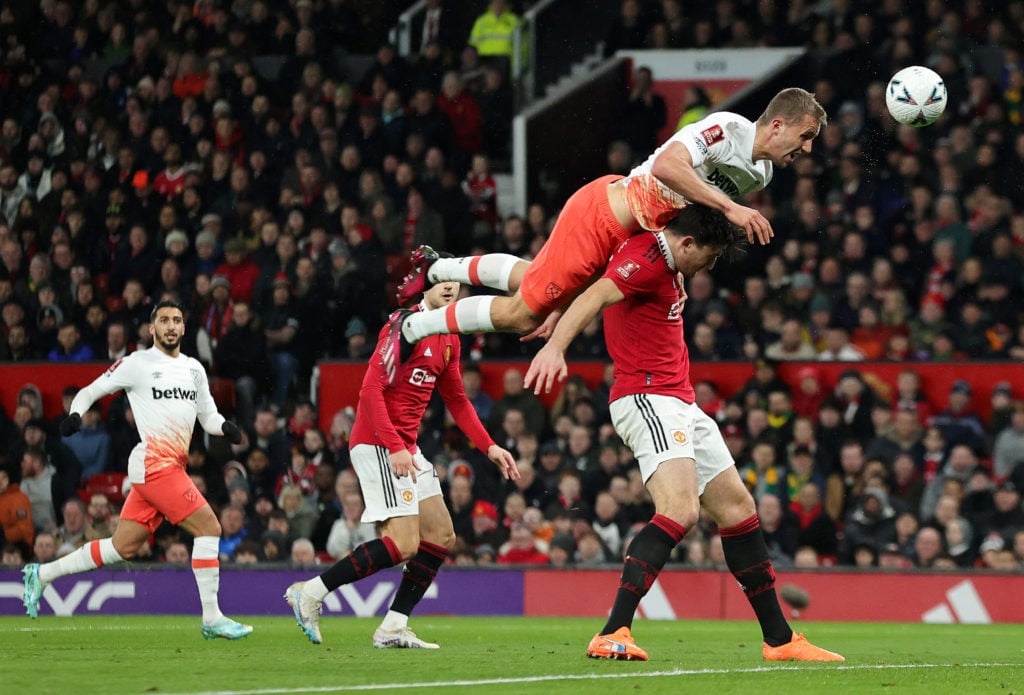 In a league full of Guardiola disciples, where's the future in being Set Piece FC? For Burnley and Stoke it was the Championship
But is there really any future in that? What happens when the Hammers can't quite get it right or teams start to figure them out in dead ball situations?
Where, ultimately, did it get Burnley and Stoke City – probably the two best set piece exponents the Premier League has ever seen?
Both clubs had to be relegated before they changed their ways and philosophies.
Ask any Burnley fan about the style of football they are seeing now under Vincent Kompany compared to that of Dyche's regime and what they prefer. It will tell you everything you need to know.
Even Stoke have overhauled their recruitment to target young talents who can be there for the long haul.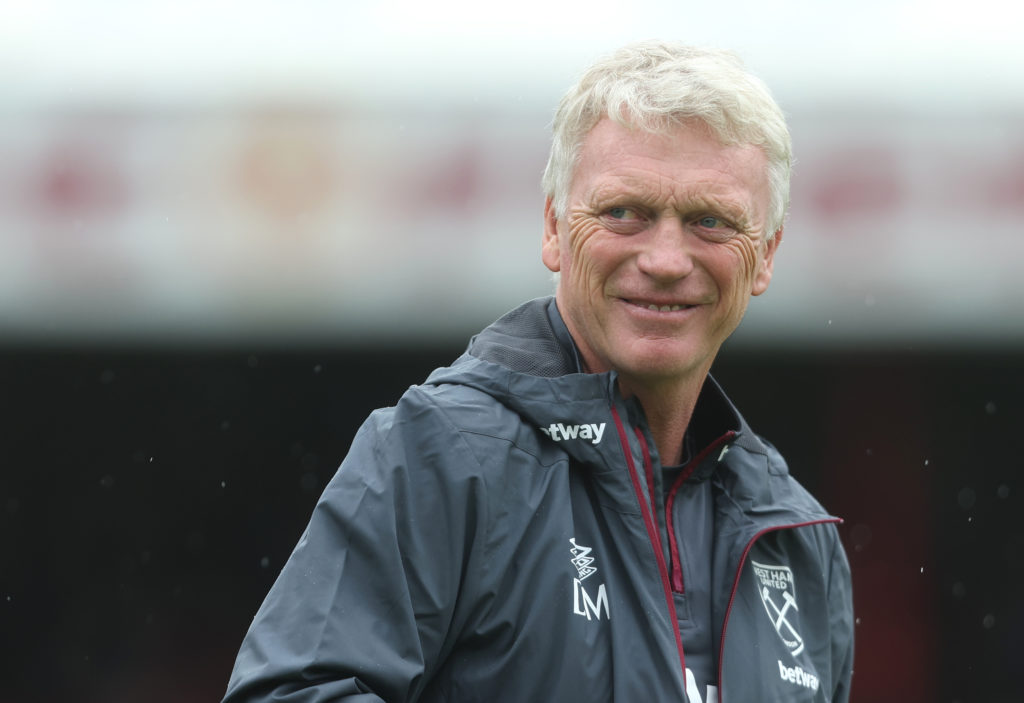 Moyes is reverting to type and who can blame him? It is for those above him to decide if this is the right path for West Ham
Moyes seems to have abandoned any planning for the future. And who can blame him? He has one year left on a contract which – if reports are to be believed – won't be renewed.
He is sticking to his principles, to what he knows works for him, the tried and tested formula. It is for those above him to decide whether they see that as the right way for the club to go.
The dilemma is that come next season West Ham could have a new manager – appointed by new technical director Tim Steidten (if he is still here) – and could be looking to play a completely new style. But he won't have the players who are capable of doing it.
And so yet another massive, and likely expensive, overhaul begins.
Being Set Piece FC is nothing to be ashamed of by any stretch of the imagination. And it will be fun while it lasts.
But you have to ask yourself, how long will that be?
READ ALSO
Related Topics
MORE WEST HAM STORIES