West Ham and England star Declan Rice has been trolled on Twitter by budget airline Ryanair, after he joked that he'll be bringing the World Cup trophy back home.
The Hammers midfielder is expected to play a key role for England at the World Cup out in Qatar.
The Three Lions head into the tournament as one of the favourites, and the players are looking to end 56 years of hurt by bringing the trophy back to England for the first time since 1966.
And Rice joked a couple of days ago that that is exactly what will happen by taking an empty suitcase out to Qatar with him.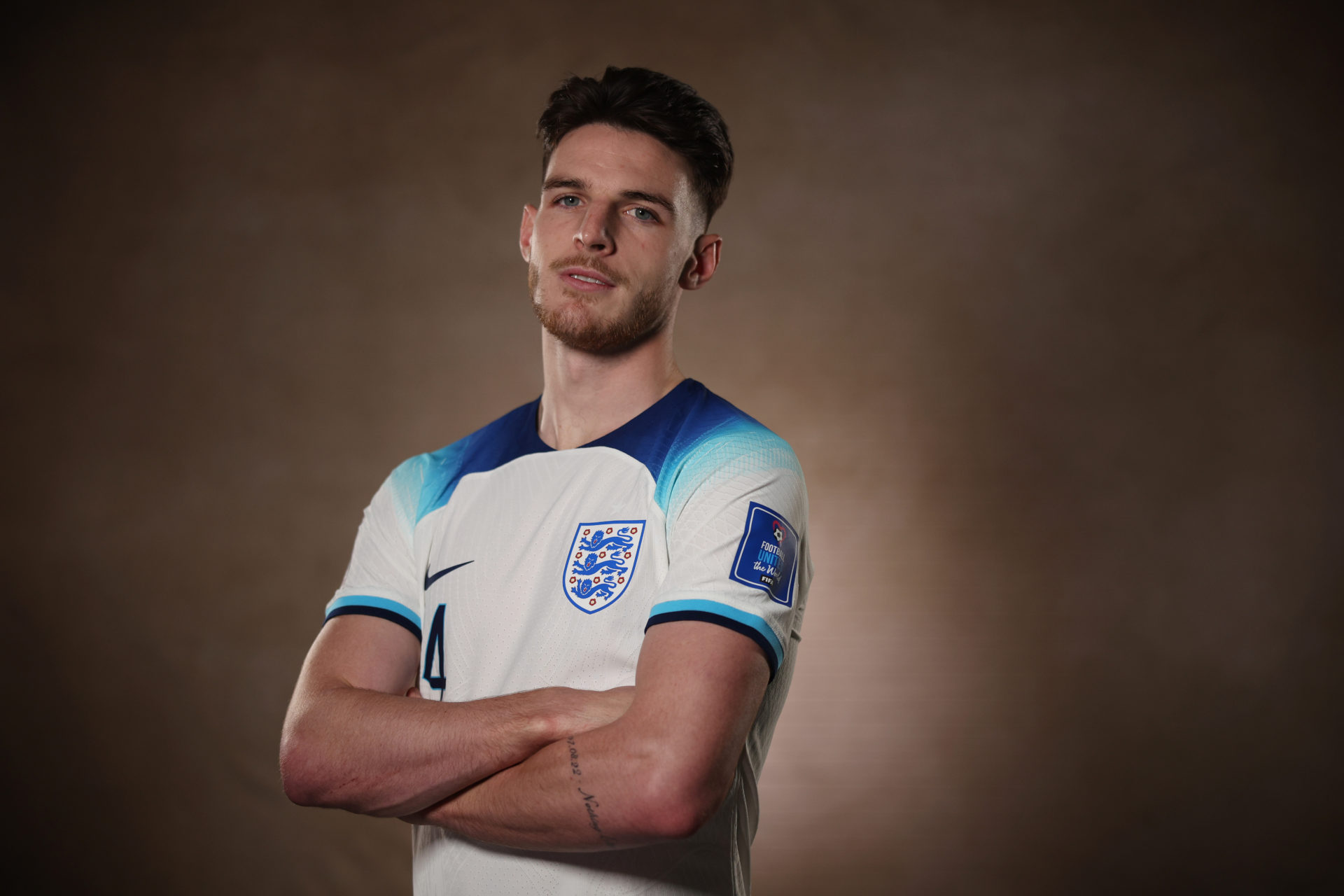 The 23-year-old has always been an ultra confident lad. I have always liked that about him personally – it's something that all top athletes have.
A budget Irish airline took exception to Rice's bit of fun though…
England star Declan Rice trolled by Ryanair
The budget airline took umbrage to Rice's comments about taking an empty suitcase with him out to Qatar, in order to have a carrier for the World Cup trophy.
The Irish airline posted the below tweet on their official Twitter account:
In all fairness, it was actually pretty good banter from Ryanair.
Let's hope that Declan Rice and England produce the goods out in Qatar, and bring the World Cup trophy back to the UK.
Because if they don't, Rice will be in line for more trolling on Twitter, that's for sure.
Read also:
Moyes made unforgivable decision for West Ham vs Leicester clash and the board must act
West Ham reportedly close in on first January transfer window signing
Have something to tell us about this article?
Let us know