Ultra confident Declan Rice has done something extraordinary ahead of the England World Cup opener on Monday.
The 23-year-old West Ham United captain is expected to play a key role for Gareth Southgate's England side out in Qatar over the next month or so.
The Three Lions are expected to go a long way in the competition, and many are hoping that the boys can end 56 years of hurt out in the Middle East.
Southgate has a golden generation at his disposal, and the England players are more than good enough to bring home the trophy.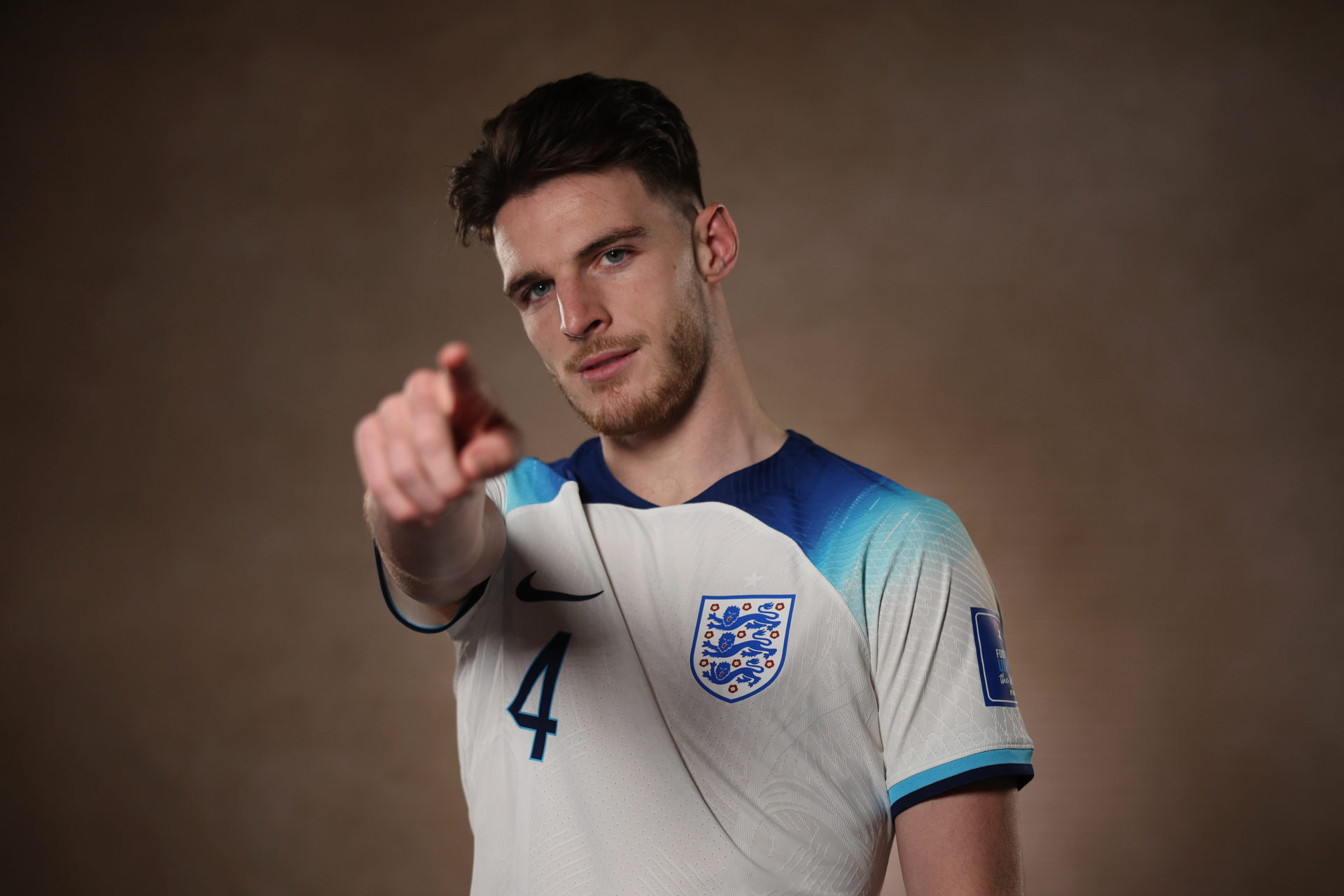 Whether they have the mentality to do that is another matter entirely but one player in particular clearly believes…
Declan Rice has done something extraordinary ahead of England World Cup opener
The 34-capped England international traveled out to Qatar with the England squad and he seemed to be in fine spirits.
Quoted by Sport Bible, Declan Rice responded when asked about one of his suitcases:
There's nothing in that one. That's a spare. Hopefully I'll bring home the trophy in this one.
That's the kind of confidence that we love to see from Dec.
Hopefully that confidence from Declan Rice will manifest itself into a successful World Cup campaign for England.
The likes of Brazil, Belgium and Argentina will definitely be a problem. However, if the England players perform to their very best of their potential, we will have every chance of winning our first World Cup since 1966.
Read also:
Moyes made unforgivable decision for West Ham vs Leicester clash and the board must act
West Ham reportedly close in on first January transfer window signing
Have something to tell us about this article?
Let us know