West Ham United will have a major advantage over Eintracht Frankfurt which could decide the Europa League semi-final tie this week.
The Hammers will head out to Germany this week looking to overturn the 2-1 defeat at the London Stadium.
David Moyes admitted his big fear is having to chase the game against a Frankfurt side renowned for their counter attacking quality.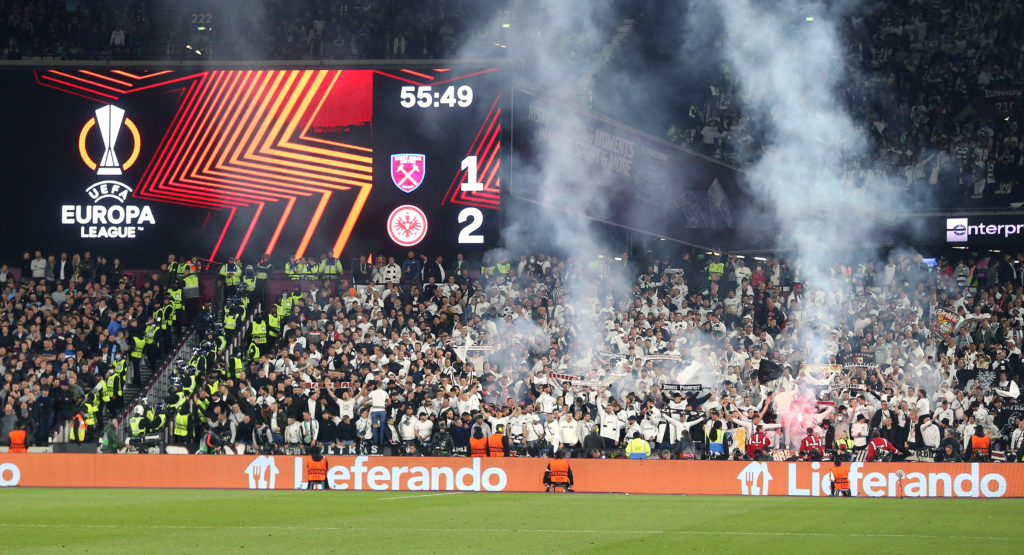 But West Ham only actually need one goal for the chance to get to the final.
That would even the scores up on aggregate. And with the away goals rule having been abolished, that would give West Ham extra-time to find another goal or the chances to go through on penalties too.
Ahead of – and after – the first leg, many fans and pundits cited the fact Frankfurt had an extra day of rest over West Ham as a big advantage as the German's recorded that 2-1 away win.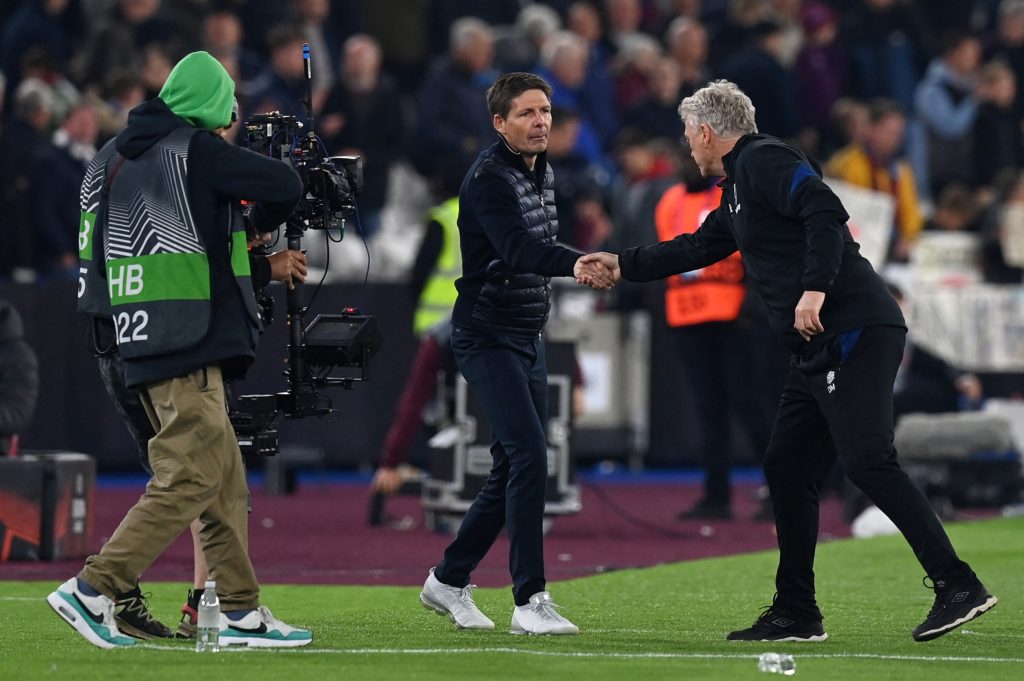 Now the roles are reversed – and then some.
Because West Ham have a major advantage over Eintracht Frankfurt which could decide the semi-final tie.
West Ham played Arsenal at home at 4.30pm on Sunday but Frankfurt have to travel to Bayer Leverkusen on Monday night.
West Ham will have already had an extra day's rest before Frankfurt even kick off against Leverkusen.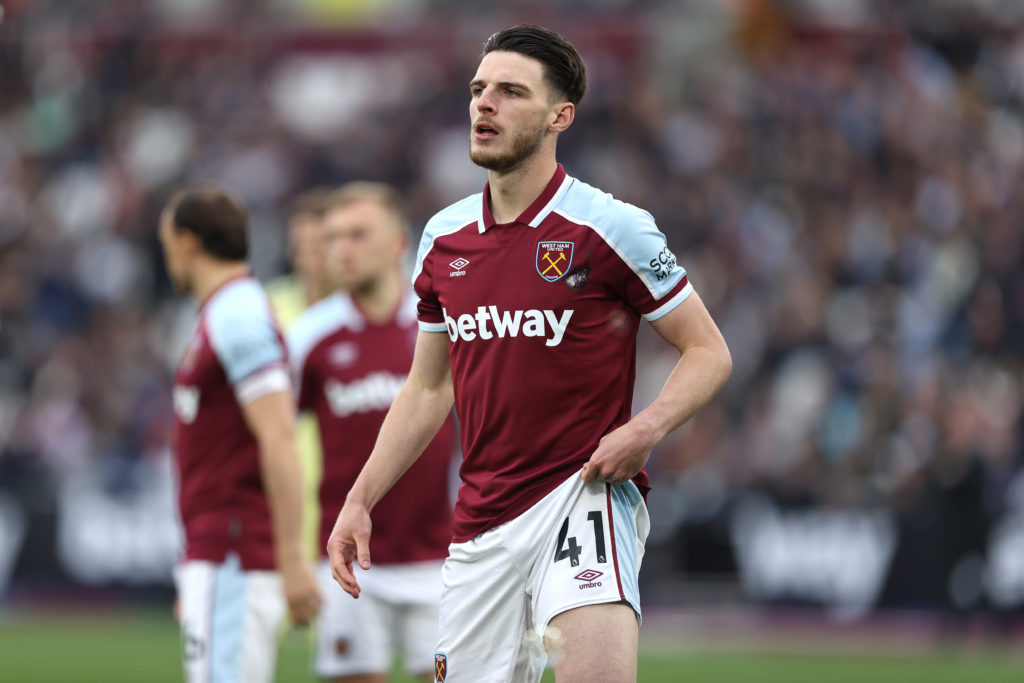 That match will not finish until around 9.30pm meaning Frankfurt's players will not be getting home until the early hours of Tuesday morning.
It is fine margins at this level. And if West Ham were sluggish with a day less rest in the first leg, it could be a major advantage over Frankfurt with the roles reversed for the second leg.
Especially if the game does end up going to extra-time where fatigue could literally decide the tie as we have seen so many times before in football.
West Ham can also take great heart from the fact they created 15 chances in the first leg against the Bundesliga outfit.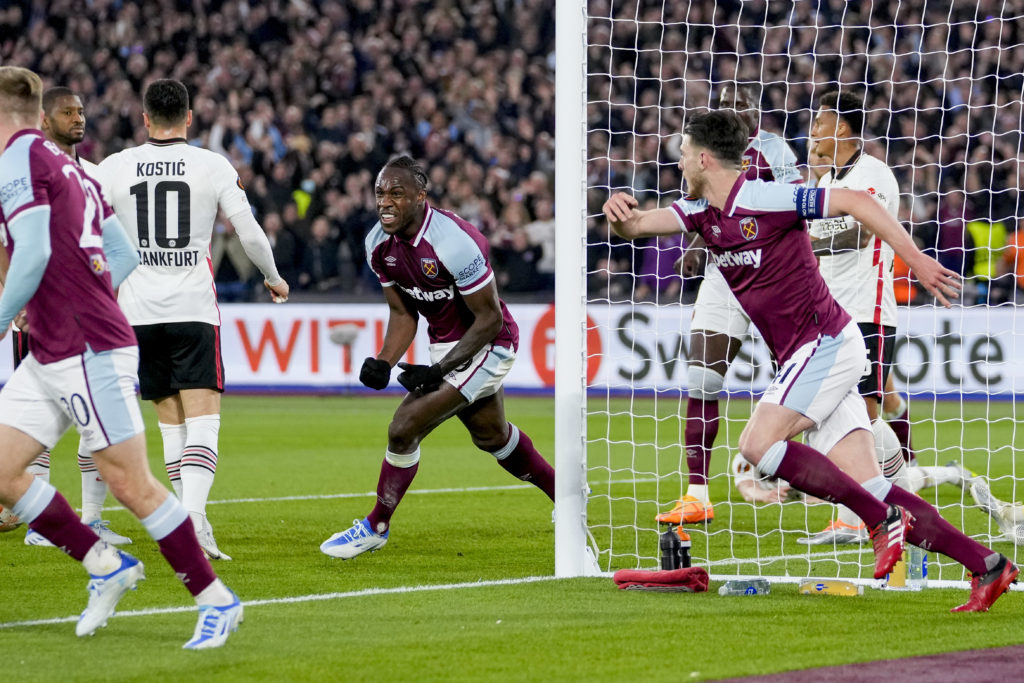 Moyes will take any encouragement he can get after some poor results and performances of late.
Indeed that's exactly what he did after the Arsenal loss having been much happier with how West Ham played on the ball.
The Arsenal game was quite passive throughout with no huge physical exertion from West Ham.
So let's hope we see the benefits come Thursday night and what is make or break for getting to that dream final.
MORE WEST HAM NEWS
Have something to tell us about this article?
Let us know