West Ham boss David Moyes has lifted the lid on his big fear ahead of the Europa League semi-final second leg in Frankfurt.
What is clear from the first leg of this last four clash is that West Ham and Eintracht Frankfurt appear pretty evenly matched.
The Germans are a slicker team in attack but can be got at defensively.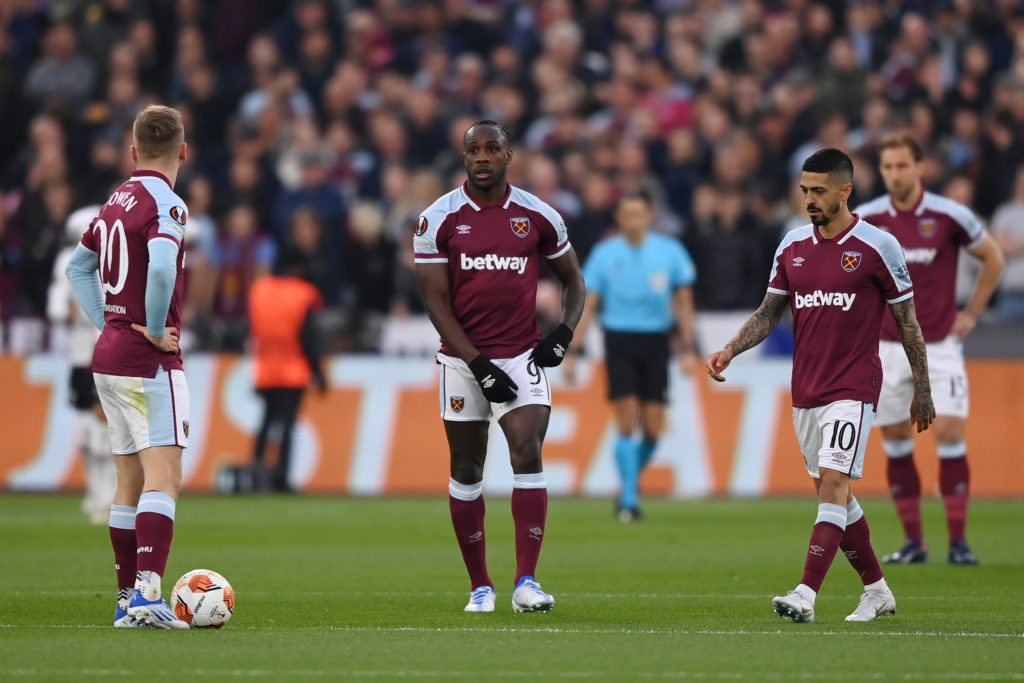 West Ham's players showed Frankfurt far too much respect. The Hammers have faced much better sides in the Premier League.
But Moyes's boys were played – and beaten – at their own game in the 2-1 defeat at the London Stadium.
Much of West Ham's success under Moyes has been built around a quick, counter-attacking style of play.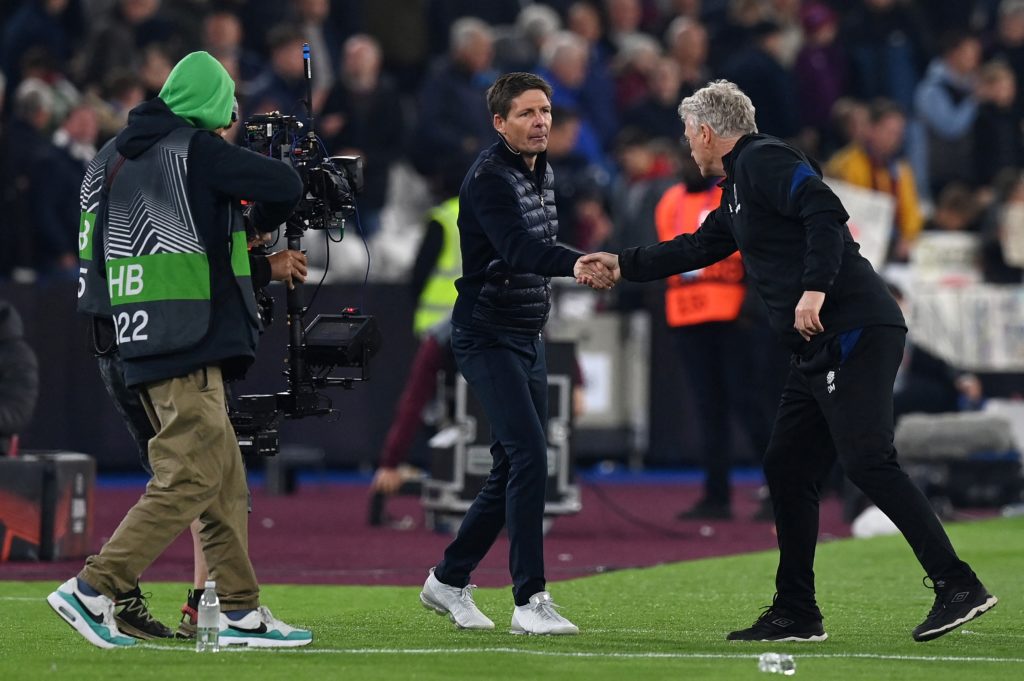 Moyes has admitted that West Ham have been less and less able to use that tactic as teams are sitting deeper against them as a result.
Frankfurt are also renowned for their counter attacking style – as West Ham found out to their cost last night.
And West Ham boss Moyes has lifted the lid on his big fear ahead of the second leg in Frankfurt (whufc.com).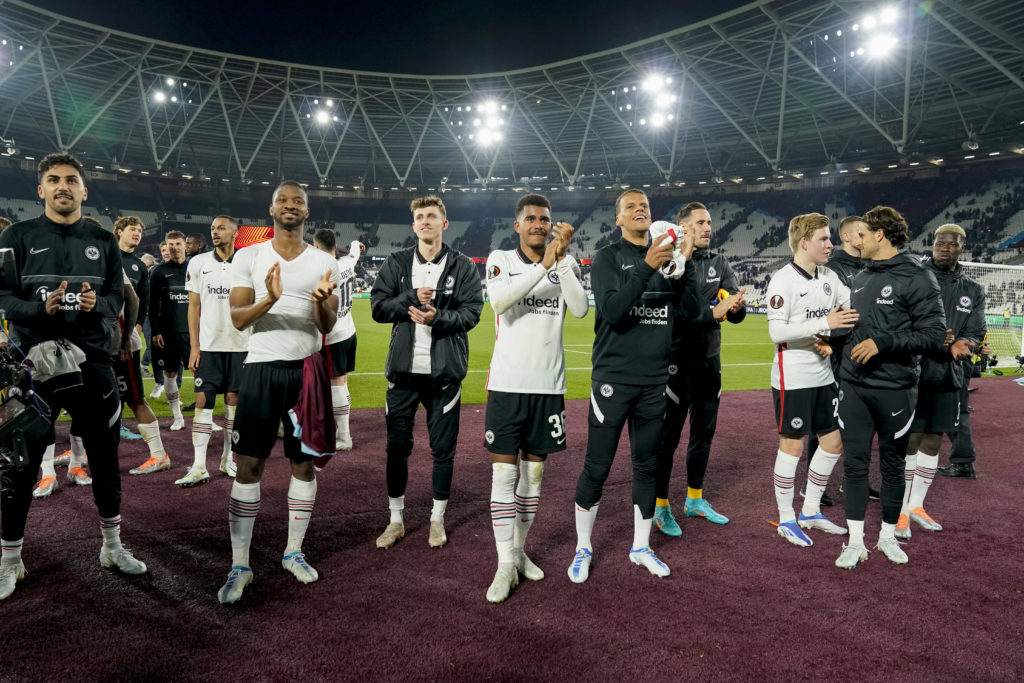 "We're only 2-1 down in a two-legged game, so we're still in it but we know we'll need to really up our levels and our standards to get through," Moyes told whufc.com after the game.
"We won't get loads of moments, you're trying to get into a final…
"We've done it (before – produced big performances away from home) and we'll have a go. But the big risk is that they're a big counter attacking side which will be a risk to us as well."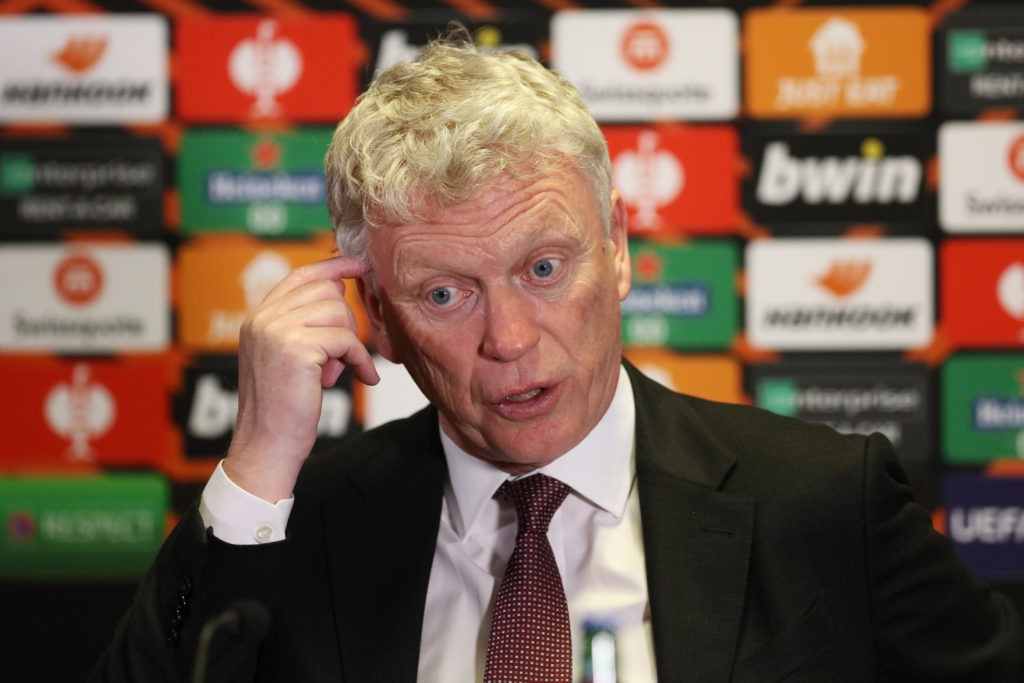 Moyes makes an honest and salient point.
The 2-1 defeat may not look too bad on paper. And indeed it isn't – one goal is all that is required to take the second leg into extra-time.
But West Ham cannot go to Germany and chase the game as it will leave holes which Frankfurt will expose them – as they have done in the Europa League knockouts with aplomb.
MORE WEST HAM NEWS
Have something to tell us about this article?
Let us know