A reporter has said David Moyes broke off an interview for a lengthy chat with a key West Ham man over a transfer.
Could there finally be some light at the end of this long, dark summer transfer window for West Ham?
Hammers fans are growing increasingly frustrated by the fact they are the only club in the Premier League yet to sign a player for their first team.
The new season gets underway at Bournemouth two weeks tomorrow for West Ham.
And given the team struggled for much of last season, the lack of signings is cause for concern among West Ham fans.
Especially given the departure of talisman and captain Declan Rice.
What has become abundantly clear since the arrival of highly-regarded technical director Tim Steidten at West Ham, is that he has a contrasting recruitment philosophy to manager David Moyes.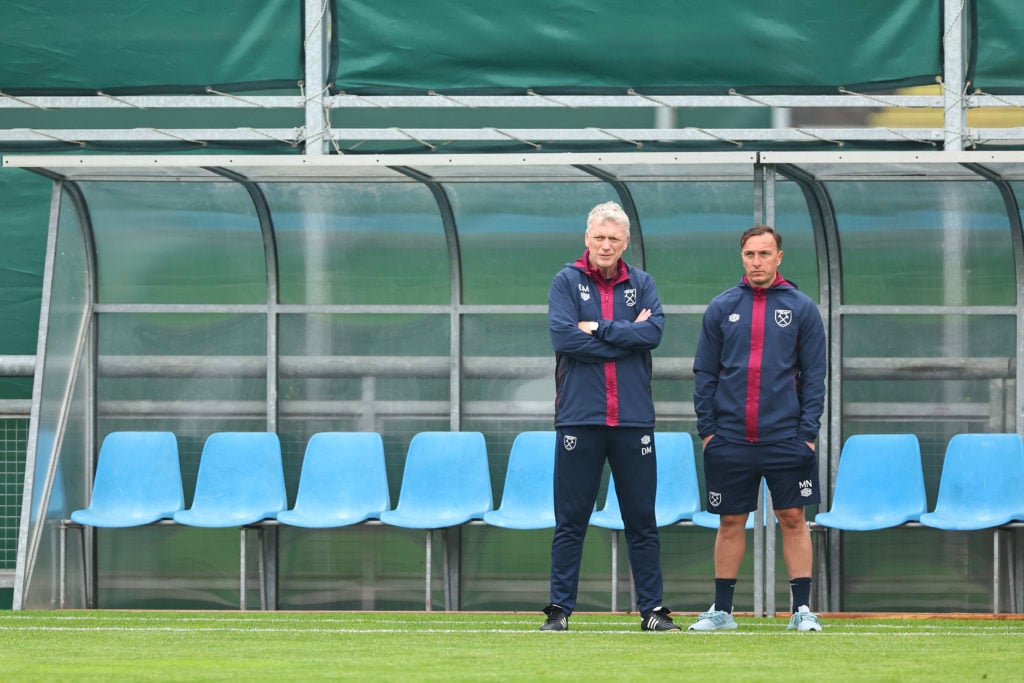 Reporter says David Moyes broke off interview for lengthy chat with key West Ham man over transfer
With a stark contrast in the profile of player being targeted by the pair, West Ham are at something of a transfer stand-off.
That much has been exclusively confirmed to Hammers News by a top club source who said Steidten is finding Moyes 'very hard work'.
Moyes himself has admitted it is all new this summer with new people. And he said he is still getting to know Steidten while talking up his close bond with sporting director Mark Noble.
The Scot delivered a transfer update yesterday in which he said the Hammers were 'out in the market' and being 'quite active'.
But there could be a development on the horizon after what a Sky Sports journalist witnessed when speaking to the West Ham manager.
Because the reporter said Moyes broke off the interview for a lengthy chat with key West Ham man over a transfer.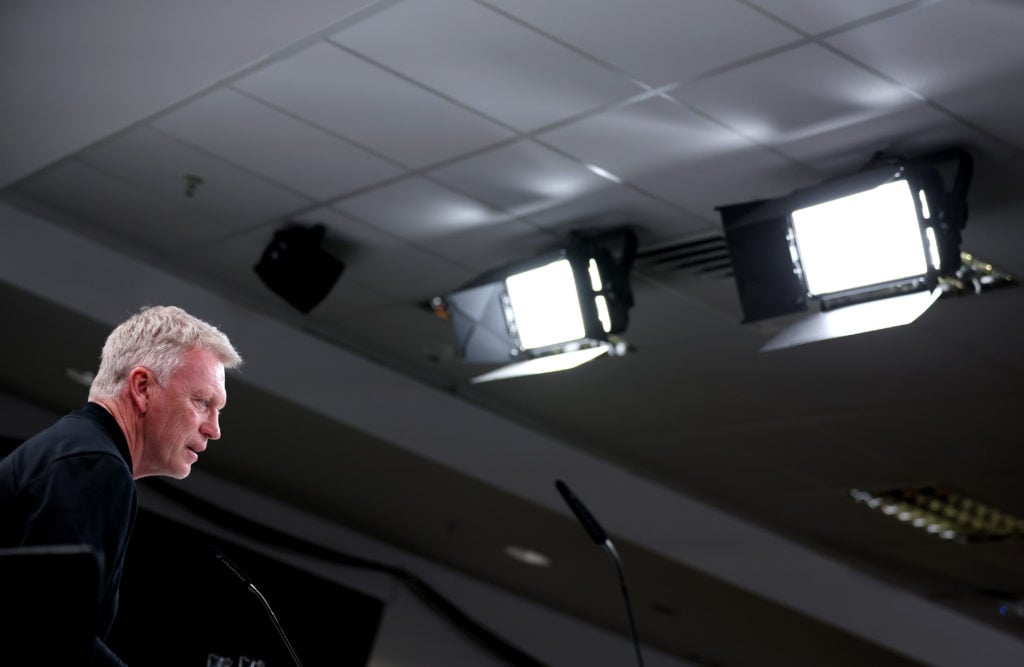 'There is a hint of the work happening behind the scenes…'
"The focus on transfers is unavoidable," Sky Sports reporter Nick Wright said after interviewing Moyes during a media day.
"West Ham received a British record £105m fee from Arsenal for their captain, Declan Rice, earlier this month. For all the media speculation, though, they are yet to secure any major additions.
"Those efforts are ongoing and there is a hint of the work happening behind the scenes as Moyes pauses for a lengthy chat with sporting director Mark Noble before joining us for this interview.
"Noble, another former West Ham captain, is still relatively new to the role having only started in January. The club's new technical director, Tim Steidten, is an even more recent appointment."
Speculation has suggested West Ham are now on the verge of completing a deal for Man City starlet Carlos Borges.
And talks are said to be ongoing for Southampton captain James Ward-Prowse.
READ ALSO
Related Topics
MORE WEST HAM STORIES