A new claim has emerged about Gianluca Scamacca from Italy as the striker divides opinion at West Ham amid an uncertain future.
It is fair to say Scamacca's debut season with West Ham has not worked out for him or the club thus far.
There was much excitement at West Ham after the signing of Italy striker Scamacca from Sassuolo for £35m in the summer.
David Moyes could not make it work with Sebastien Haller at West Ham. And Hammers fans had to wait 18 months for the Scot to sign a replacement for him.
Now many fear West Ham have a new Haller situation on their hands with Scamacca.
The 6ft 5in forward is highly rated in Italy, particularly by Azzurri boss Roberto Mancini. And West Ham genuinely beat several top Italian clubs and PSG to sign Scamacca in the summer.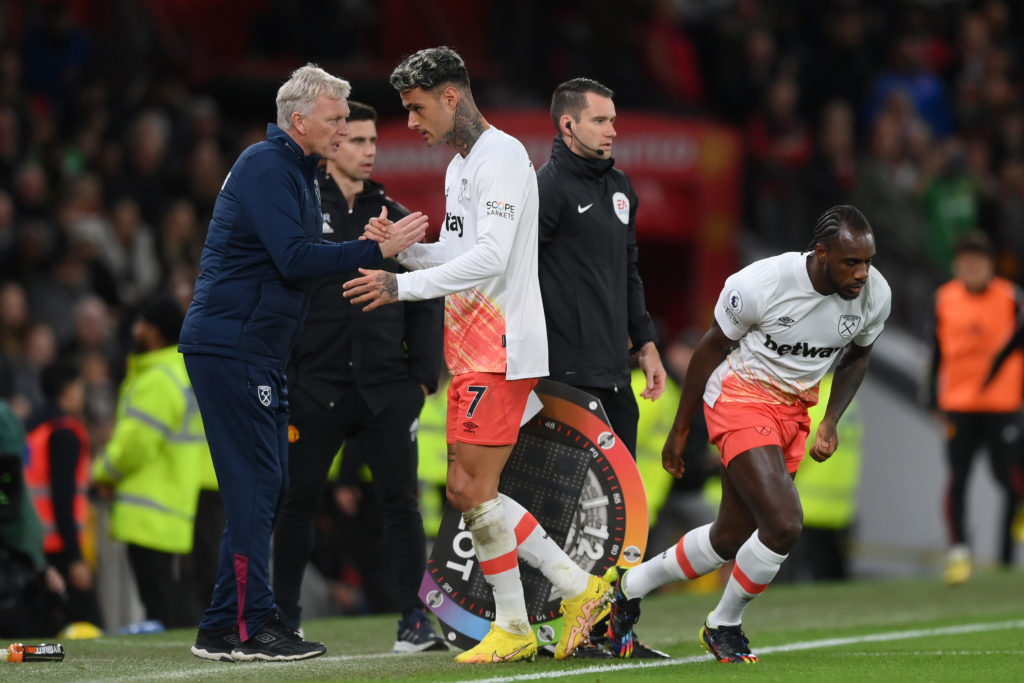 He has shown some glimpses of his class, quality and unerring finishing power at West Ham but was derailed by illness earlier this season.
Then just as he was getting up to speed after the World Cup break he was hit by a knee injury which kept him out of West Ham contention for two months.
Despite being available for the last couple of weeks, though, Scamacca has barely been used by Moyes.
Scamacca did not come on during the 4-0 defeat to Brighton and many assumed Moyes was holding him back to start in Europe against AEK Larnaca.
But he was named on the bench for that game too.
Unverified gossip has suggested Scamacca has had a fallout with Moyes behind the scenes.
Scamacca made headlines last week when he was dropped by the agency which brokered his move to West Ham.
We reported on Hammers News the real reason behind that split.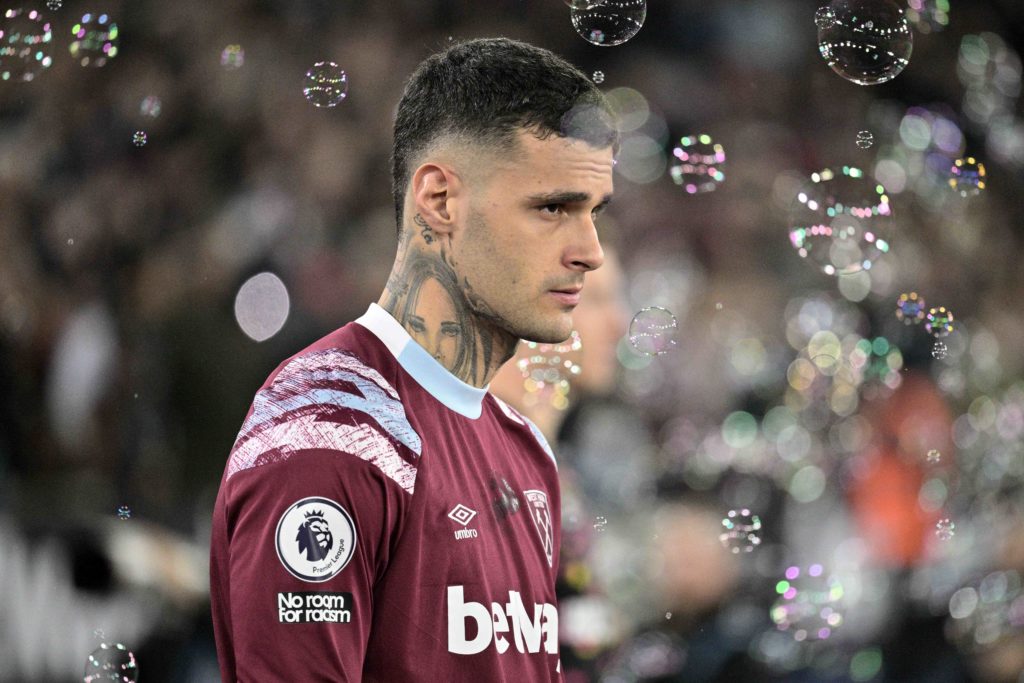 But that has not stopped speculation that the striker wants to leave the club in the summer.
Now a new claim has emerged about Scamacca from Italy as the striker divides opinion at West Ham.
AC Milan and Juventus have been linked with a summer move for Scamacca recently.
Now La Gazzetta Dello Sport claims Inter Milan are serious about signing him as their replacement for the ageing Edin Dzeko.
Many fans have blamed Moyes for his failure to get the best out of – or even use – Scamacca.
The manager must certainly take his share of the blame.
And while we all hope Scamacca's West Ham career will suddenly burst into life, he has started to divide opinion following his substitute appearance in Cyprus.
Before the game supporters flooded social media and forums blasting Moyes for leaving the 24-year-old on the bench again.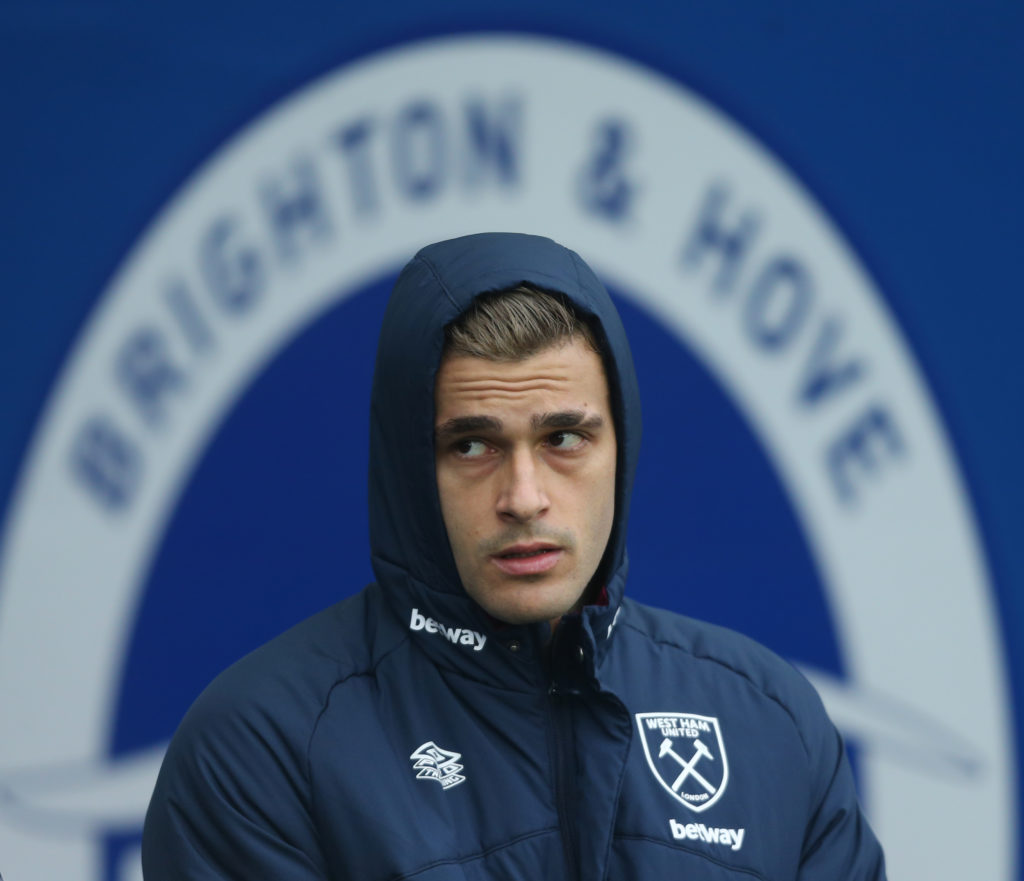 Scamacca looked extremely rusty when he came on, which is to be expected after two months out of action.
But many supporters were disappointed with what they felt was a lack of desire and effort from him – accusations that were levelled at the Italian earlier this season and Haller before him.
The problem is Scamacca is not that type of high pressing striker. Anyone who watched Italian football prior to his arrival at West Ham will have known that so Moyes would be well aware too.
Danny Ings and Michail Antonio now appear to be ahead of him in West Ham's pecking order.
That clearly was not the plan when West Ham spent £35m on him as their new first choice forward in the summer.
So, judging by the intense speculation from Italy of late, it seems we may be heading to an inevitable parting of the ways in the summer unless there is a dramatic change in the last couple of months of the season.
That would be such a shame because Scamacca has utter class. And he just needs a manager who can find a system to get the best out of him and supply him with the kind of service he needs.
MORE WEST HAM NEWS
Have something to tell us about this article?
Let us know