Czech billionaire co-owner Daniel Kretinsky is working on another big deal while West Ham endure a woeful transfer window.
West Ham fans do not hear much from or about 'secretive' co-owner Daniel Kretinsky.
But when they do, he's usually spending some serious money on investments.
Unlike West Ham right now with the club yet to make a single signing in the summer transfer window thus far.
Away from the transfer rumour mill, there has been consistent speculation surrounding a Hammers takeover and the future of the London Stadium over the last two years.
Czech billionaire Kretinsky has repeatedly been linked with an eventual full takeover of West Ham.
Kretinsky became West Ham's second biggest stakeholder behind David Sullivan when he purchased 27 per cent of the club in November 2021.
But a highly-placed West Ham board source recently denied that was a possibility anytime soon.
Last week Hammers News reported that the Hammers co-owner had teamed up with another money man to rescue French supermarket chain Casino in what's reported to be a £1bn deal.
Now Czech billionaire Kretinsky is working on another big deal while West Ham endure a woeful transfer window.
It is now two weeks until West Ham's season gets underway against Bournemouth.
David Moyes has lost captain and talisman Declan Rice, midfielder Manuel Lanzini and – according to reports breaking today striker Gianluca Scamacca. And coaches Paul Nevin and Mark Warburton have departed too.
But not one single player has arrived for the first team as yet.
Meanwhile Kretinsky is one of the last remaining bidders for German utility Steag.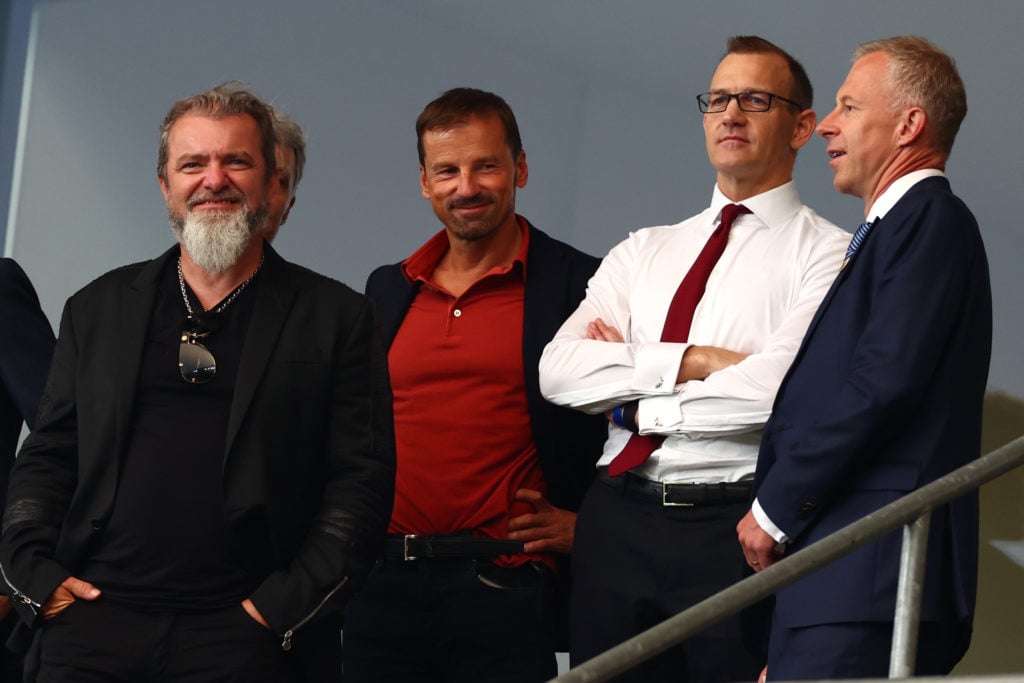 According to BNN Bloomberg, Kretinsky's energy holding company EPH is competing with Asterion to win over the eight west German municipalities that own Steag.
"Steag's shareholders aim to sign a deal with a winning bidder next month, according to the people, who asked not to be identified because the information is private," the report states.
"The Kretinsky-owned company already controls Leag, Germany's fifth-largest utility, which is gradually replacing its lignite-fired power plants with renewable production.
"Deliberations are ongoing, and there's no certainty they will lead to a transaction, the people said. Steag could also decide against a sale if final offers aren't high enough. Representatives for Asterion, EPH, EQT, KKR and Steag declined to comment."
It is the latest in a series of big money business moves by Kretinsky since he arrived at West Ham, which included buying a £37m castle near Paris.
Perhaps Kretinsky could send some of his vast wealth West Ham's way to actually meet the asking prices of players the club wants to sign.
Or else, one has to ask, what is the point of him being here?
READ ALSO
Related Topics
MORE WEST HAM STORIES