West Ham United have done something more than any other Premier League club in history.
The Premier League formed back in 1992. West Ham were not involved in the inaugural season but did get promoted the following year.
READ ALSO: £15 million problem: Four things we learned from West Ham vs Southampton borefest
Since then, we have suffered two relegations back down to the Championship. The Hammers fans certainly haven't had it easy have we!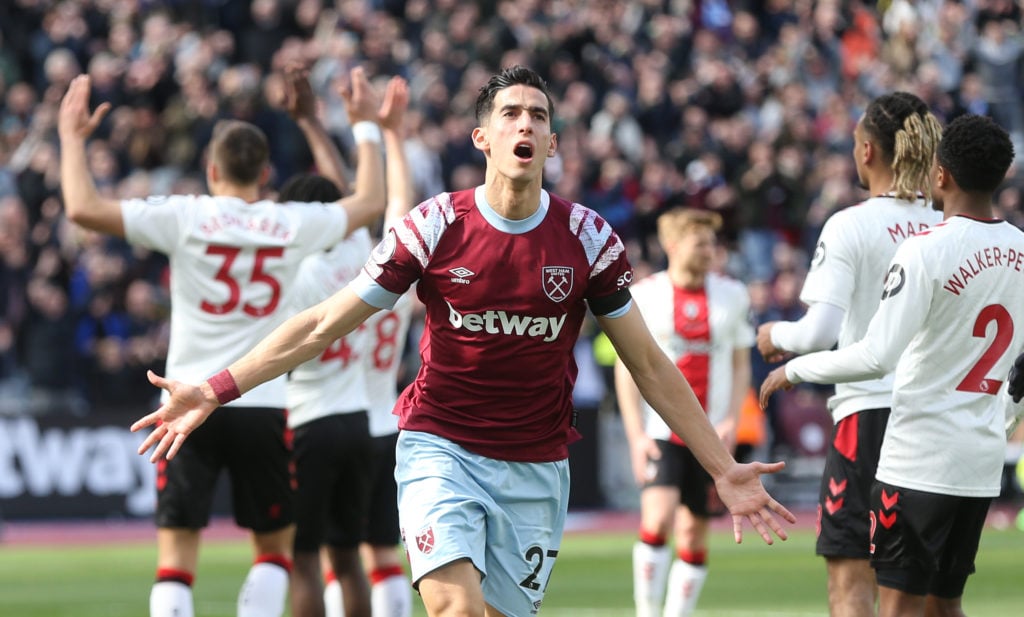 And the fact that we've spent three seasons out of the top flight makes the crazy West Ham stat all the more impressive in my opinion…
West Ham have done something more than any other Premier League club in history
The Hammers haven't had any kind of real success aside from he odd semi-final or final appearance in cup competitions over the past few decades.
There is a table that we are sitting pretty at the top of though.
Incredibly, West Ham have had 165 different goal-scorers since the Premier League began in 1992, after Nayef Aguerd got off the mark for the club yesterday.
That's according to Opta, who have highlighted how we currently sit above Tottenham in the all-time table for the amount of different goal-scorers:
That really is some feat from the Hammers.
I'm not necessarily saying that it's something to be proud of. It probably just means that we've had a higher turnover of players than any other club.
However, it is still a remarkable statistic considering the fact that West Ham have been outside the Premier League more than the four clubs below us on that list.
Nayef Aguerd probably won't score a more important goal for the Hammers than the one that he scored yesterday.
The Moroccan's strike was absolutely vital for West Ham, and helped us move out of the relegation zone.
In finding the back of the net, the Hammers' solidified our lead at the top of the 'most goal-scorers' table as well. We've got to win something haven't we!!
READ ALSO:
David Moyes has just said what we're all thinking about Danny Ings
No more excuses, David Moyes has to make Tomas Soucek call for the benefit of the West Ham team
David Moyes made truly mind-boggling claim to reporters just before West Ham vs Southampton game
Related Topics
MORE WEST HAM STORIES