Manuel Lanzini has sent a very clear message to David Moyes about his West Ham United teammate Gianluca Scamacca.
The 24-year-old striker was handed his first start since the start of January for West Ham against AEK Larnaca last night.
READ ALSO: 44th minute incident highlights worrying lack of killer instinct at West Ham
Scamacca scored a much-needed goal that would have done him the world of good confidence wise.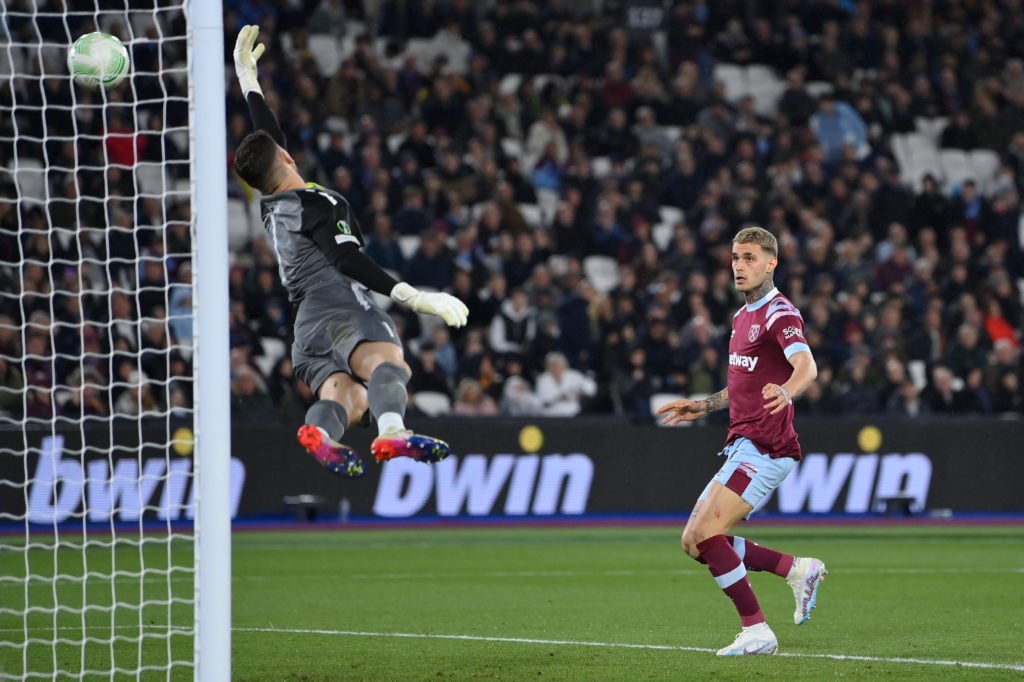 David Moyes openly admitted recently that the Italian forward needs to do more in training and during games.
That wouldn't have been easy for Scamacca to hear, but he responded in the perfect way last night. And Lanzini made it very clear how he feels about the ex-Sassuolo ace…
Manuel Lanzini sends a clear message to David Moyes about Gianluca Scamacca
The Argentine made his feeling on his teammate very clear when speaking to reporters last night, as quoted by Irish News.
Lanzini said: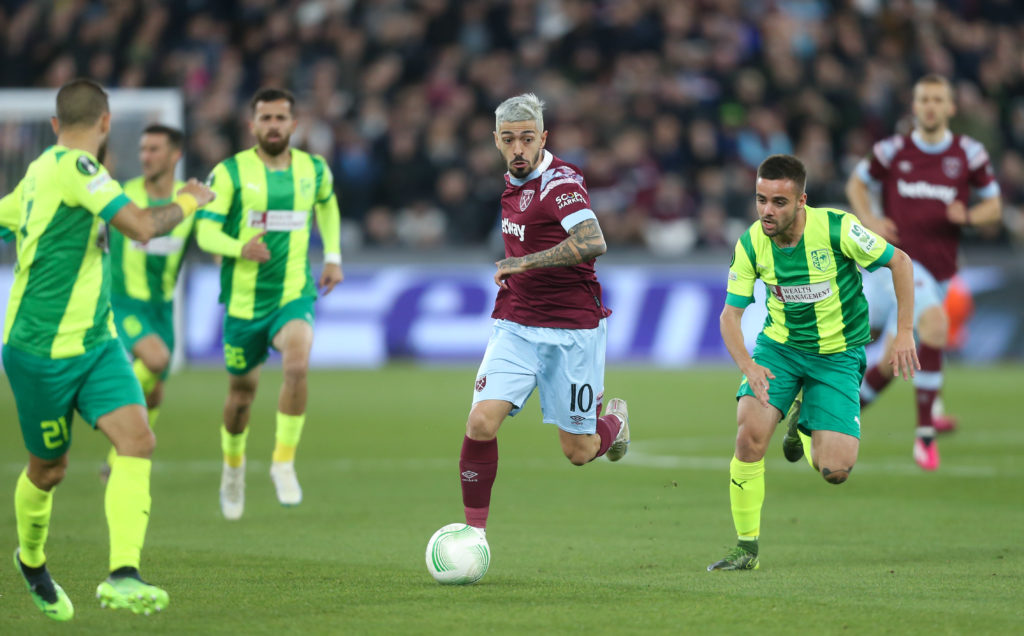 "I am happy for him and he is a great player and a great person, and he works very hard. This is good for him because of his confidence and I hope he continue to score goals. Every player is different. I think when Gianluca started he did very well. He scored a lot of goals in the Conference League and the Premier League. Then he had an injury, but every player is different. I hope he continues to work hard and score goals for his confidence, as for us it is good."
Lanzini has made it very clear indeed just how highly he rates his Hammers teammate and how hard the 6ft 5in striker works.
In stark contrast, David Moyes clearly hasn't been too impressed with Gianluca Scamacca recently.
I really hope that the Scot uses the Italian striker consistently between now and the end of the season for the Hammers.
An on-form Scamacca could be the difference between us staying up and getting relegated.
READ ALSO:
Moyes shares specific reason why Mubama does not train regularly with the first-team
£30m man on fire, 23yo shouldn't get new deal; 4 things we learned as West Ham reach QF's
Moyes' U-21 starlet comments suggest 57-cap international could leave West Ham
Have something to tell us about this article?
Let us know