David Moyes unbelievably chose to criticise Said Benrahma rather than praise him after West Ham beat AZ Alkmaar last night.
Said Benrahma got West Ham back into the game against AZ Alkmaar with a superb penalty midway through the second-half last night.
READ ALSO: Tim Sherwood tips 45-year-old Premier League boss to become West Ham manager when David Moyes is sacked
The Hammers won the game 2-1 in the end and we're in a strong position to qualify for the Europa Conference League final – thanks in no small part to the 27-year-old Algerian's superb display last night.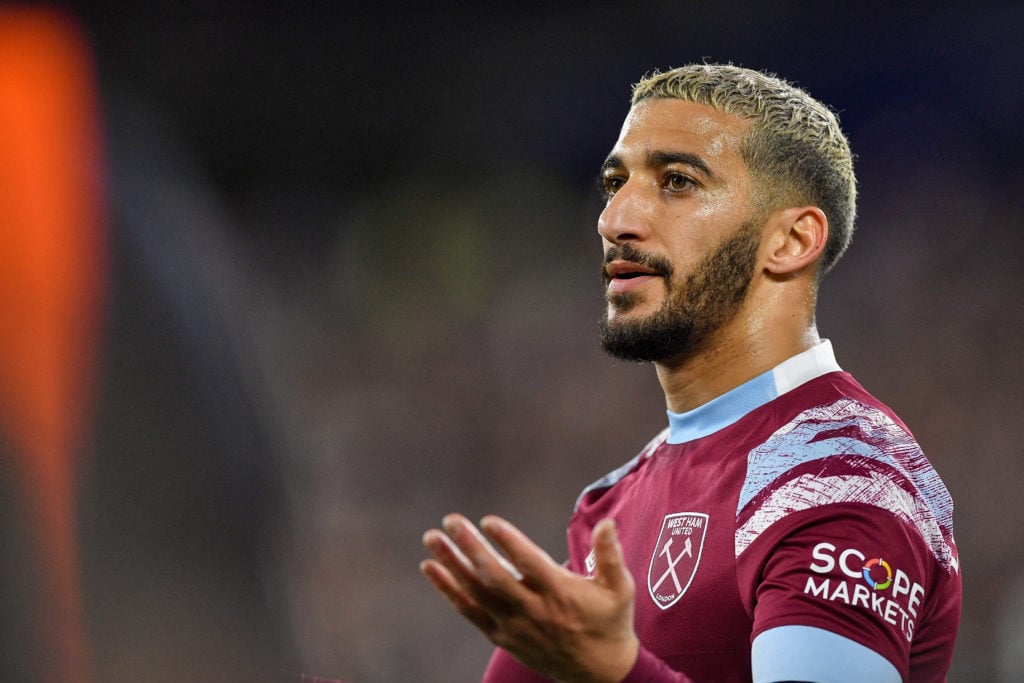 Carlton Cole absolute raved about the ex-Brentford ace last night, and described his performance as 'unreal'.
David Moyes has historically found it very hard to praise Benrahma. It's clear that he has never been a huge fan of Benny, for some strange reason. And despite the odd bit of praise for him here and there recently, the Scot let the mask slip again last night…
David Moyes criticises Said Benrahma after West Ham vs AZ Alkmaar
The Hammers winger was unbelievable against the Dutch outfit last night in my opinion.
However, when asked by reporters if he was impressed by Benrahma holding his nerve from the spot, Moyes chose to criticise him for something he did after scoring the penalty, as quoted by Football.London: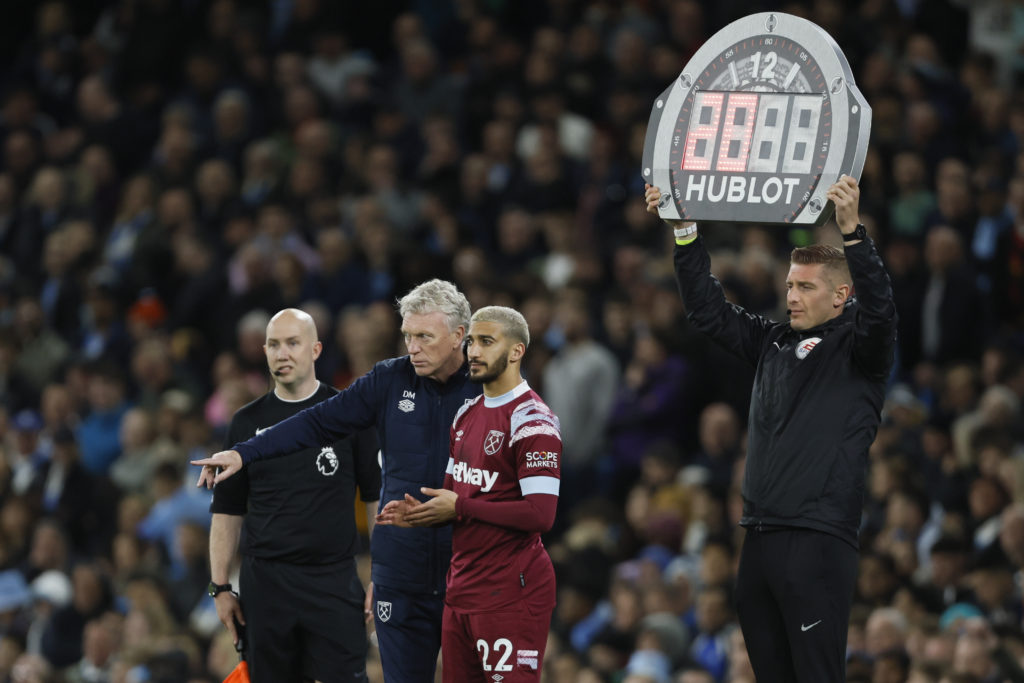 "I couldn't actually understand why they took so long on the decision, because I thought the referee have given it and I didn't have a chance to see it. I thought he was maybe looking to see if it was a yellow or a red card, I thought that might have been what they were waiting on. I really have no idea what the delay was on. He held his nerve, finished the penalty off, but he had a great chance to finish another one off later on, which was much easier."
I actually find that baffling from Moyes, I really do.
Said Benrahma was the best player on the pitch for West Ham against AZ Alkmaar, by a long, long way as well.
I get that not all players are the same. Some need an arm around them whilst others need a kick up the backside. The problem with Moyes's treatment of Benrahma is that it doesn't actually seem to work – it just sends the Algerian more into his shell.
Those comments from the Hammers boss just aren't acceptable in my opinion. Benrahma deserves all the praise in the world from last night.
READ ALSO:
'Unreal': Carlton Cole blown away by one West Ham player's performance vs AZ Alkmaar
Report: West Ham want to sign another Brazilian with 'outstanding' 21-year-old on David Moyes summer radar
Report: West Ham eyeing up what would be two hugely exciting summer signings
Related Topics
MORE WEST HAM STORIES