David Moyes delivered somewhat of a surprise Nayef Aguerd verdict after West Ham United lost to Manchester United last night.
West Ham lost 3-1 to Manchester United in the end, and exited the FA Cup at the fifth round stage.
READ ALSO: The one word Moyes was heard screaming on touchline during Man United vs West Ham
That's a big blow for us as far as I'm concerned. Despite our struggles in the Premier League, we haven't won a trophy since 1980!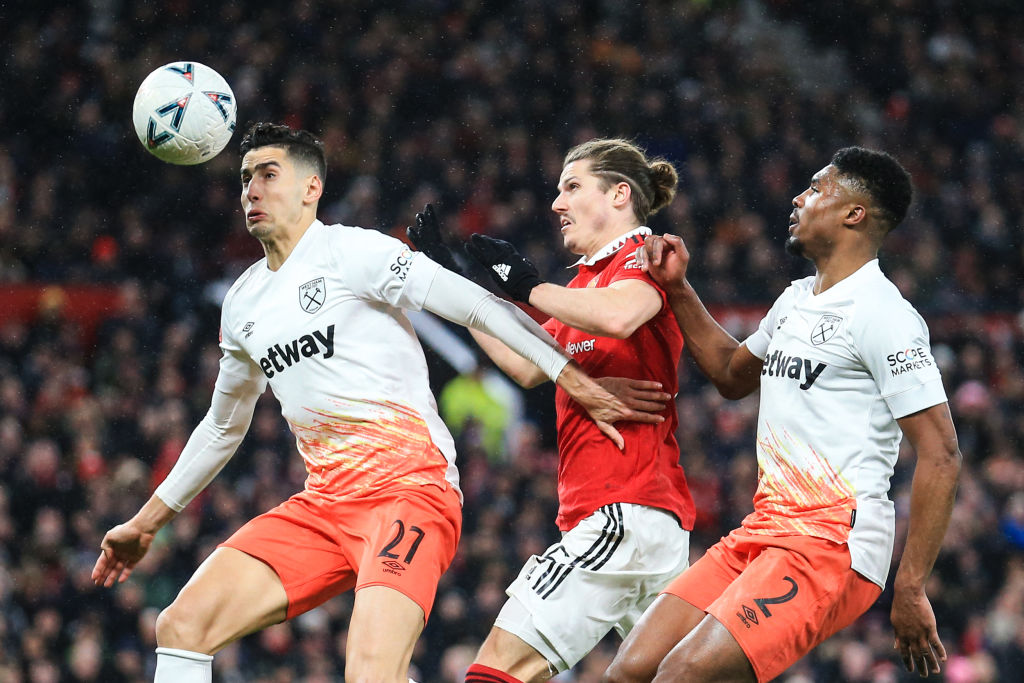 And that's something that surely has to change soon…surely! There always the Conference League…
Back to last night though, and there were some really good performances from certain players, but some really poor ones from others as well.
One of the poorer performers for the Hammers was Nayef Aguerd. The 26-year-old has been sensational for us since returning from injury.
And the £30 million that Moyes paid to sign him in the summer (Sky Sports) now seems like an absolute bargain. However, the Moroccan had an absolute stinker last night, there's no getting away from it…
David Moyes makes Nayef Aguerd admission
The Scot discussed the Moroccan's display against Manchester United during his post-match press conference last night.
And Moyes suggested that Aguerd maybe isn't quite up to pace with the English game at the moment, as quoted by Football.London: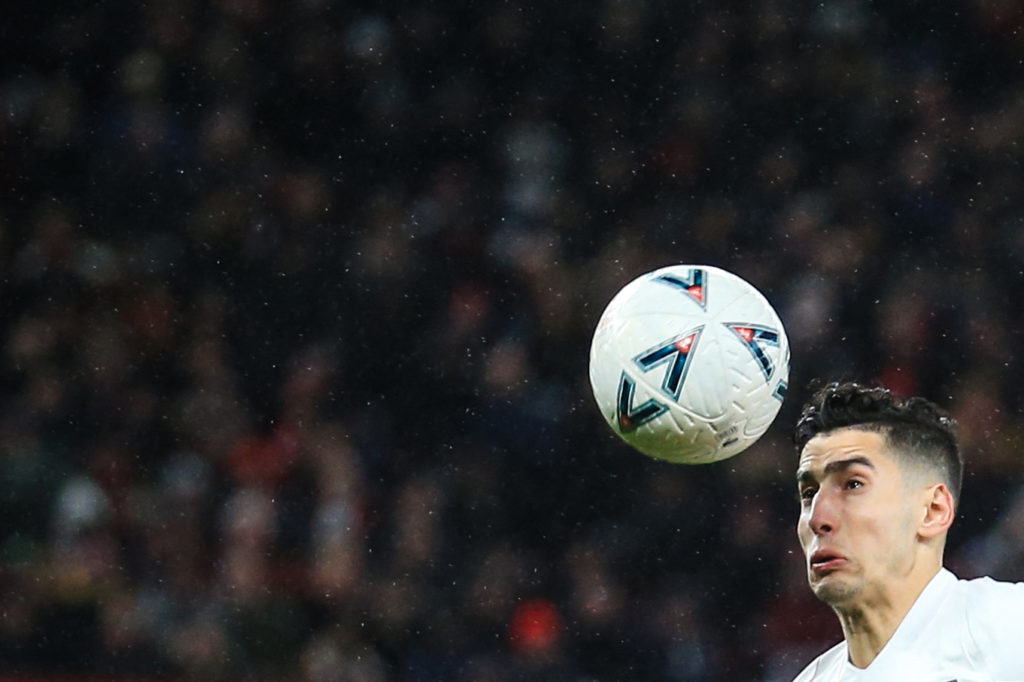 "I've sort of said it to my local boys, it is going to take him a bit of time to settle in to the Premier League and it is moments like that when you see level of the game, the intensity, how tough [it is] and how much pressure you are put under by good players and good teams in the Premier League. They are the sort of things I have been alluding to without saying it directly, which I think Nayef will have to get used to. Yes, no doubt. I think it is a journey for him. I think if we got him right at the start of the season, I think by this time he would have been through this period but it was always going to be a little bit of a settling in period."
I don't necessarily agree with Moyes here. I just feel like Aguerd had a bad day, end of story.
The Moroccan has played more than enough games now in England, 14 in fact. I think Aguerd is more than up to speed with the pace and intensity of the English game.
He is absolutely rapid and has a great understanding of how the game is played as well as really impressive awareness.
David Moyes was a bit harsh on Nayef Aguerd with his comments last night in my opinion. I have no doubts in my mind that the Moroccan will go on to be an absolute star with West Ham in England.
READ ALSO:
Shock Paqueta report emerges just six months into West Ham career
Report: West Ham have just submitted £36m bid for 'world-class' 28-year-old via his agent
Shock report: West Ham could bring £1.7m ex-Chelsea striker back to the Premier League
Related Topics
Have something to tell us about this article?
Let us know