Tomas Soucek looks back to somewhere near his best after David Moyes bowed down to pressure from the West Ham United fans.
Signed on a permanent £18 million deal in the summer of 2020 (WHUFC.com), Soucek enjoyed an incredible first year and a half at the London Stadium.
READ ALSO: Report: West Ham want to sign £25m crazy talent to replace 'incredible' player Moyes sold
However, the 28-year-old West Ham ace's form fell off the face of a cliff last season, thanks in no small part to Moyes swapping his favoured role around with Declan Rice.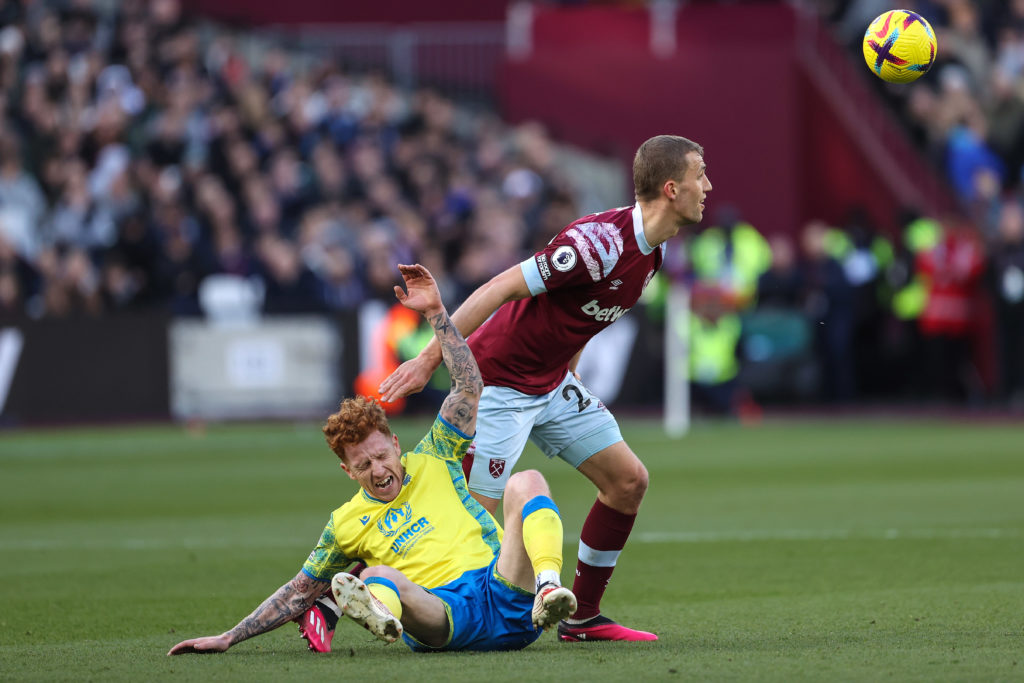 The Czech Republic international's worst attribute is his passing and lack of composure in possession. Meanwhile, his strengths are getting into the opposition's box and timing his runs in between their midfield and back line to influence proceedings in the final third.
So it's little wonder he has struggled when playing as a deep-lying midfielder for the Hammers. Meanwhile, Rice doesn't produce enough goals or assists to justify that more advanced role and by playing him further up the pitch, his best qualities are actually rendered null and void.
The experiment from Moyes quite simply didn't work. It's just a shame he didn't take ownership of that fact sooner.
However, Soucek has been deployed as a more advanced midfielder for our last two games against Tottenham and Nottingham Forest respectively. And what a sharp upturn in form it has produced for him…
David Moyes bows to Tomas Soucek fan pressure
Moyes is as stubborn as they come. For him to change anything that he has implemented at the club means admitting that he was wrong in the first place.
The fans have been calling for Soucek and Rice to revert to their more natural roles for over a year now. And it took Moyes up until last weekend before he actually changed things back to the way they were, you know…when we were relatively successful.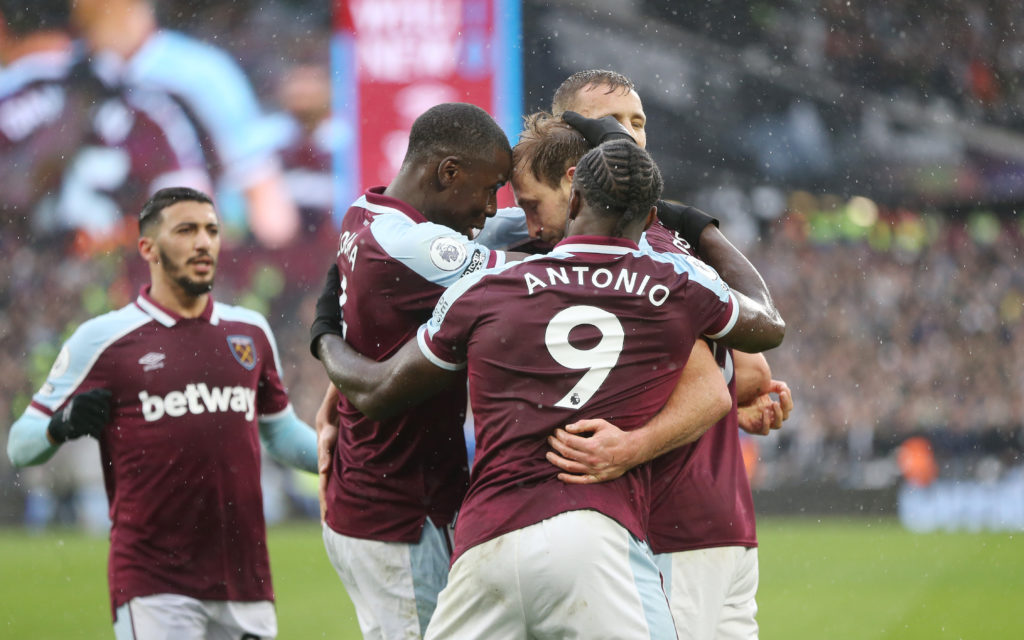 It really is quite remarkable that it took him this long. Soucek has looked like a different player over the past two games and much more like his old self.
The Czech Republic international always works his socks off and is incredibly strong in the air, but he does his best work in and around the opposition's 18-yard box.
If West Ham are to enjoy a successful second half to the season, David Moyes needs to stick with Tomas Soucek in that more advanced role, just in front of Rice and Lucas Paqueta.
The former Slavia Prague ace could be a vital player for the Hammers over the next few months. It really feels like such a waste that Moyes's stubbornness has held him back over the past year or so. At least he finally bowed down to fan pressure though. That is a clear sign that he might just be changing in his later years.
READ ALSO:
Hammers fans will absolutely love what Burnley supporters did at Millwall on Tuesday
Rafa Benitez breaks silence amidst claim that he could take West Ham job
Report: West Ham could sign 23-year-old club captain to replace Rice for just £17.6 million
Related Topics
Have something to tell us about this article?
Let us know