West Ham United target Luiz Felipe was sent off for Real Betis during their friendly clash with Burnley last night.
Luiz Felipe – a player who has been heavily linked with a £17 million move to West Ham this summer – was handed his marching orders for head-butting Burnley man Jóhann Berg Guðmundsson.
READ ASLO: West Ham have just made an £8.2 million bid for 23-year-old right-back
West Ham manager David Moyes needs to sign a new centre-back in the summer transfer window.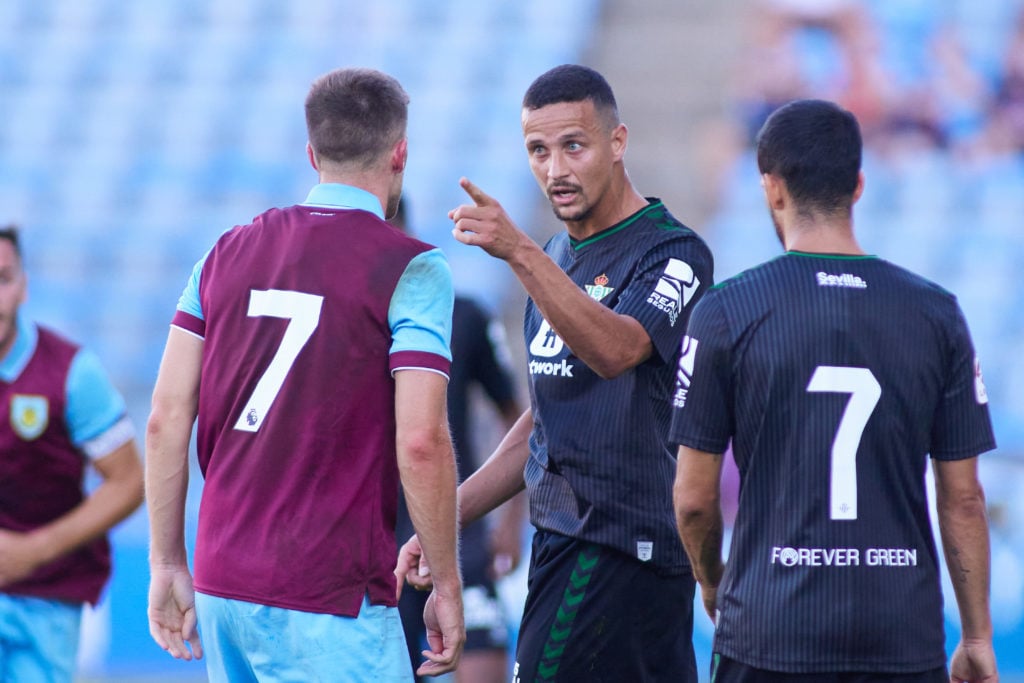 And Felipe, 26, seems to be a man who is one of the Hammers manager's priority targets.
However, there will undoubtedly be concerns about the Italy international's disciplinary problems…
West Ham target Luiz Felipe sent off during pre-season friendly vs Burnley after nasty head-butt
The 26-year-old centre-back head-butted Burnley's Jóhann Berg Guðmundsson before grabbing his throat.
He was sent off for his actions – understandably so. What on earth was he doing that for in a friendly?
However, that type of behaviour is nothing new for Felipe. He had the worst disciplinary record in La Liga last season, with three reds cards to his name.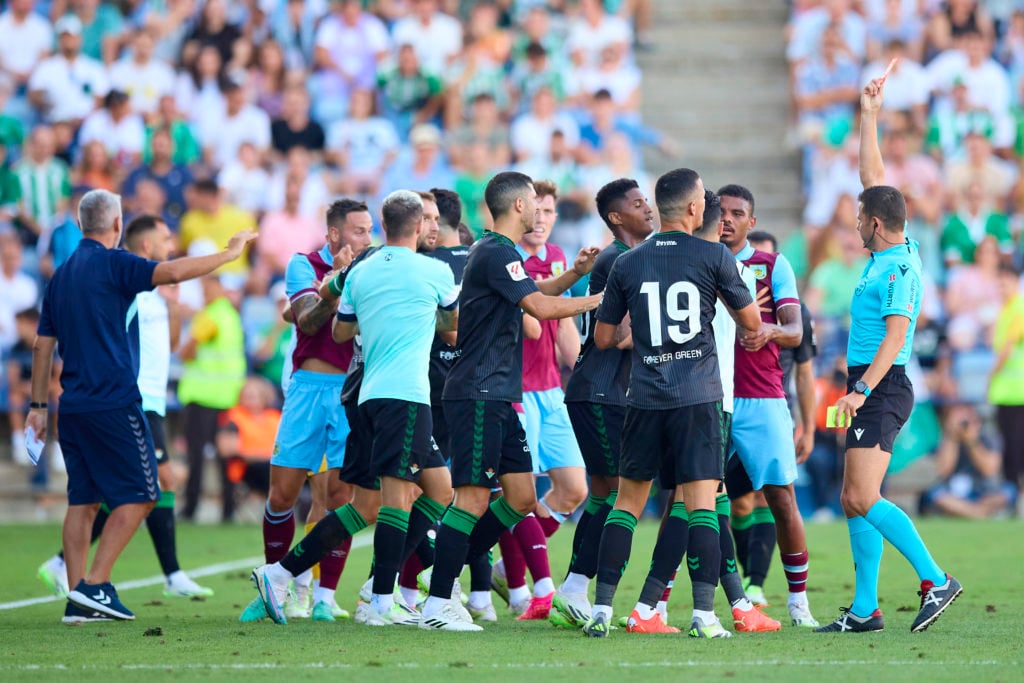 If Felipe Luiz doesn't have the discipline to refrain from doing things like he did last night in a friendly game, should West Ham really be pursuing a deal for him?
I don't think we should. There are plenty of better players out there – ones with cooler heads as well!
Moyes definitely needs to sign a top-class central defender this summer, there's no doubting that.
However, I can't help but feel like there are a lot better options out there for us than the Real Betis centre-back. Time to move on to other targets after his embarrassing showing last night.
READ ALSO:
Shock Tim Steidten claim emerges just one month into West Ham job
57-capped England international to West Ham is still on but there's one very big problem
Jacob Steinberg: West Ham are working on a deal to sign 21-year-old PL star
Related Topics
MORE WEST HAM STORIES