West Ham manager David Moyes should try and sell Tomas Soucek in the summer transfer window.
Now, I understand that sounds like an incredibly bold take. But the 26-year-old has regressed so much this season that giving him a new contract would be a financially irresponsible decision.
Before I make my case, it must be said that Soucek has been played in an entirely different role by Moyes this season, in order to accommodate Declan Rice.
The 23-year-old has transformed into an all-action, box-to-box midfielder and as a result, Soucek has been asked to play in the holding central midfield role, thus rendering him entirely ineffective.
The Czech Republic international is at his best when arriving late in the box, playing just off the front-man. He did this last season and scored 10 Premier League goals as a result.
If Moyes chooses to persist with Soucek as a defensive midfielder, then he has absolutely no business in the West Ham starting XI. And the Scot has a very big call to make on big Tomas in the summer.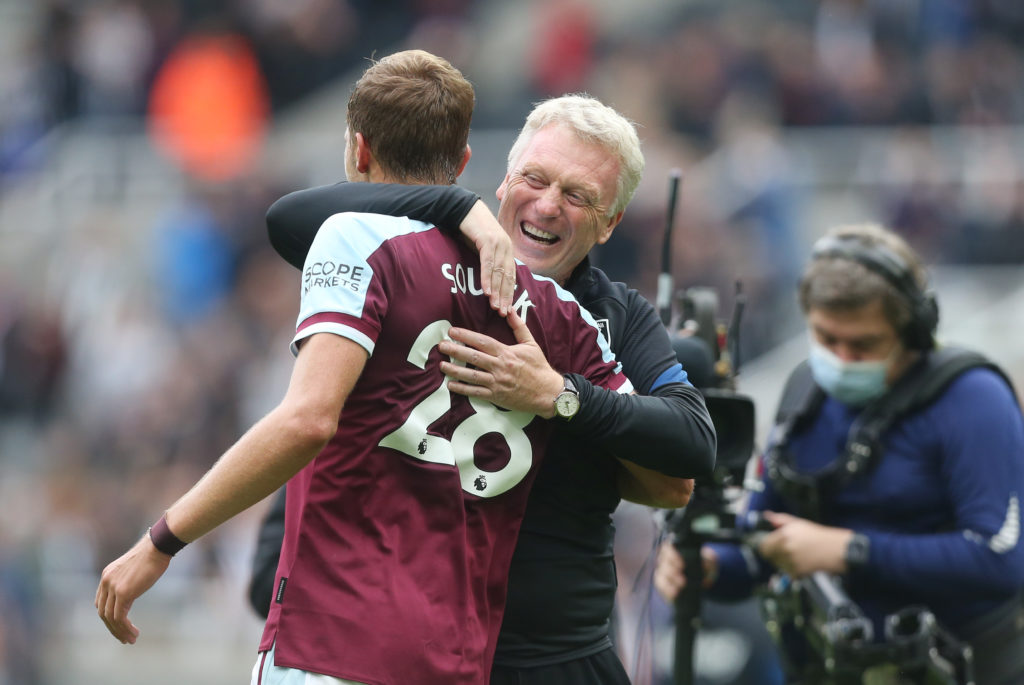 David Moyes should sell Tomas Soucek
The 26-year-old has been a completely ineffective cog in the West Ham machine this season.
He is terrible when in possession of the football and possesses zero technical ability.
Yes he runs around a lot and wins his fair share of aerial battles, but that's about it.
Soucek slows us down so much in the middle of the park during transitions. He never receives the ball on the half turn and his body shape is completely closed off, meaning that he has to pass either backwards or sideways near enough every time he is passed to.
Soucek is out of contract at the London Stadium in the summer of 2024. He is currently in discussions with West Ham regarding a potential new deal and is allegedly demanding a huge pay rise to align himself with the club's top earners.
That's according to transfer insider Dean Jones who claims that the Czech Republic international is asking for in excess of £120k-a-week.
Seriously…what planet is he on? Soucek has been horrendous this season, albeit because he is playing in a new unfamiliar role.
The point is that Moyes is choosing to play him there and as a result he has offered absolutely nothing.
If Soucek was 5ft 8in tall, he definitely wouldn't be playing at the very highest level. It is so hard to criticise him considering just how much effort he puts in for this football club.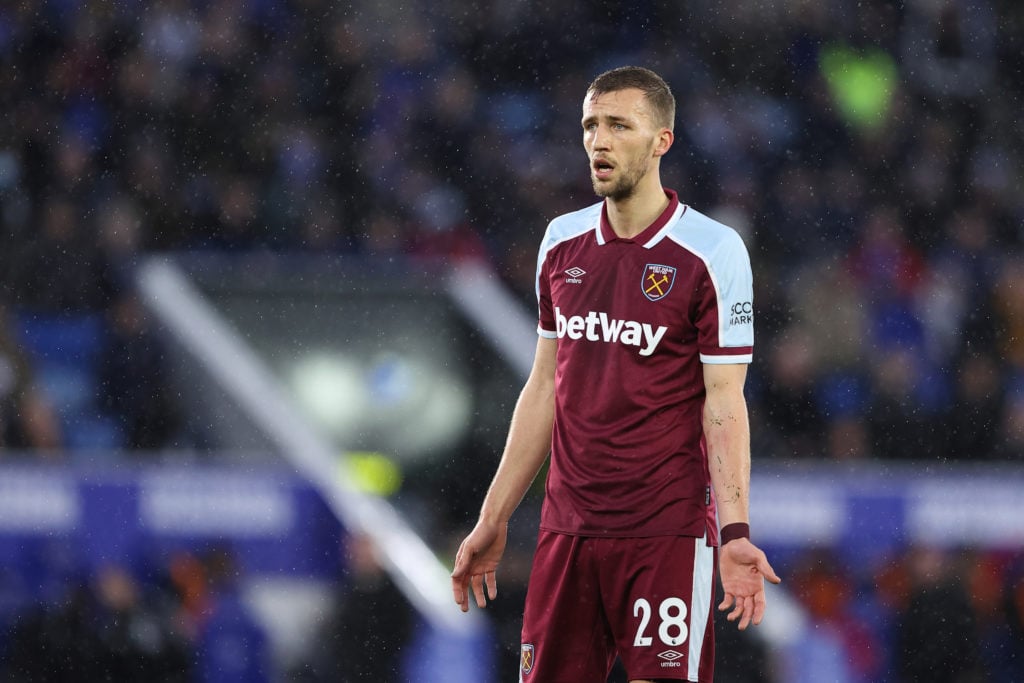 There is no room for sentiment at the very highest level of the game though.
Soucek has been poor for a long time now and West Ham should sell him in the summer rather than offer him a shiny new contract. That's if we want to make genuine progress as a football club over the next few years of course.
Signed for €21 million (£17.6 million) in July 2020 (WHUFC.com), he instantly became a fan favourite at the London Stadium.
His die-for-the-cause attitude instantly endeared himself to the working class East End people. We loved the way he went about his business and his regular goalscoring was key to our sixth placed finish in the Premier League table last season.
The 26-year-old's relationship with the West Ham fans seems to have worsened this season, however. Soucek needs to be dropped first and foremost. And then Moyes needs to make a ruthless call on his West Ham future in the summer.
That may be hard to hear, but it would be the right decision from a footballing perspective.
Read also:
West Ham fans will absolutely love Chelsea boo-boo as Club World Cup picture emerges
Insider: West Ham likely to sign 'brilliant' 24-year-old from London club in the summer
Report: West Ham eyeing shock summer move to sign £32 million Premier League star
Report: £40 million ace will leave West Ham if new contract doesn't meet his demands
Related Topics
Have something to tell us about this article?
Let us know