Said Benrahma put in another horrendous performance for West Ham today and David Moyes hauled him off after 72 minutes.
The 26-year-old arrived at the London Stadium on loan from Brentford in October 2020.
He ended up joining on a permanent £25 million deal in January, having spent the previous three months at the London Stadium on a £4 million loan deal (Eurosport).
Despite the odd glimpses of magic last season, Benrahma disappointed on the whole.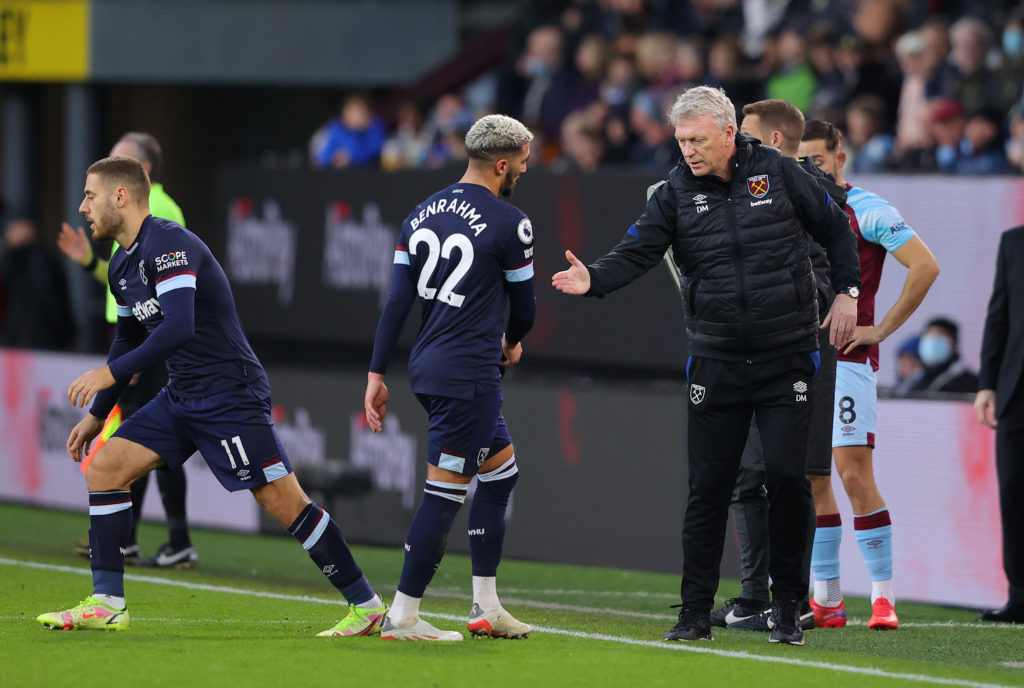 And despite making an impressive start to the 2021/22 campaign, his form has once again falling off the face of a cliff.
Benrahma has been subbed off more times than any other player in the Premier League this season. Moyes has hauled the former Brentford man off the pitch 18 times:
That's an awful lot of times Moyes has chosen to bring him off. Perhaps sometimes rightly so and perhaps sometimes it has been the wrong decision.
Does David Moyes have a Said Benrahma agenda or is the winger not good enough?
It's probably a bit of both.
Moyes began his agenda against Benny more or less as soon as he arrived at the London Stadium from Brentford.
The 26-year-old made his first start for the Hammers against Leeds way back in December 2020. He was absolutely electric in that game. The Algeria international constantly showed for the ball and produced numerous bits of magic.
Benrahma played with somewhat of a free role and floated from the left flank, into the number 10 position and even played deeper at times in order to pick up the ball.
That performance was a far cry from what we see from Benny now. He is stuck out on the left-hand flank and often just passes the ball backwards when he receives it.
David Moyes has chosen to criticise Benrahma regularly after games, highlighting his apparently poor decision making and ball retention, as covered right here on Hammers News.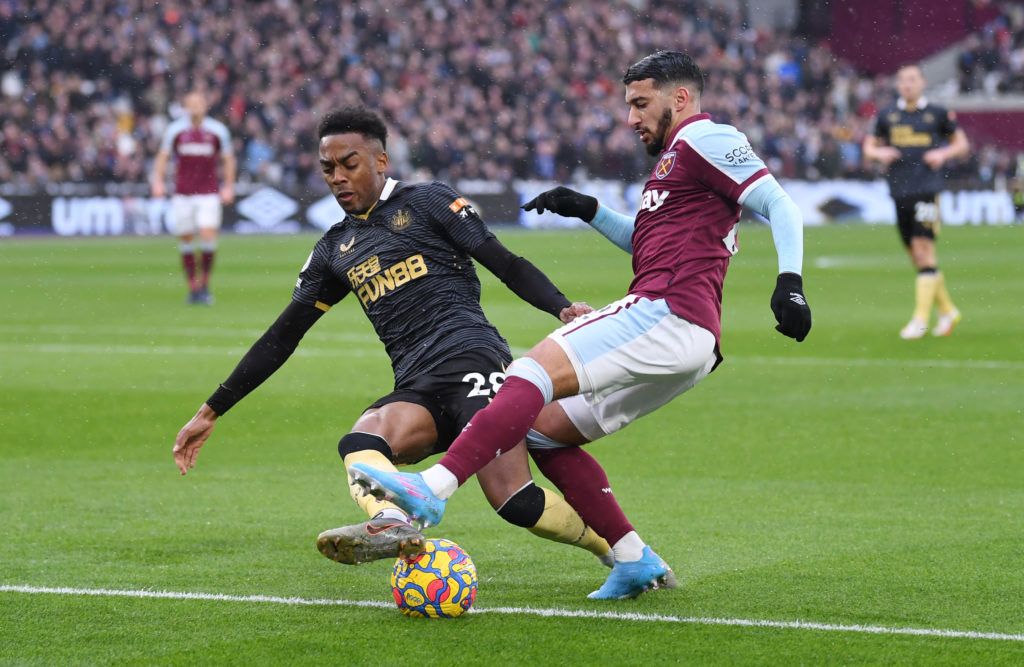 He seems to be scared of giving the ball away every time he's in possession. That is the absolute worst thing for a mercurial play-maker who is expected to make things happen.
A lot of things that Kevin De Bruyne tries don't come off due to the fact that he attempts incredibly risky passes and often opts to shoot from distance. But when the Belgian does get it right it is truly sensational to watch.
Bruno Fernandes is the same.
Moyes's agenda against the tricky attacker has been ever present. In my opinion, Benrahma was a Sullivan signing. Moyes's didn't like that and his treatment of the Algerian hasn't been fair.
On the flip side, Benrahma quite simply needs to do a lot more. He should be taking games by the scruff of the neck. If Moyes isn't going to allow him to produce his magic though, there is only so much that he can do.
Perhaps the 26-year-old needs to start taking more responsibility himself when playing. He needs to take players on more, go for goal more, generally just play with more drive and intent. And if it doesn't come off, Moyes will drag him off anyway!
Moyes and Benrahma certainly aren't a match made in heaven. And it would be no surprise to see the Algerian moved on somewhere else in the summer. He will undoubtedly flourish under a manager who puts more emphasis on creative freedom than running around and defensive responsibility.
Read also:
West Ham fans will absolutely love Chelsea boo-boo as Club World Cup picture emerges
Insider: West Ham likely to sign 'brilliant' 24-year-old from London club in the summer
Report: West Ham eyeing shock summer move to sign £32 million Premier League star
Report: £40 million ace will leave West Ham if new contract doesn't meet his demands
Have something to tell us about this article?
Let us know