West Ham United are better off as a team without Arsenal midfielder Declan Rice, as strange as that might sound.
Declan Rice left West Ham to join Arsenal in the summer transfer window and many Hammers fans thought we would experience a difficult transition period as a result.
READ ALSO: Stat proves West Ham ace Bowen has made a big effort to change 1 thing this season
However, David Moyes had a plan and executed it to perfection with the signings of Edson Alvarez and James Ward-Prowse.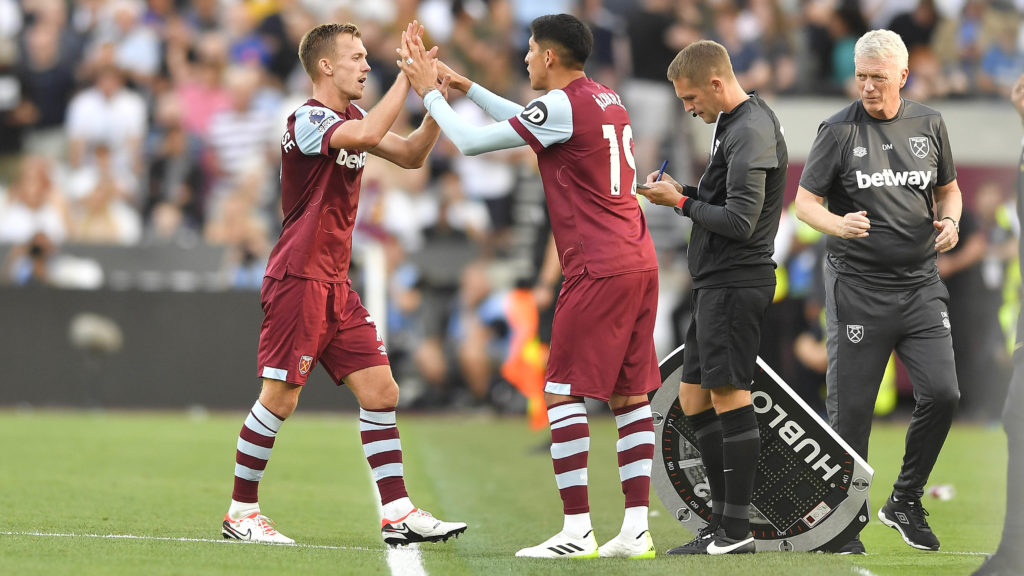 That said, West Ham's fine form has been about more than just our new signings. Our playing style has changed as well.
Or Moyes has reverted back to what he knows best I should say…
West Ham officially the best in the PL at one thing, it encapsulates why we're better off without Declan Rice
The Hammers have clearly been more direct in the way that we play this season. We are getting the ball into our forward players far quicker and in turn, they are then shooting at goal quicker.
Prem Stat collated which teams have been the most clinical this season:
That proves one thing to me – David Moyes has his team playing with far more incisiveness and directness since the exit of Declan Rice in the summer transfer window.
When the 24-year-old was playing for the Hammers, he slowed our play down because every time one of his teammates had the ball, the first thing they'd do is look up and see where he was.
Now, the first thought in the players' heads is to get the ball forward as quickly as possible on the counter.
Declan Rice is obviously an unbelievable footballer but I genuinely think that West Ham are better off without him, as crazy as that may sound.
His exit from the London Stadium could actually be one of the best things that has happened to us as a club over the past few years.
READ ALSO:
Big £15m star claim suggests one man is pulling the strings at West Ham United, and it's not Moyes
Two players who tried to leave West Ham this summer will now be vital for David Moyes this season
Now playing in Denmark, West Ham boss Moyes got it spot on by selling 23-yo for £1 million
Related Topics
MORE WEST HAM STORIES