Declan Rice's 'heart set' comments ahead of England vs Iran have come at a really crucial time for West Ham United.
The 23-year-old midfielder has been magnificent for the Hammers over the past few years, and he has for the Three Lions as well.
Rice will play a key role during the England vs Iran clash this afternoon in our World Cup opener out in Qatar.
The 34-capped England international has now firmly established himself as one of the very best players in world football, and probably the best in his specific position.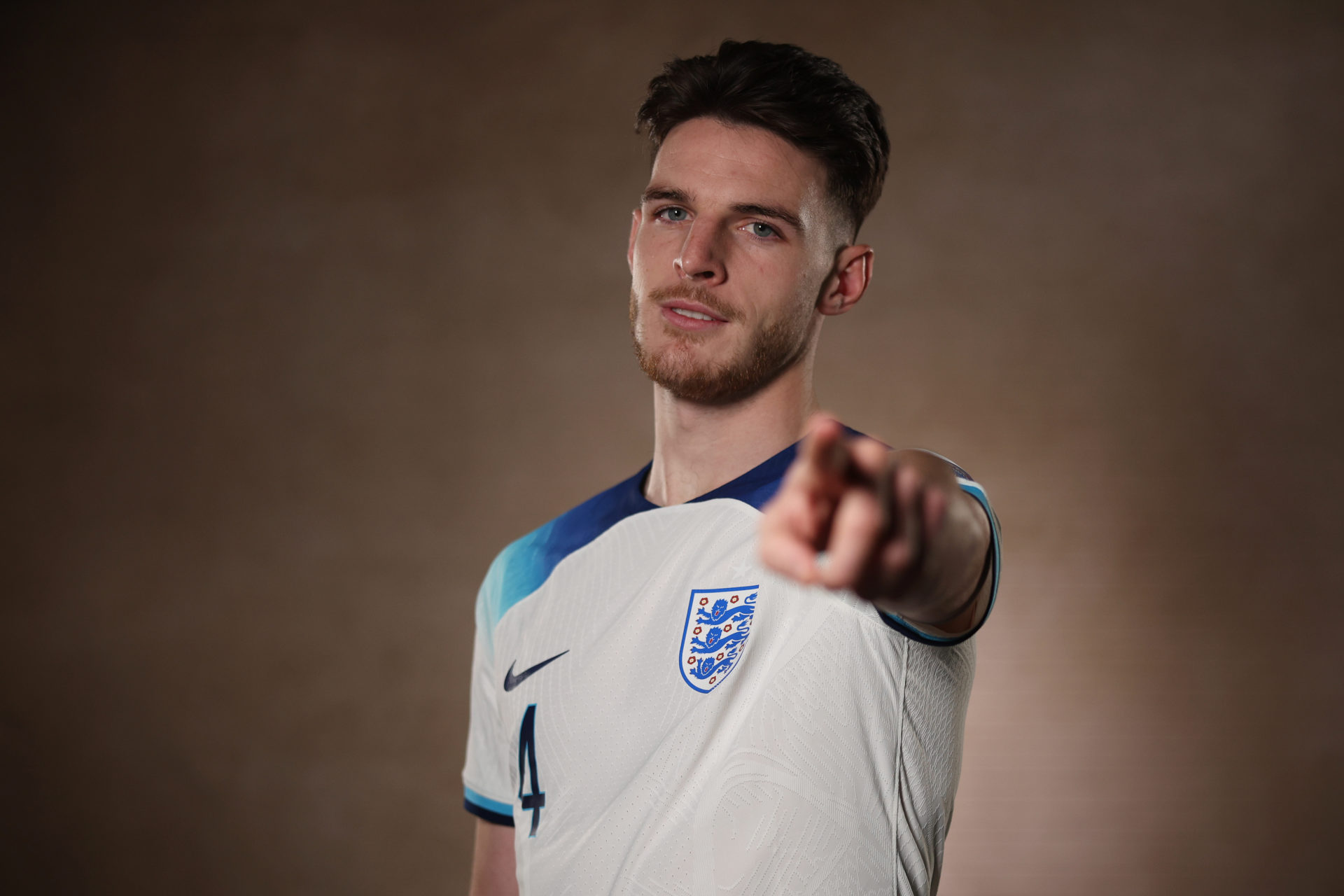 Jamie Carragher highlighted last night just how good Declan Rice is.
The Sky's the limit for Dec. The one big concern for Hammers fans and David Moyes is that he may be itching for a move to pastures new in the summer of 2023.
Nobody could blame him, he needs to be winning big trophies regularly now, or at least competing for them.
The great thing for us West Ham fans is that Rice has never actually agitated for a move away from the club. And his latest comments will be music to the Hammers fans' ears…
Declan Rice's 'heart set' comments ahead of England vs Iran come at a crucial time
The 23-year-old has been speaking to West Ham's official website about how his move to the Hammers as a 14-year-old boy came about.
Rice said:
I remember I got released on the Wednesday night and then I trained with West Ham the next night. I remember my Dad bringing me. Dave Hunt at the time was the academy scout. He pulled my Dad after one session and said he wanted to sign me. West Ham under-14s at the time were an unbelievable side. As soon as I come here and trained with them, my heart was set. It was a big change, moving from Surrey to Essex. It was a decision that I wanted to take on and it turned me into a man.
The 23-year-old's love for the Hammers is clear and obvious to see. And that may well be something that enables us to keep him beyond the summer of 2023.
Concerning rumours emerged yesterday that the East London outfit's owners would be prepared to sell Dec in the summer, if he fails to sign a new deal.
With that in mind, Declan Rice's 'heart set' comments ahead of England vs Iran have come at a crucial time for West Ham.
Let's hope that the board and Moyes are capable of matching his ambition over the next few years.
Read also:
West Ham's horror run of 8 PL fixtures after World Cup break has gone under the radar
England star Declan Rice savagely trolled on Twitter
Have something to tell us about this article?
Let us know