Jamie Carragher has absolutely raved about West Ham star Declan Rice ahead of the England World Cup opener this afternoon.
The 23-year-old Hammers ace is expected to play a key role for England in the World Cup out in Qatar this winter.
Rice is a truly sensational player – one of the very best in the Premier League, if not the world.
Dec is out of contract with West Ham in the summer of 2024, although the club do have the option of extending that deal by a further 12 months.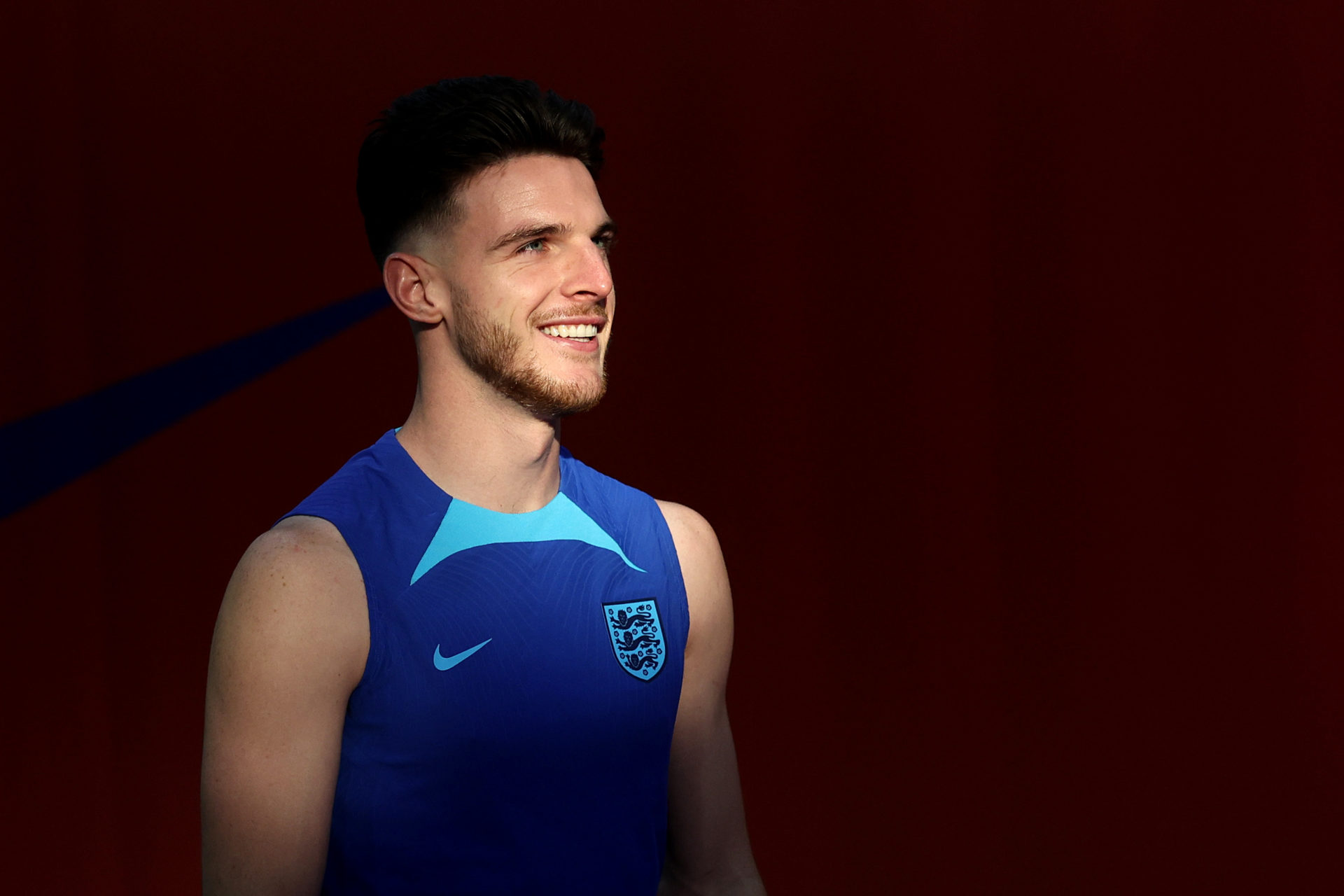 Should he fail to sign a new deal though, he allegedly could be moved on from the London Stadium in the summer of 2023.
Let's hope that's not the case, but there is certainly a foreboding feel to the whole thing.
The biggest clubs in the world will certainly be keeping a very close eye on the 34-capped England international out in Qatar over the next month or so.
And Rice has received huge praise from one of the game's most high-profile pundits…
England World Cup star Declan Rice one of the best players in world football
The 23-year-old will be one of the first names on Gareth Southgate's team-sheet out in Qatar.
It's little wonder as to why – what a player he is.
And Jamie Carragher explained just how highly he rates Rice, when speaking to the The Telegraph, comparing him to Manchester United legend Roy Keane.
Carragher did highlight a big problem that Rice might face though: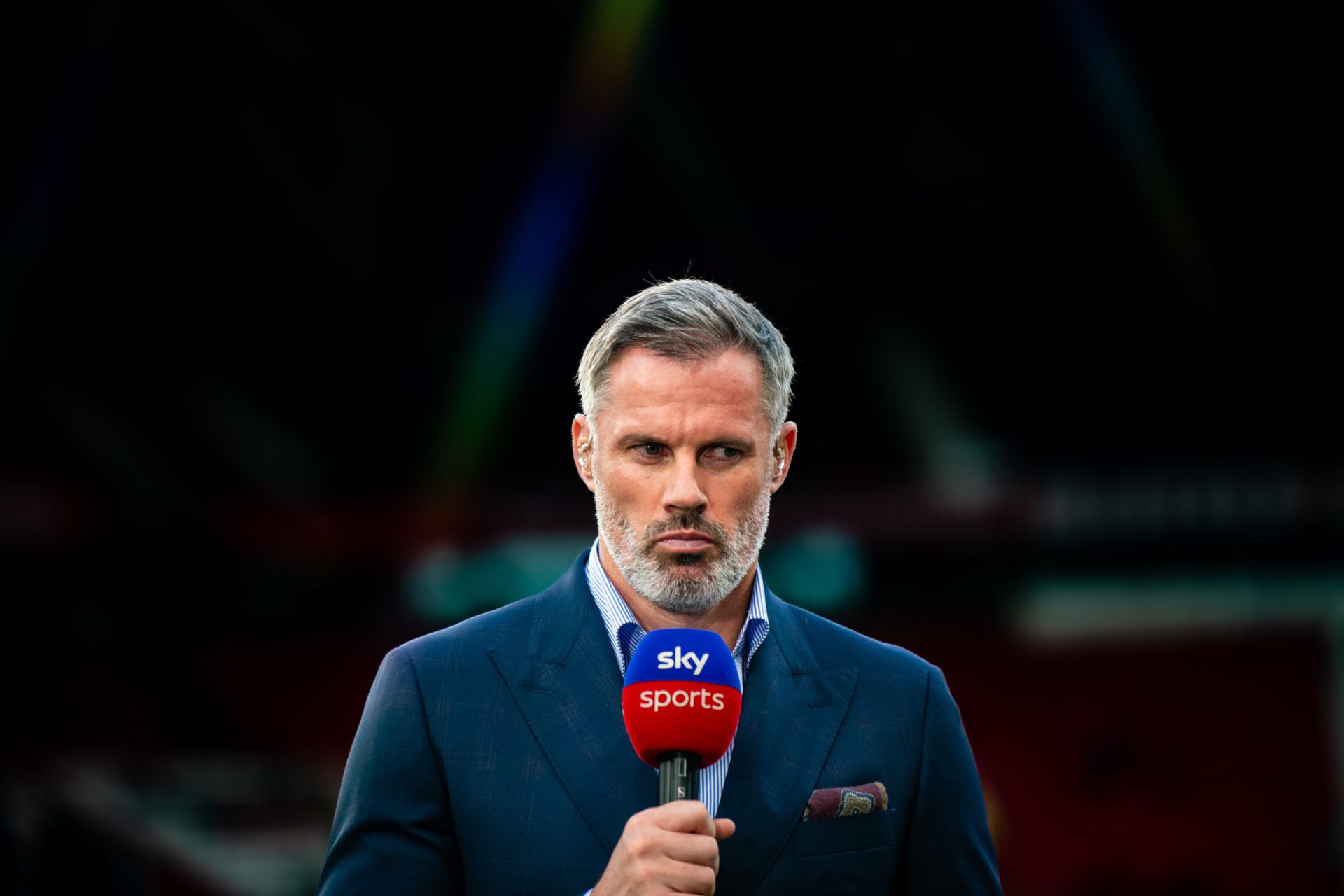 Pigeon-holing Rice as a modern 'No 6' is not accurate. He reminds me of the marauding box-to-box midfielders of the mid-90s such as Roy Keane. Keane could do everything, a perfect combination of technique and physicality. The fact he was not a regular goal scorer from midfield – he managed 39 in 366 Premier League games for Man United – did not diminish his influence and importance to Sir Alex Ferguson's greatest sides. Keane would make my all-time PL XI. 20 years ago, we did not differentiate so much between the central midfield roles. As a youngster, when I said 'I play in midfield' there was no specification as to whether I was the No. 6 or No. 8. Rice, like Keane, is so good because he is basically a combination of both profiles. To describe that as 'old-fashioned' could be interpreted as a criticism when it is intended as the greatest of compliments. Rice's 'problem' in convincing a club to pay over £100m for him is that modern coaches, want their central players in those defined roles.
Carragher actually has a good point here.
Having said that, if the likes of Chelsea, Manchester United, Arsenal or Liverpool really want to compete with Manchester City on a consistent basis over the next 10 years, they should all be going all out to sign Declan Rice.
It would be great if David Moyes managed to turn around our fortunes and guided us to a top seven finish and a Europa Conference League win this season.
Perhaps that would be enough to keep Rice for another season or maybe that's just wishful thinking.
If the 23-year-old performs exceptionally well for England at the World Cup, that may well be the confirmation that some of the world's biggest clubs need to part with in excess of £100 million for his services next summer.
Let's keep the faith. Nothing is done and dusted yet. And maybe Mark Noble's return to the club as Sporting Director could be enough to keep Dec around for a while little yet.
Read also:
West Ham's horror run of 8 PL fixtures after World Cup break has gone under the radar
England star Declan Rice savagely trolled on Twitter
Have something to tell us about this article?
Let us know