Sonny Perkins is a hugely exciting young talent and West Ham manager David Moyes needs to give him more regular chances now, as and when the circumstances allow for it.
The Hammers boss tried and failed to bring a striker to the London Stadium in the January transfer window.
Moyes now has Michail Antonio as the only recognised senior striker at his disposal.
That is a facial situation. Its could be turned into a good thing though.
Moyes has repeatedly insisted that he wants to operate the 'Red Bull' model at West Ham, not only from a playing style perspective but also from a player recruitment angle.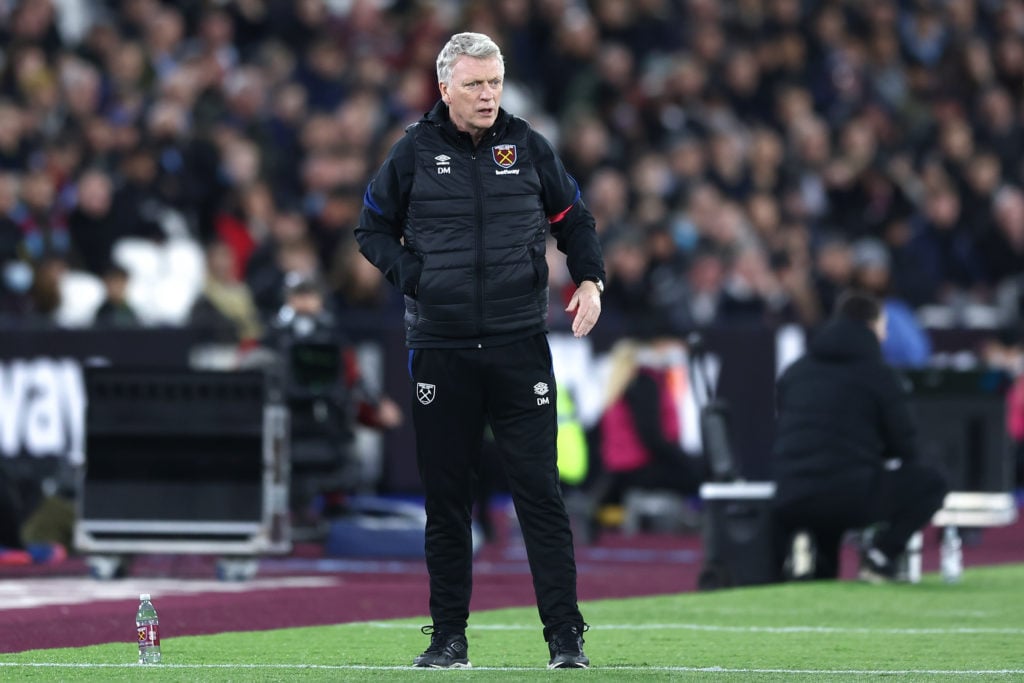 On the pitch, Red Bull clubs tend to deploy an aggressive brand of attractive football at a high intensity. One of the cornerstones of the RB philosophy is to be active with and without the ball. Their goal is to maintain a high level of speed and verticality throughout their game.
Off the pitch, they will not sign anyone older than 24. They develop players and sell them for large profits and the conveyer belt of talent coming through the ranks at the likes of Leipzig and Salzburg really is impressive to see.
West Ham have similar talents coming through our ranks at the London Stadium as well. And Moyes now needs to put his money where his mouth is and give one youngster in particular a big chance.
Sonny Perkins the next big thing for West Ham
The 18-year-old is an incredibly gifted young talent.
Perkins has bagged four goals in four games for the under-18s this season and has scored six in 13 for the under-23s (Transfermarkt).
The Hackney-born teen has already made a huge impression in East London. Moyes has given him some minutes here and there in the Europa League and even once in the Premier League.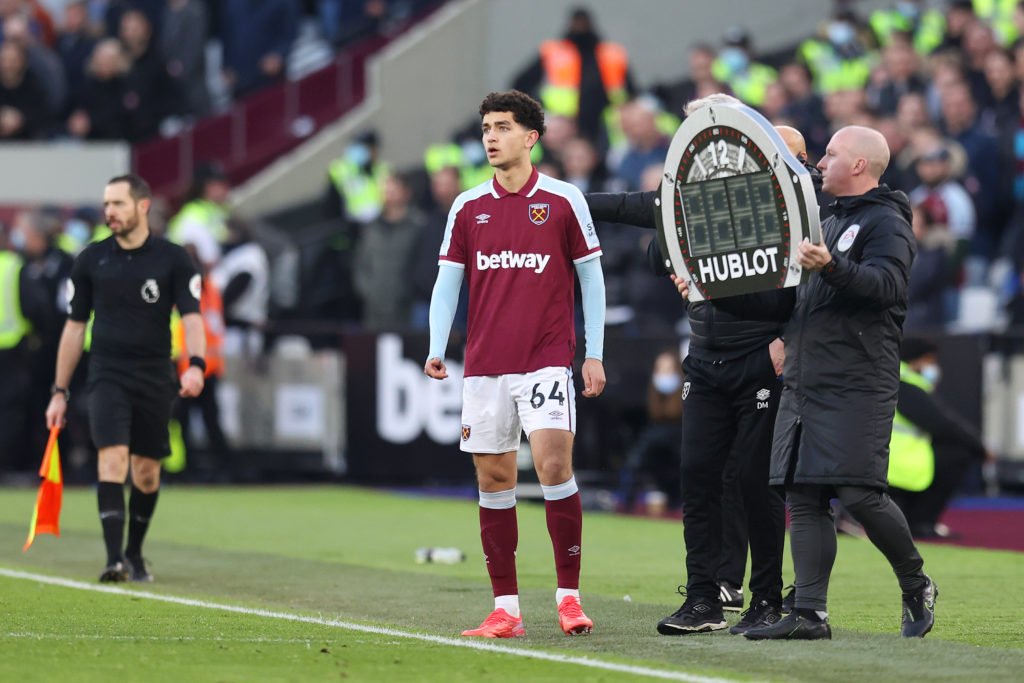 Considering the fact that we have just one striker though, Perkins needs to be on the bench week in, week out. He would be a really useful option for the Hammers to use from the bench.
Perkins is still somewhat of an unknown quantity so may cause opposing teams problems. We're not saying that he should be starting every game but the odd 20 minutes here and there would do him the world of good. He could make a massive difference for West Ham this season as well.
And who knows, he might blow up into a real star if he starts scoring in the Premier League and his confidence rises.
He has exceptional technique, is a a very good finisher and has an impressive footballing brain for someone so young.
Declan Rice is a huge fan of Perkins, as covered right here on Hammers News.
And perhaps now is the time for Moyes to give Perkins his chance. The Scot has insisted that he's ready to give youth an opportunity. And there isn't anyone who deserves a crack at the whip more than young Sonny.
Read also:
West Ham fans really need to see what Yarmolenko did after Rice scored vs Kidderminster
Report: GSB made £55m January bid but PL club wouldn't sell due to relegation worries
25-year-old was so bad vs Kidderminster, he should never wear the West Ham shirt again
Opinion: West Ham secure huge coup by tying 'De Bruyne wannabe' down to new deal
Have something to tell us about this article?
Let us know