West Ham took on Kidderminster in the FA Cup this afternoon and Issa Diop put in an absolutely dreadful performance.
So bad in fact that we honestly don't believe he should ever wear the Hammers shirt again.
That might sound harsh but why on earth is David Moyes playing the 25-year-old anymore? He has proven over the past few months that he is nowhere near good enough, certainly not to be playing Premier League games.
West Ham faced non-league Kidderminster Harries in the FA Cup fourth round this afternoon and you would have thought that Diop would be head and shoulders above his opponents.
That wasn't the case though…far from it.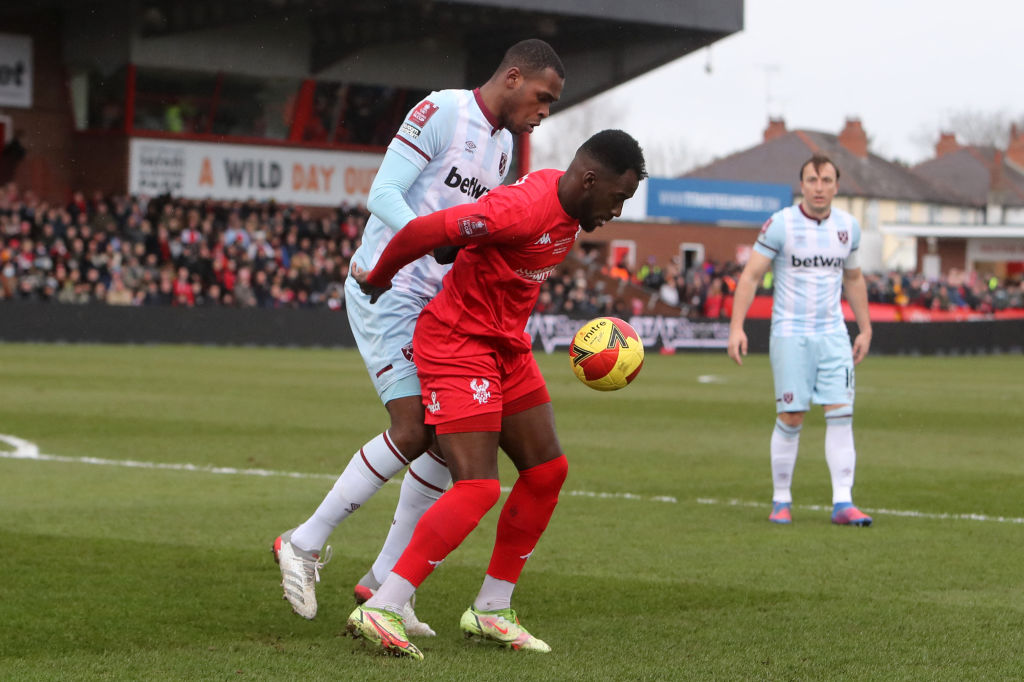 The former Toulouse man was bullied in the air, was beaten far too easily along the ground and his positional sense was quite simply horrendous…ONCE AGAIN.
His concentration levels are beyond a joke for someone who is supposedly meant to be an elite centre-back and he was found out massively today against a club five divisions below us in the footballing pyramid.
Diop was horrendous for West Ham against Kidderminster Harriers
The 25-year-old centre-back should never play for the Hammers again.
Craig Dawson is head and shoulders above Diop and I would prefer to see Aji Alese or Jamal Baptiste play ahead of him in the future.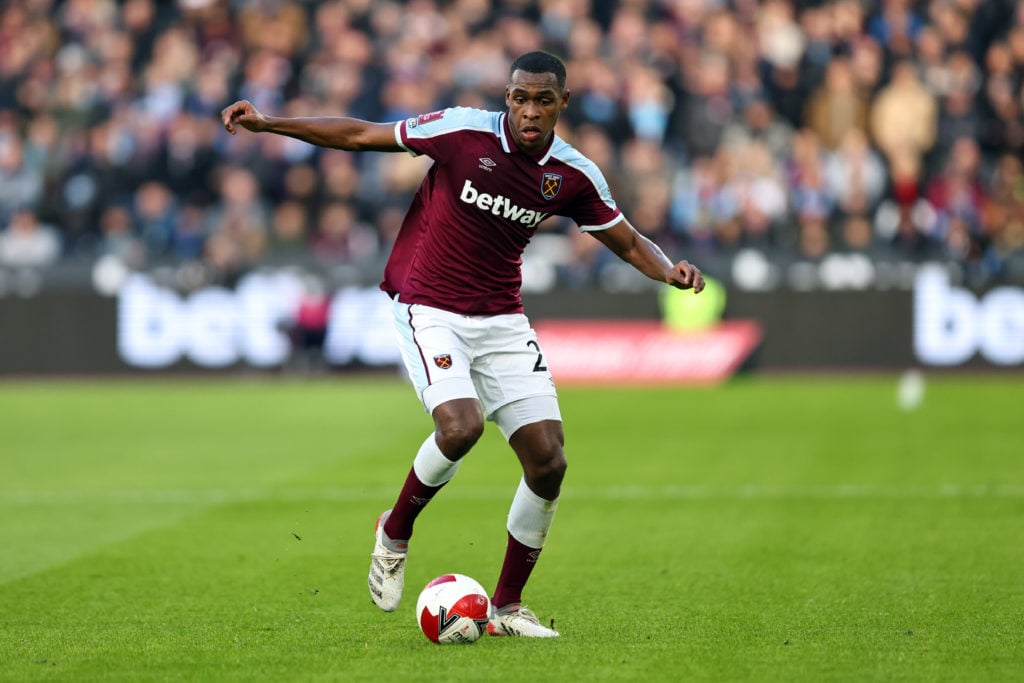 The former Toulouse defender has proven that he doesn't possess the quality needed to succeed at the very highest level but perhaps more worryingly, he showed today that he hasn't got the fight or hunger either.
David Moyes desperately needed to sign a top-class central defender in January. He was also allegedly trying to move Diop on from the London Stadium (Daily Mail).
The Scot failed to do either and now we're struck with Diop until the end of the season.
Moyes decided to hook the 25-year-old centre-back at half-time against Kidderminster today. It was the correct decision, he really was truly awful.
Surely Diop now faces an uncertain future at the London Stadium. And it would be no surprise if we never see him in a West Ham United shirt again. We would be more than happy if that turned out to be the case.
Read also:
£1.2m player's baffling permanent D-Day exit from West Ham really went under the radar
Evening Standard claim West Ham actually made £60m bid for striker on deadline day
Di Marzio claims West Ham tried to sign £35 million-rated 30-year-old striker
Report: West Ham rejected the chance to sign 'special' £220k-a-week player on D-Day
Have something to tell us about this article?
Let us know