New statistics should silence some shocking Tomas Soucek slander after shameful scenes at West Ham in the defeat to Crystal Palace.
As the old saying goes 'there is no smoke without fire'. And over the summer numerous reports fanned the flames of speculation over Soucek's West Ham future.
But in the end the big Czech remained with the club and David Moyes has resisted calls for him to be dropped.
Like many of his teammates Soucek been desperately trying to rediscover his best form having been a shadow of the player – in an attacking sense – named Hammer of the Year not so long ago.
The lovable star's struggles even carried over to his national side during the last international break as he was substituted and heavily criticised in a 4-0 defeat to Portugal before missing a penalty in a 2-1 loss to Switzerland.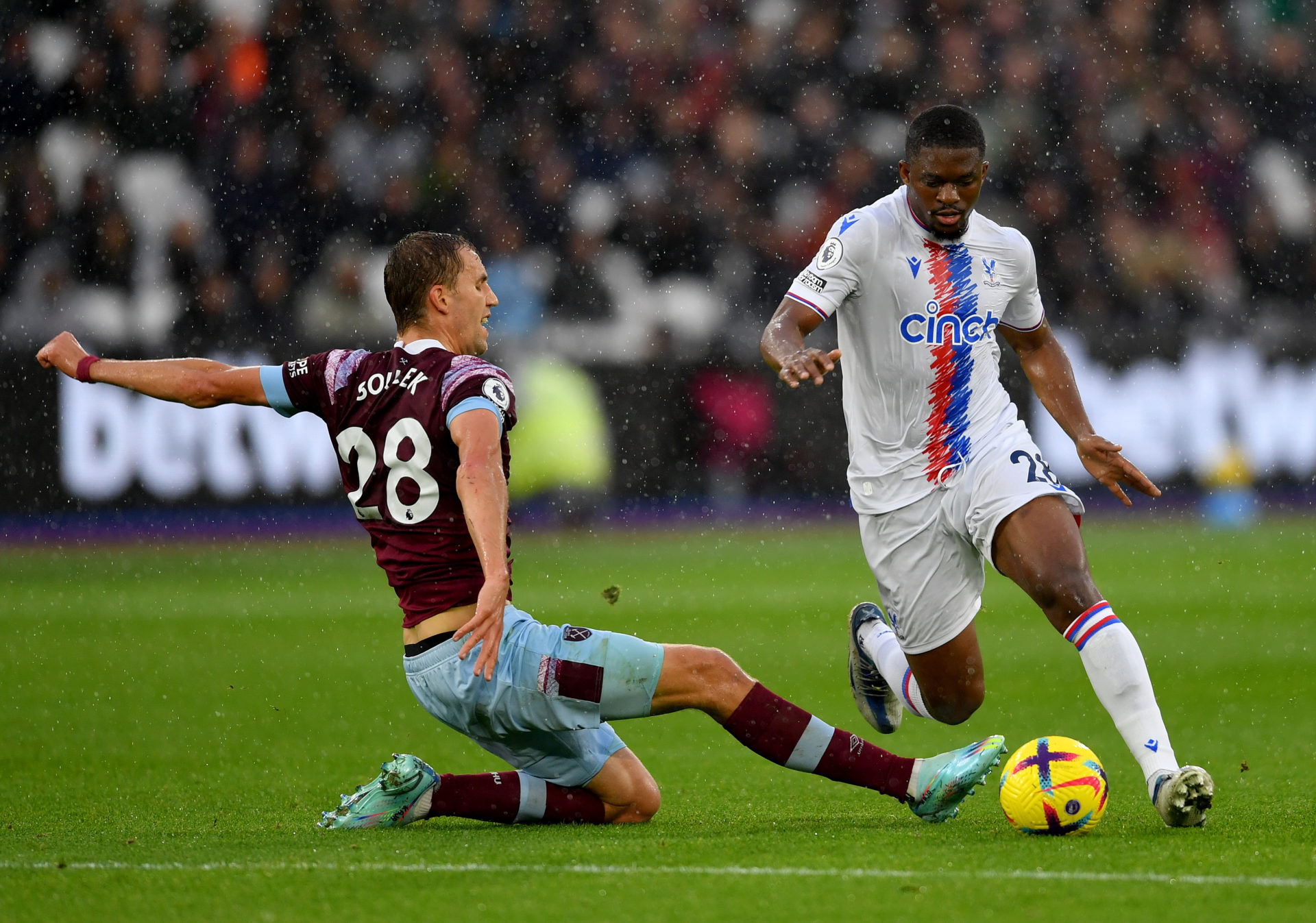 Amid all the criticism, though, there has – as we should come to expect in this modern era of football where social media gives everyone, rightly or wrongly, a voice – been plenty of Soucek slander too.
The crucial defensive side of the big Czech's game is often laughably overlooked by some supporters.
And while there is no denying he has been struggling in possession, it is not all Soucek's fault that his goal threat has been considerably diminished. Just ask David Moyes who admitted a change of role for Declan Rice was hugely responsible.
Many West Ham fans have been calling for Soucek to be dropped. And those calls have been growing louder from some recently in light of the emergence and form of Flynn Downes.
Statistics should silence shocking Tomas Soucek slander after shameful scenes at West Ham
New statistics should silence some of the shocking Soucek slander after shameful scenes at West Ham against Palace.
Soucek, who has literally put his heart, soul and head on the line for this club, a man who has bled for the claret and blue shirt, was sarcastically jeered off the pitch.
Yes the fans were rightly frustrated with the team's performance. By those who jeered should hang their heads in shame. Soucek did not deserve that and it won't have gone unnoticed by the rest of the players.
Soucek's attacking output may have dropped off a cliff but then hasn't it for the entire team? After all the Hammers have scored just 12 goals this season, the joint third worst in the top flight.
But he has remained as steadfastly dedicated to – and disciplined in – the defensive side of his game.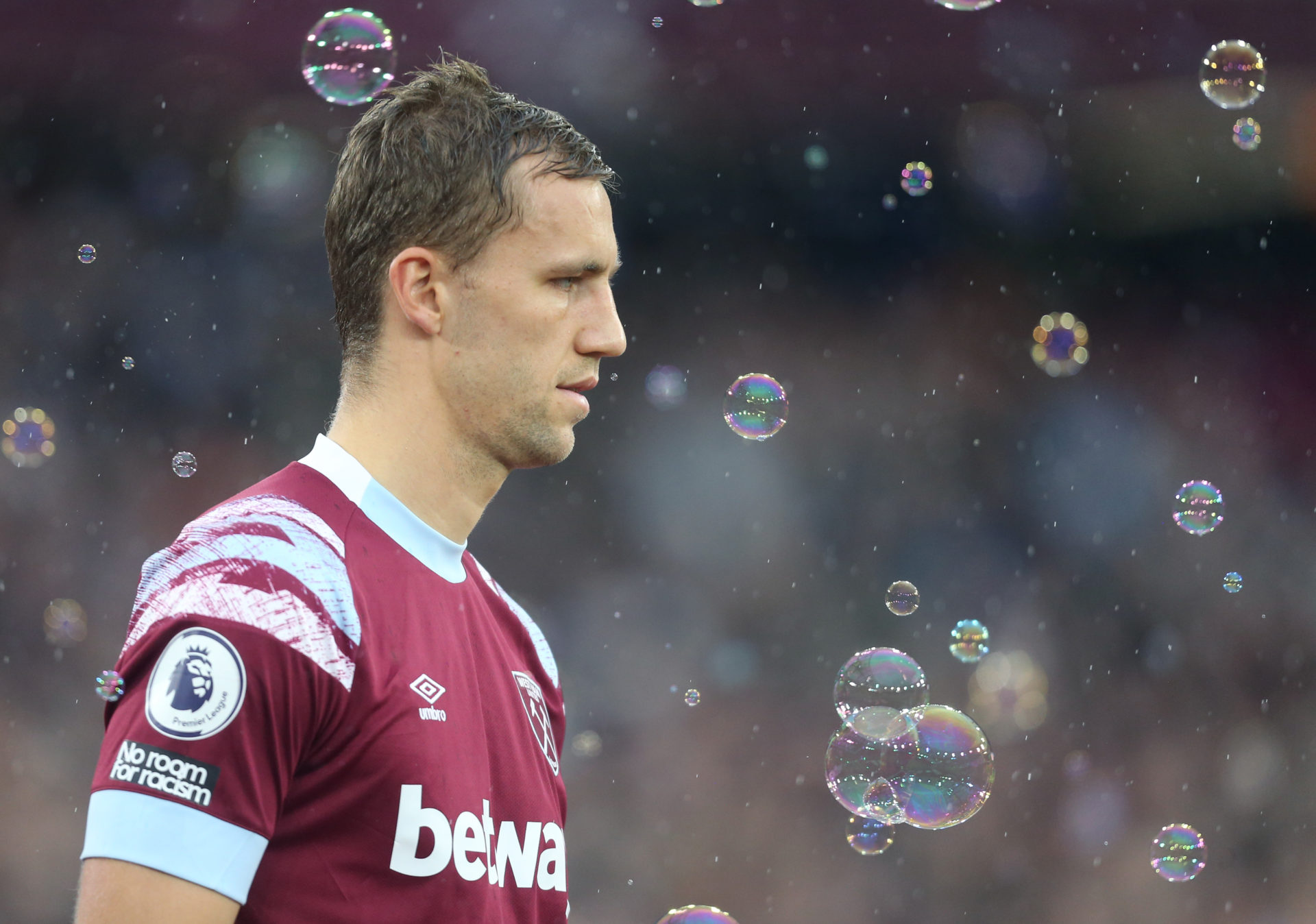 Statistics from The Other 14 show Soucek has made the joint second most tackles and interceptions outside the top six in the entire league.
Soucek has made 44 tackles and 23 interceptions for West Ham so far this season – a combined total of 67. That's the same as Fulham and Portugal star Joao Palhinha – who has been universally hailed by fans and pundits – and Forest full-back Neco Williams.
It is also more than his defensive midfield partner Rice.
Criticise Soucek's attacking output yes by all means but much of that is on Moyes and his failure to make the system work.
However, these statistics show as clear as day the midfielder remains a crucial influence defensively for the team.
And don't think Soucek is blissfully unaware of all the noise, he poured out his heart on his difficult spell just last week.
MORE WEST HAM NEWS
Have something to tell us about this article?
Let us know