Gary Neville and Curtis Woodhouse are among those criticising West Ham star Declan Rice but England boss Gareth Southgate is to blame.
West Ham captain Rice played the full game as England played out a disappointing 0-0 draw with USA on Friday night.
Many had got carried away by the 6-2 win over Iran as England put on a Man City like display.
But the performance against the US was more like watching West Ham this season as the Three Lions were lucky to escape with a point following a negative and turgid performance.
While Rice is often the main ray of hope for West Ham, rampaging up and down the pitch with the freedom to be a box-to-box midfielder, he barely got over the halfway line all game against the US as the Hammers skipper diligently stuck to a very clear tactical setup from Southgate.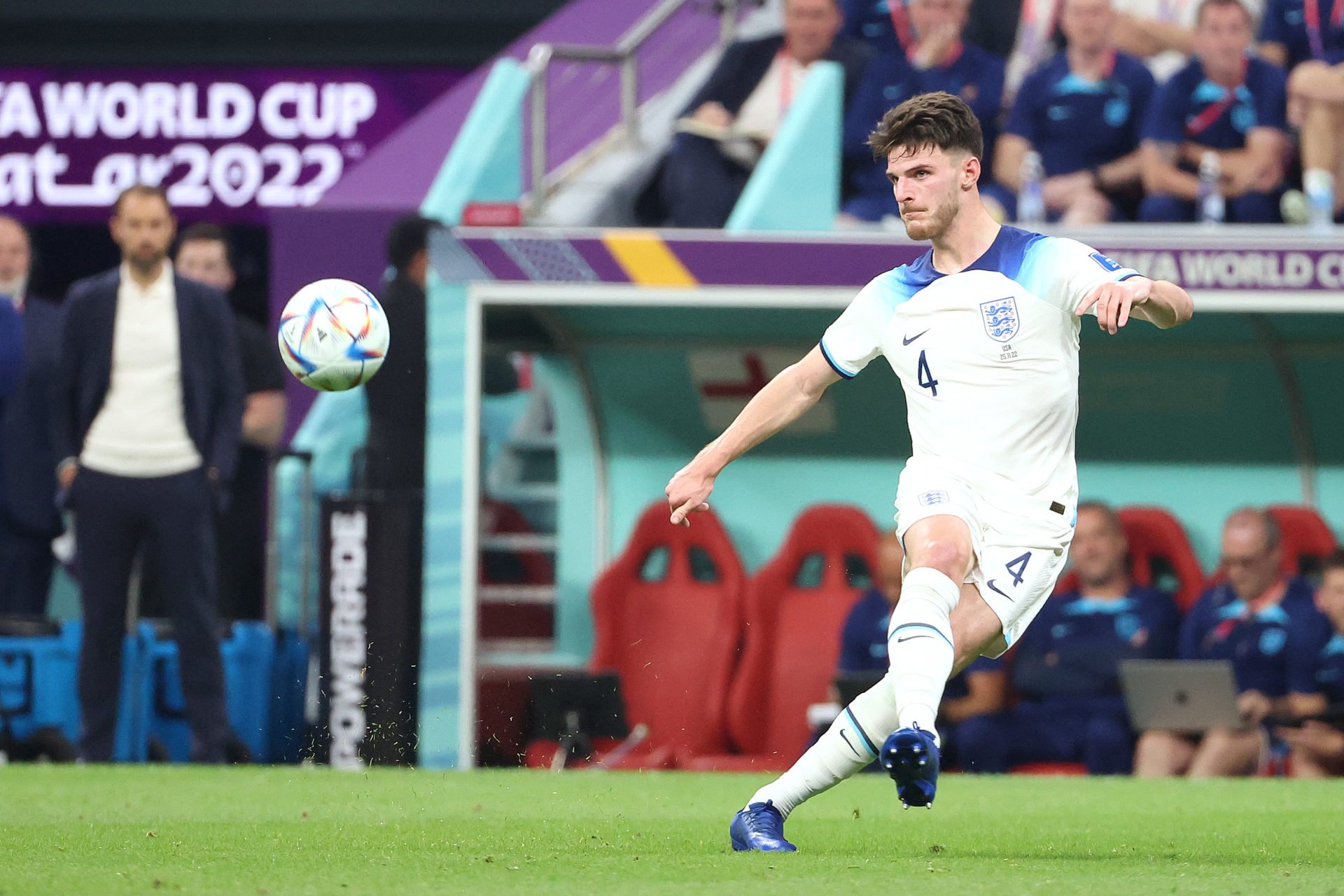 Get the ball and pass to the centre-backs to build the play out to the fullbacks was the obvious plan and Southgate admitted as much after the game.
Bar Harry Maguire and perhaps Luke Shaw, nobody in an England shirt covered themselves in glory.
But Rice was disciplined and did what his manager asked of him even if he was probably desperate to open his legs like he does for West Ham.
That did not stop the usual criticism which seems to come Rice's way after a poor England performance or result, though.
Gary Neville and Curtis Woodhouse criticised West Ham star Declan Rice but England boss Gareth Southgate is to blame.
Working as a pundit for ITV, Neville highlighted West Ham star Rice as England's second most important player behind Harry Kane before the game.
But afterwards Neville said Rice 'looked sluggish'. And former Premier League midfielder Woodhouse questioned the price tag West Ham have put on Rice.
"Just sometimes our midfield didn't click tonight," Neville said on ITV.
"We looked tired at times, I didn't feel we connected in combinations in midfield, I thought their midfield was was far better…
"I liked their midfield players. You know I like midfield players when they play the ball to each other.
"I thought our midfield players tonight when they got the ball they took that easy pass out to the fullback which sometimes is the easy pass, you can see it, it's there and that's what the opposition want.
"I thought their midfield players combined, got it through to (Christian) Pulisic. I just thought they were better, they were sharper…
"I thought we looked leggy at times. I thought Declan (Rice), who is unbelievable, dynamic and athletic – he looked sluggish, I hope that's just something that he's just feeling a little bit off."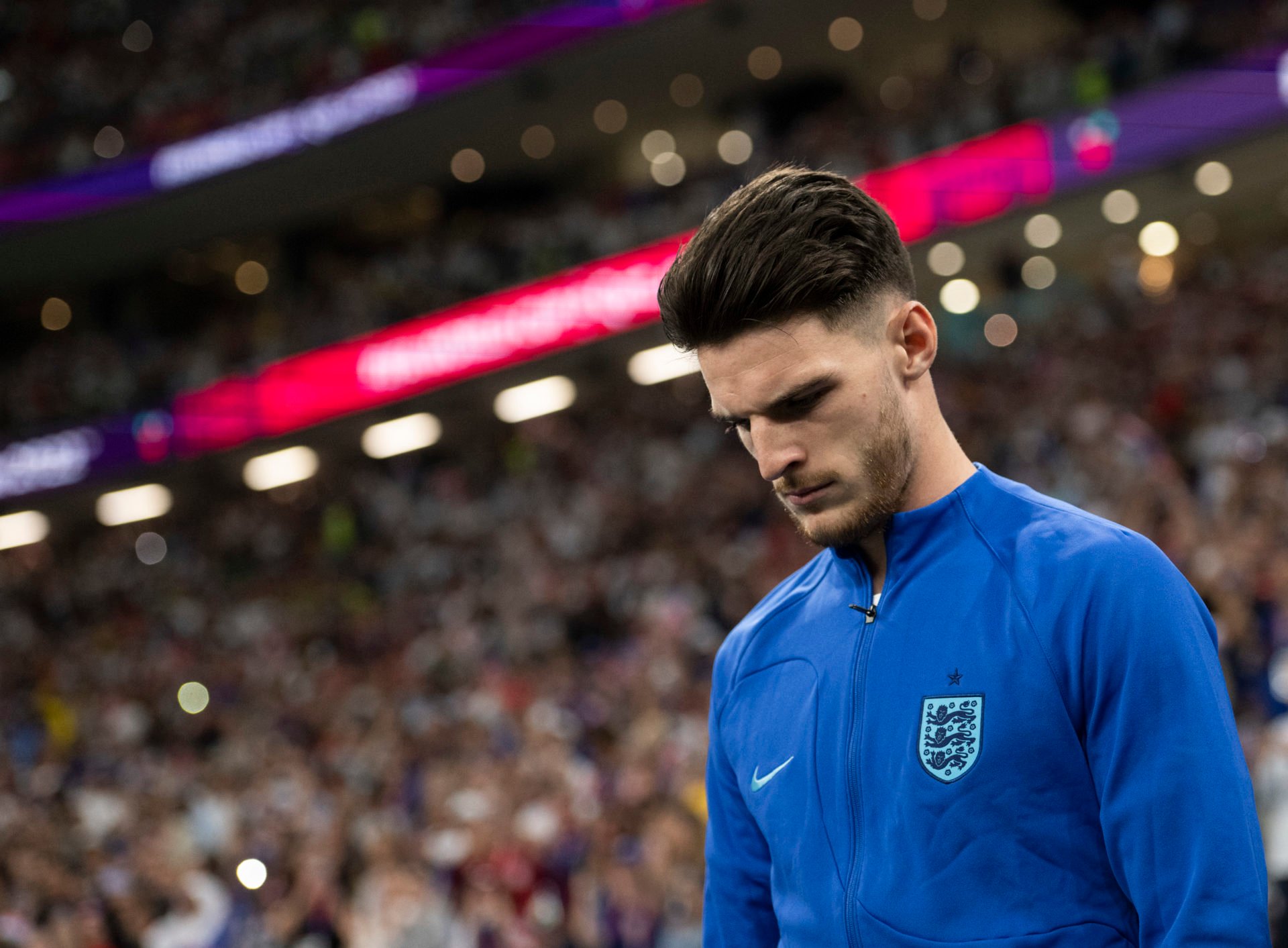 Woodhouse took to Twitter to criticise Rice's lack of forward passing and questioned the price tag West Ham have put on his head.
"West Ham want £120 million for Declan Rice, you would want him to pass forward every now and again for that money," Woodhouse said on Twitter.
Woodhouse's comment in particular is somewhat laughable given Rice plays in a completely different way for West Ham.
It shows he doesn't watch the Hammers much. Because even though the team is struggling this season, Rice is usually one of the bright spots driving the team forward and very much playing up the pitch.
That is why Neville was so taken aback at the reserved role the West Ham captain played. But it is obvious for anyone watching the match and listening to Southgate after the game that was a result of clear instruction from the England boss.
MORE WEST HAM NEWS
Have something to tell us about this article?
Let us know