Martin Keown was left with egg on his face after insulting West Ham star Lucas Paqueta, Leeds and Spurs on live TV.
For fans of West Ham, Leeds United and Tottenham Hotspur there was added interest in one of the World Cup matches yesterday.
Tournament favourites Brazil took on Serbia in their first game of the competition.
West Ham fans were watching on with interest to see how record signing Lucas Paqueta would perform.
Leeds supporters were also undoubtedly intrigued as to how their former hero Raphinha would do on the biggest stage after lighting up Elland Road during his memorable spell there before being sold to Barcelona.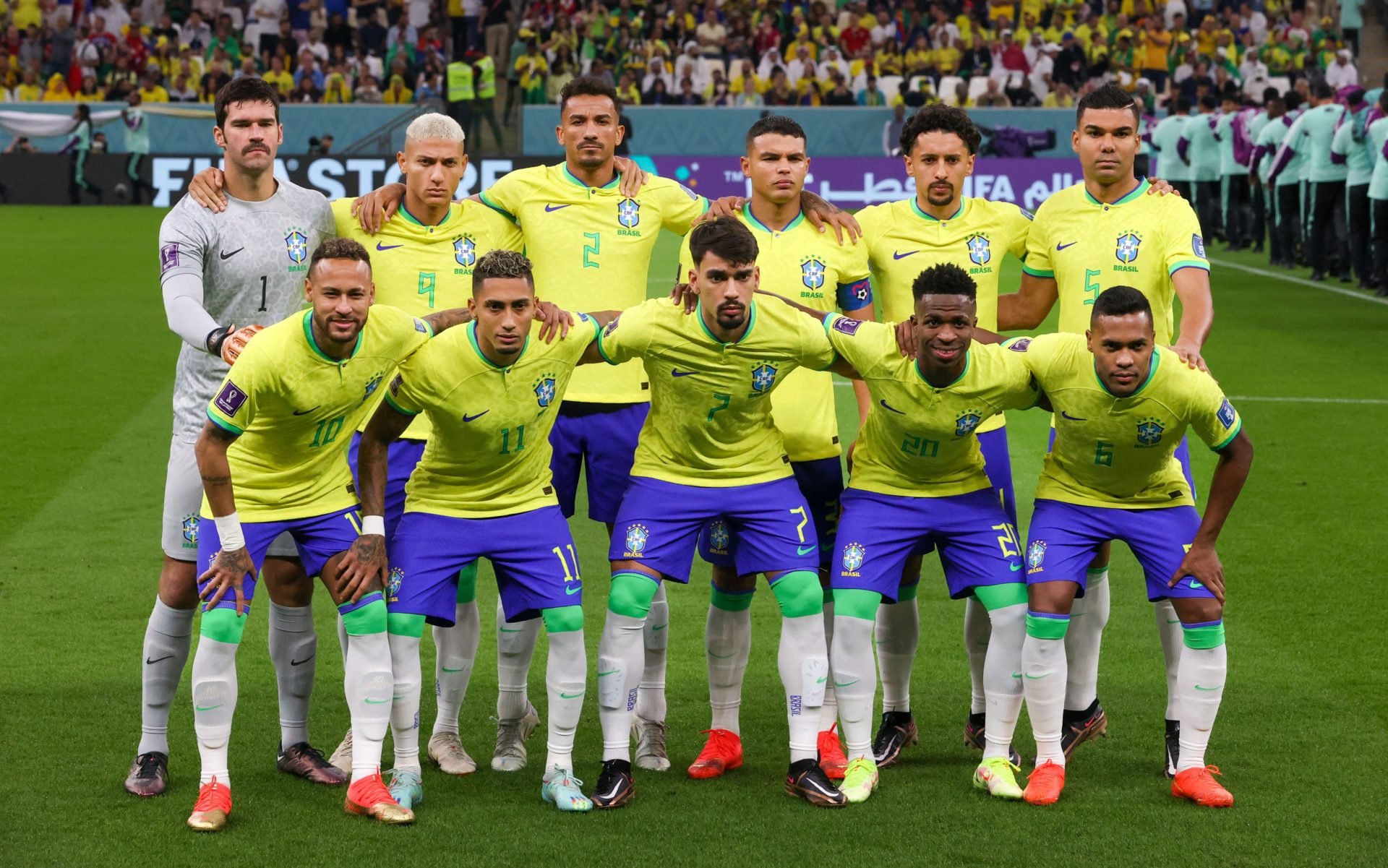 And Tottenham fans were looking to see their £65m striker Richarlison in action too.
Serbia were defensively dogged in the first half, electing to park the bus given the obvious talent of the Brazil side.
Ex Arsenal man Keown was the co-commentator for the game on BBC.
Despite not scoring Brazil completely controlled the first half and played some lovely one-touch football with West Ham midfield star Paqueta and ex Leeds man Raphinha heavily involved.
Spurs summer signing Richarlison did not get much service in that first half but was still grafting for the team and making a nuisance of himself.
Martin Keown left with egg on his face after insulting West Ham star Lucas Paqueta, Leeds and Spurs
But all Keown did was moan throughout the half about how disappointing Brazil were, suggesting they were over-rated.
He seemed particularly scathing of the West Ham, Spurs and former Leeds stars and set himself up for embarrassment.
Keown was left with egg on his face after insulting West Ham star Paqueta, Leeds and Spurs.
Towards the end of the first half, Keown – who had remarked several times he was far from impressed by Brazil – said: "I've not seen anything from Brazil (that suggests they are anything special).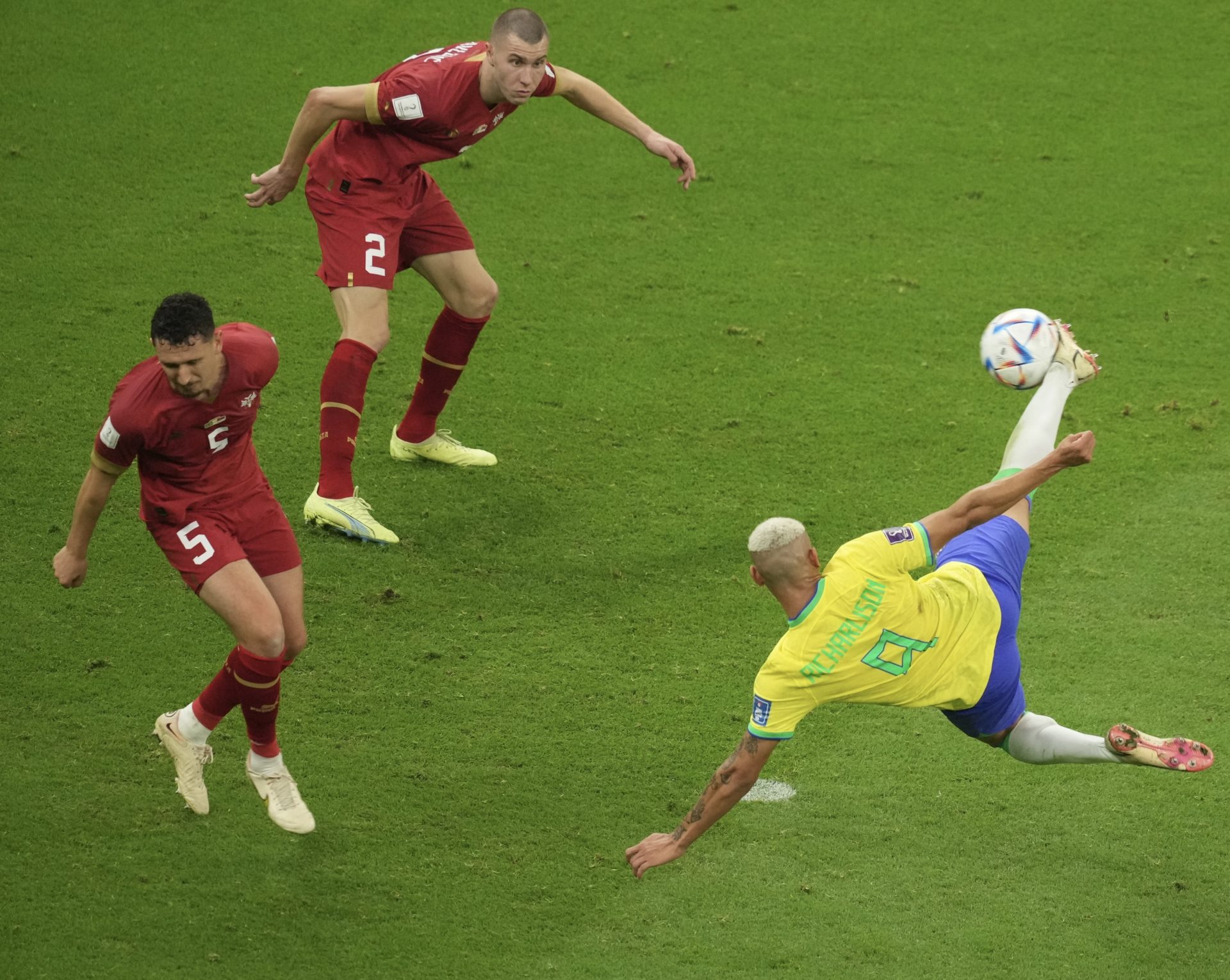 "They've got Richarlison up front, hasn't scored a goal for Spurs all season.
"Was Raphinha really all that good at Leeds?
"And Lucas Paqueta, is he really setting the world alight at West Ham?
"What do people think they put a Brazil shirt on and suddenly they're world beaters?"
Keown was looking down his nose at the trio all night, purely because of who they play and have played for.
But of course the pundit raved about Arsenal duo Gabriel Jesus and Gabriel Martinelli when they were brought on late in the second half.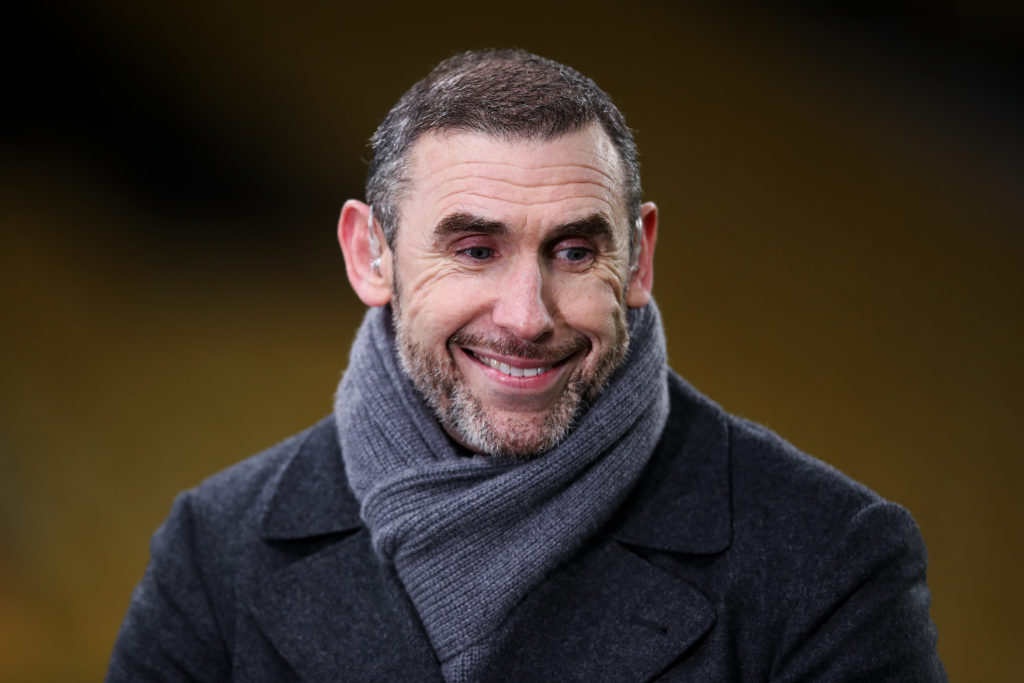 By then Keown had been well and truly shown up. West Ham's Paqueta was key in midfield, helping break up Serbia attacks, winning numerous aerial duels and springing counters with his intelligent one-touch passing.
He set up ex Leeds man Raphinha – who looked dangerous all night – on several occasions with only the finish lacking.
And as for Tottenham star Richarlison – who it was pointed out to Keown on air has actually scored for Spurs this season in the Champions League – he had the last laugh scoring twice in a comfortable 2-0 win – the second being the goal of the tournament so far.
If the BBC insist on using Keown as a pundit or co-commentator then perhaps he should be taken off Brazil games from here on in if he doesn't appreciate what he is watching.
MORE WEST HAM NEWS
Related Topics
Have something to tell us about this article?
Let us know