Jude Bellingham will get all the credit after England beat Iran 6-2 in our World Cup opener, but Declan Rice should be equally praised.
That's according to high-profile Argentinian football presenter Morena Beltran, who admitted that she was blown away by Declan Rice's performance for England this afternoon.
The 23-year-old West Ham star started alongside the 19-year-old Borussia Dortmund ace at the base of England's central midfield against Iran.
Bellingham scored England's opener and was absolutely everywhere on the pitch.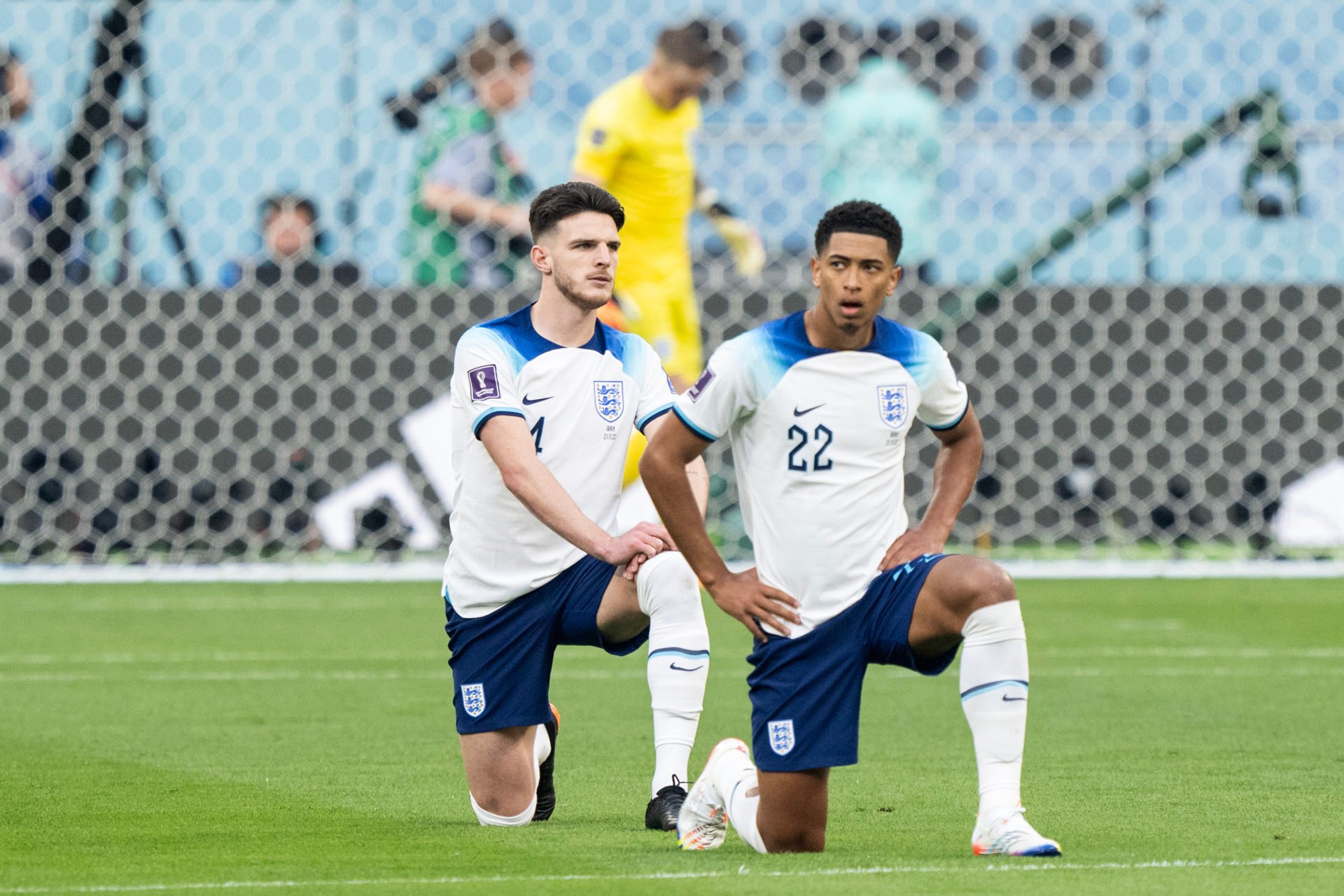 The Birmingham-born ace really does look like a superstar in the making, if he isn't already!
The 19-year-old was so good this afternoon that it was easy to forget how dominant Rice was as well…
Rice shines but Jude Bellingham steals show during England vs Iran World Cup clash
The Borussia Dortmund star was involved in absolutely everything good that the Three Lions did this afternoon.
Meanwhile, Rice wasn't quite as spectacular but he was equally as important.
Argentinian football presenter Morena Beltran highlighted that on Twitter during the game:
Roughly translated, Beltran suggests that despite Bellingham taking all of the plaudits, Rice did just as good a job for the England team.
I think that's absolutely spot on.
Dec is such an intelligent footballer, and the discipline that he has to sit at the base of central midfield for the Three Lions really is impressive.
The England vs Iran World Cup clash was great viewing, and Jude Bellingham will be lauded with praise from all corners of the footballing world tonight.
The true aficionados of the game will realise the importance of the role played by Rice as well though.
Hats off to Morena Beltran, She absolutely nailed this one.
Read also:
West Ham's horror run of 8 PL fixtures after World Cup break has gone under the radar
England star Declan Rice savagely trolled on Twitter
Have something to tell us about this article?
Let us know