Michail Antonio took to Twitter in reaction to West Ham United's 1-1 draw with Lyon in the Europa League last night.
The Hammers ended up drawing the Europa League game against Lyon. The 1-1 scoreline wasn't a bad result in the end considering the fact that we had to play the second-half with just 10 men.
German referee Felix Zwayer made the Europa League contest between West Ham and Lyon all about him.
Zwayer dished out a red card to Aaron Cresswell after the 32-year-old made a fairly innocuous challenge on Moussa Dembele.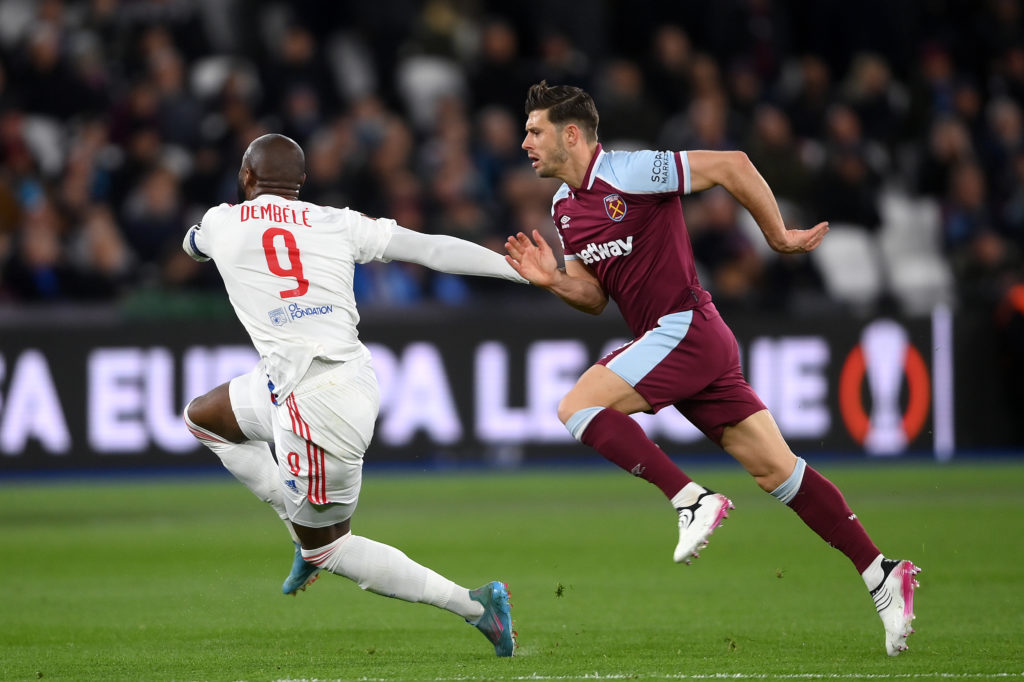 Cresswell was adjudged to have denied the Lyon ace a goalscoring opportunity, however, and was subsequently sent off.
If that was true, then Dembele must be the best finisher of all-time!
In all seriousness, the decision to hand Cresswell a red card was an absolute shocker. It was a really cruel blow at the time but who knows…perhaps it might instil somewhat of a siege mentality into the West Ham players.
And that is something that Antonio has alluded to on Twitter.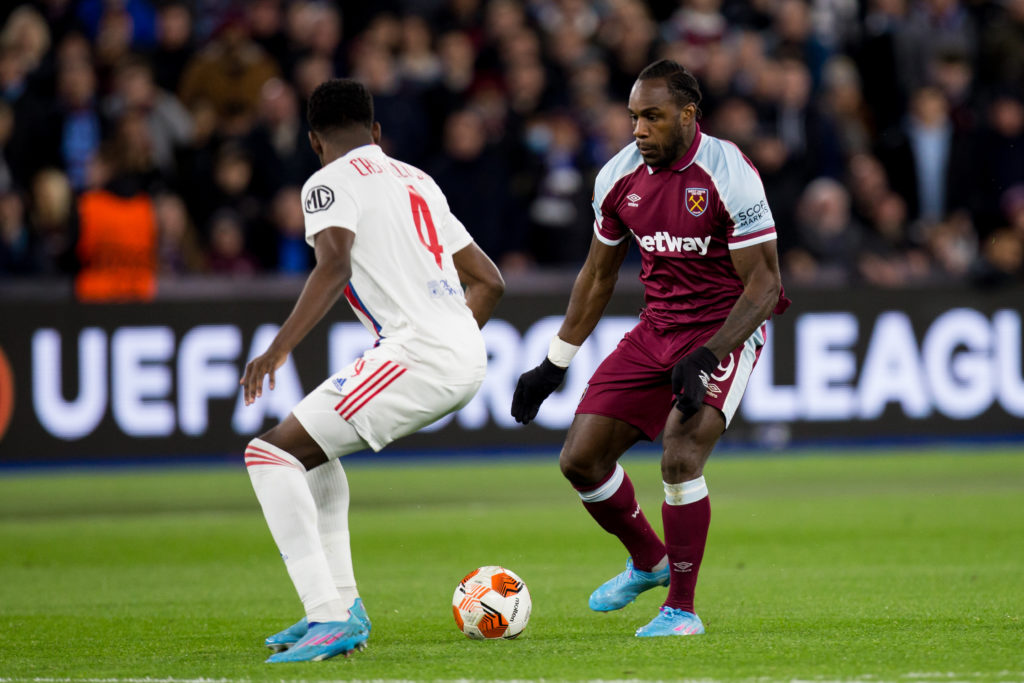 Michail Antonio comes out fighting after West Ham vs Lyon Europa League clash
The 32-year-old Hammers hitman worked his socks off last night but for little reward.
We will need Antonio to be on his best form in the Groupama Stadium against Lyon next week.
Micky came out fighting on Twitter last night, suggesting that West Ham WILL get the job done in France:
Wow, that is quite the claim from Antonio and possibly one of the boldest predictions a player can make before a game.
But we absolutely love it.
The West Ham players need to head to Lyon in confident mood, knowing that they can beat the Ligue 1 outfit.
The Europa League tie between West Ham and Lyon is very finely poised. And judging by Michail Antonio's tweet last night, the Hammers players are ready for a real battle in central France next Thursday.
At least we won't have to deal with the inept Felix Zwayer again!
Read also:
Moyes shares worrying comment Bowen made before West Ham vs Everton kicked off
Jarrod Bowen says one West Ham player was 'unbelievable' against Everton
Jermain Defoe says £18m ace is probably West Ham's best player
65 touches, 84% pass completion: £4 million West Ham ace stood out against Everton
Have something to tell us about this article?
Let us know