West Ham drew 1-1 with Lyon in the Europa League last night and Liam Gallagher blasted the decision to hand Aaron Cresswell a red card just before half-time.
Gallagher is a Manchester City fan but he has always shown interest in West Ham and shares his admiration for us as a club on Twitter.
West Ham played host to Lyon at the London Stadium last night and the home fans were expectant of a victory after our brilliant performance against Sevilla in the last round.
The Hammers players were never really at the races though.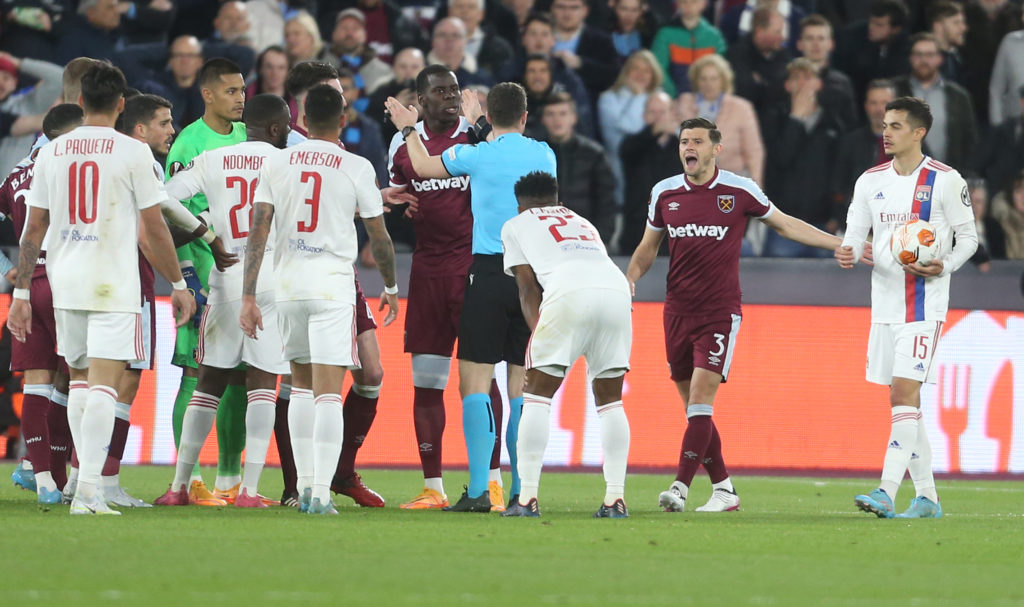 The game was actually fairly flat in comparison to our victory over Sevilla and David Moyes would not have been happy with the performances of his players.
Having said that, we still looked more dangerous than Lyon up until the totally facial decision to hand Aaron Cresswell a red card just before half-time.
It really was a truly baffling call from German ref Felix Zwayer and many of the footballing world slaughtered him for it. One huge celebrity got in on the act as well…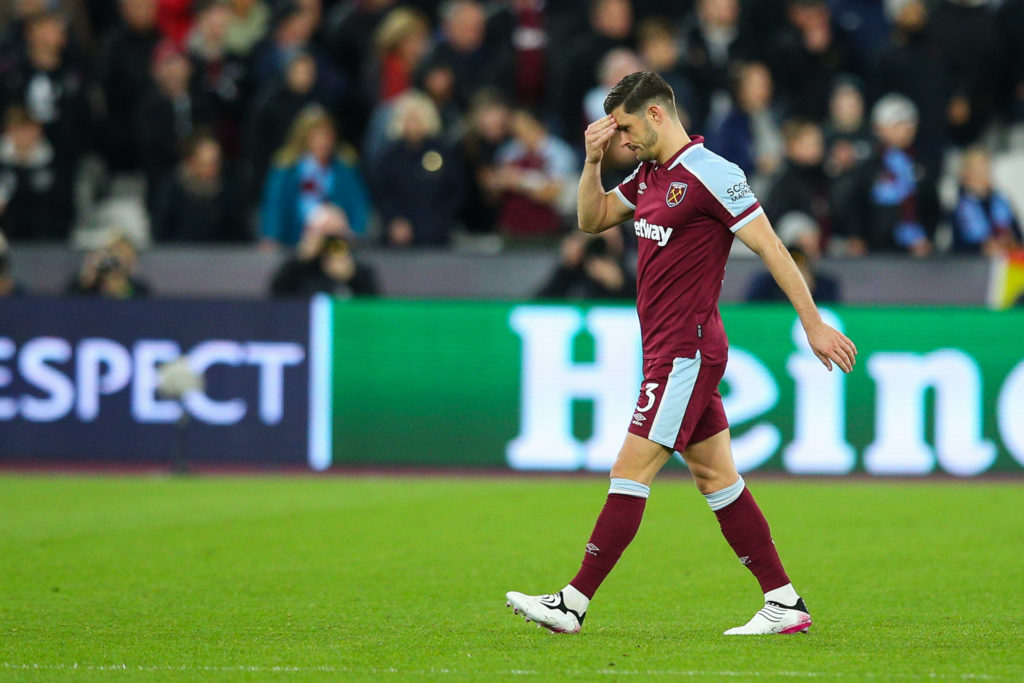 Aaron Cresswell red card: Liam Gallagher delivers his verdict
When the 32-year-old was sent off, it seemed like West Ham list any kind of attacking impetus that we might have had.
In the end, the 1-1 draw with Lyon wasn't actually a bad result considering the fact that we had to deal with the shambolic referring of the hapless Zwayer.
The red card given to Cresswell certainly changed the complex of the game though and gave Lyon the impetus they needed to take the game to us.
Liam Gallagher took to Twitter and reacted to the decision to give Cresswell his marching orders:
I couldn't have said it better myself Liam!
The Cresswell red card was one of the very worst decisions I have ever seen made by a referee at the elite level of the game.
Hopefully West Ham can appeal the decision. Whatever happens though, surely we won't be given a referee as bad as the one last night for the return leg in Lyon!
And we still firmly believe that the Hammers will have enough to beat Lyon in France.
Read also:
Moyes shares worrying comment Bowen made before West Ham vs Everton kicked off
Jarrod Bowen says one West Ham player was 'unbelievable' against Everton
Jermain Defoe says £18m ace is probably West Ham's best player
65 touches, 84% pass completion: £4 million West Ham ace stood out against Everton
Related Topics
Have something to tell us about this article?
Let us know