West Ham face Eintracht Frankfurt in the second-leg of the Europa League semi-finals on Thursday and Said Benrahma has given David Moyes a huge conundrum ahead of the match.
The Hammers lost 2-1 to the Bundesliga side at the London Stadium last night and we now have to win in Germany if we are to quality through to the final of the competition.
The West Ham players weren't great last night but they weren't terrible either. One thing that did seem clear to those watching, however, was that we looked like a much more dangerous side when Said Benrahma was introduced to the game in the second-half.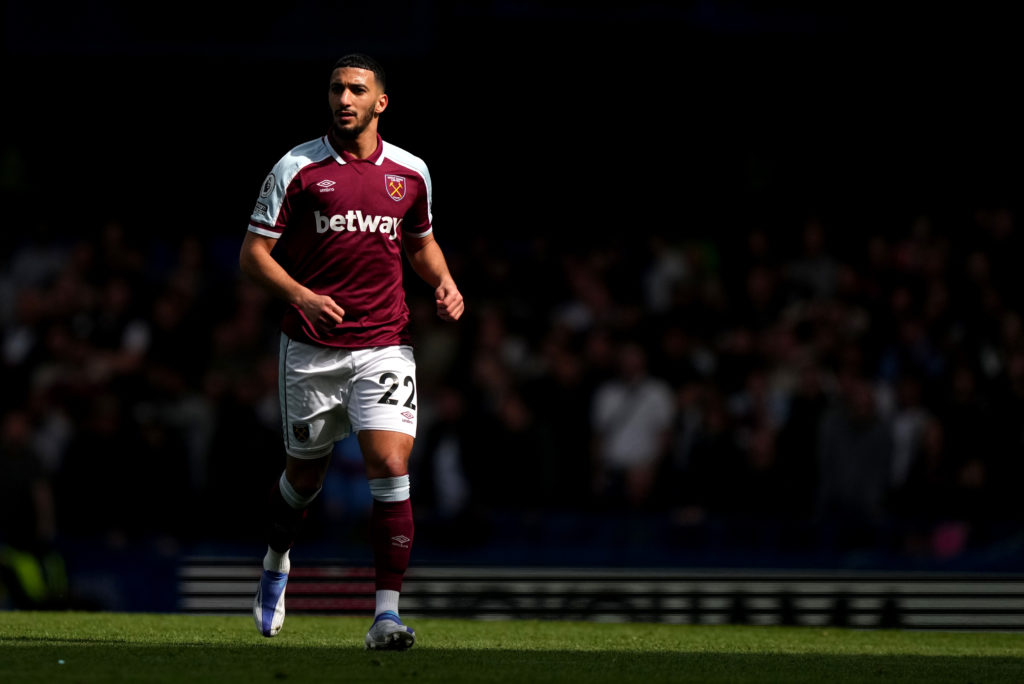 The 26-year-old really is a mercurial talent. One day he's unplayable and the next he doesn't look to be anywhere near good enough for elite level football.
And Said was frustratingly in his classic Jekyll and Hyde mode once again last night.
David Moyes has big decision to make ahead of West Ham vs Eintracht Frankfurt second-leg
Benrahma produced some brilliant skill as soon as he entered the pitch last night.
He beat one of the Eintracht Frankfurt players with his incredibly quick feet and earned us a free-kick in a really dangerous position.
For that set-piece, the ball ended up back at the Algerian's feet 30 yards away from goal. He beat two players before firing a powerful, dipping strike towards goal.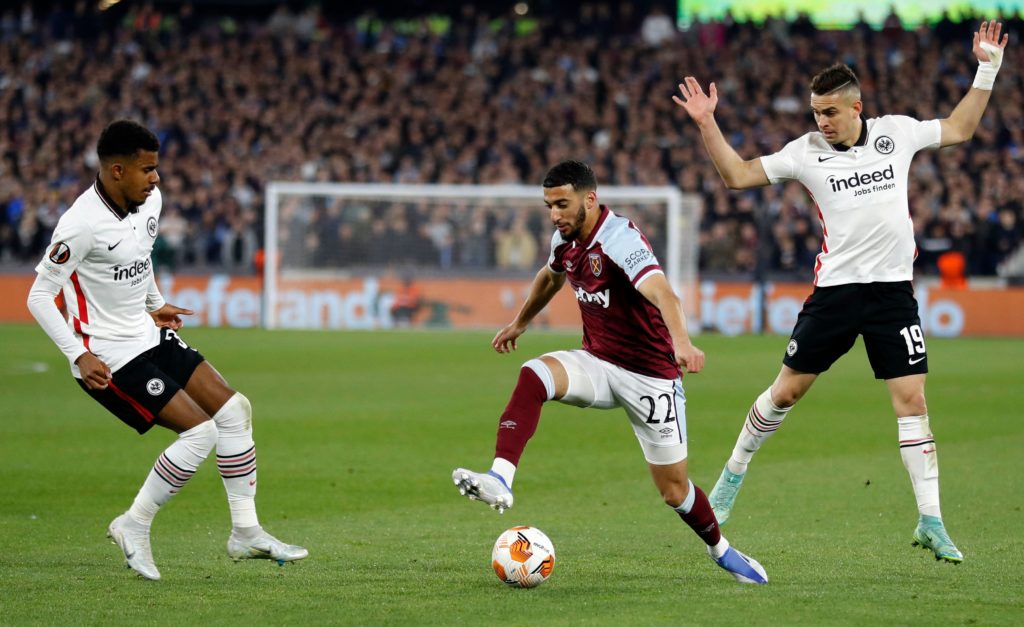 Unfortunately for us, the strike ricocheted off the post. It was a glimpse of what the former Brentford man is about. Something that happened just a few minutes later was an example of his other side, however…
Declan Rice played a beautiful long pass to Benrahma. The 26-year-old brought the ball down with a truly unbelievable first touch.
He then could have slid in Michail Antonio for a tap in but chose to shoot instead and blazed the ball out towards the corner flag. It really was an awful attempt.
Benrahma showed what he is capable of in both senses last night. With West Ham in need of a win in Frankfurt in the second-leg, will Moyes choose to start Said in the knowledge that he can cause the German side's defenders all sorts of problems? Or will he stick with the tried and tested front three of Antonio, Jarrod Bowen and Pablo Fornals with Manuel Lanzini slotted in just behind?
It's a big conundrum for Moyes and the decision he makes could end up having a huge bearing of the outcome in the Deutsche Bank Stadium next week.
Read also:
Haller responds when asked whether he wants West Ham or Eintracht Frankfurt to win
Antonio posts 19-word tweet after 2-1 defeat, but was it incredibly brave or just naive?
Report: Stubborn David Moyes still hoping to bring £50m striker to West Ham this summer
West Ham under-23s apparently have an 'exceptional' 17-year-old talent on their hands
Have something to tell us about this article?
Let us know