West Ham United ace Michail Antonio took to Twitter last night after our 2-1 Europa League defeat to Eintracht Frankfurt.
The German side were just too good for us in the end last night.
It was a tight game for sure but Eintracht Frankfurt just had more quality in the final third than West Ham did.
In truth, it was a fairly disappointing performance from the West Ham players. They weren't aggressive enough nor did they play with any kind of intensity.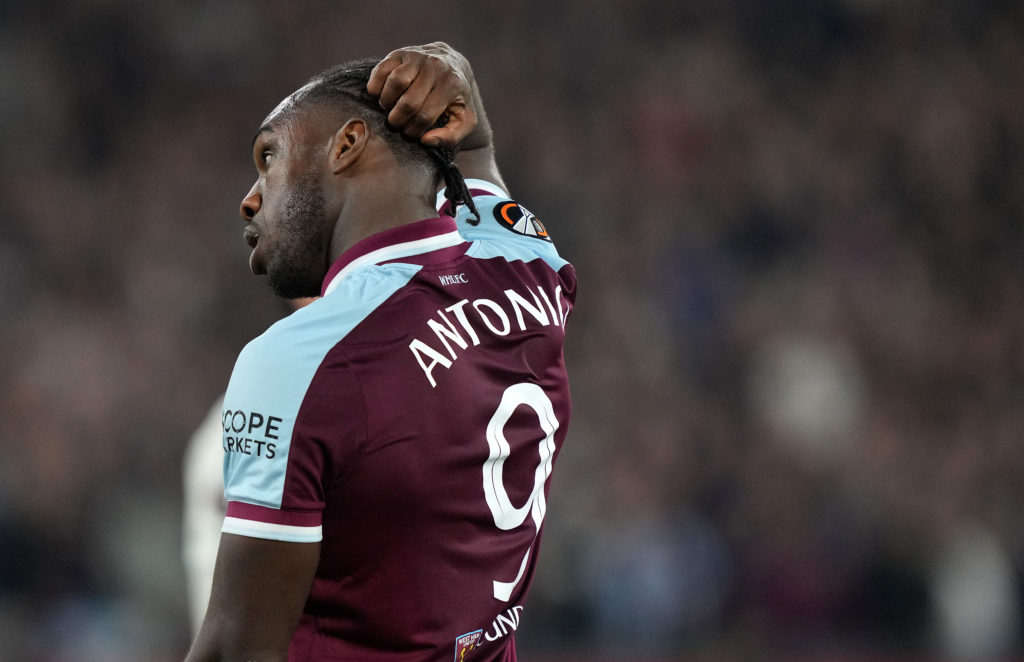 David Moyes would have been bitterly disappointed with the result and performance. I know we're not really a pressing team but we should have been last night.
The Eintracht Frankfurt defenders were shaky in possession yet we seemed to give them all the time in the world.
It just wasn't our night. The tie is far from over though.
There is a second-leg out in Frankfurt next week and after our exploits against Sevilla and Lyon, the Bundesliga side will be very wary of the Hammers' threats.
Michail Antonio believes that the tie is still very much alive. The 32-year-old scored his first goal since March 2nd last night.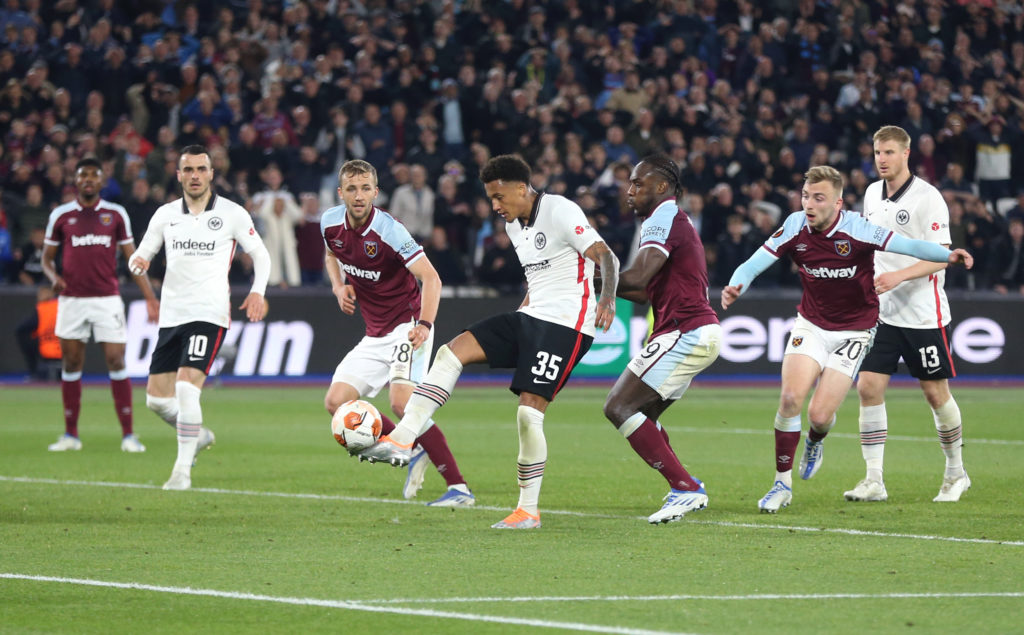 His all-round performance was far from the best but hopefully his goal will give him the confidence boost that he needs to finish the season in fine style.
West Ham ace Michail Antonio posts Twitter message ahead of return leg against Eintracht Frankfurt
The powerful striker has always been confident.
He has backed himself as a player when coming up through the ranks and now he's backing his West Ham team to get an important win in Germany.
Antonio took to Twitter and posted a 19-word message:
Now, some people will like Micky's message whilst others may think that it's just asking for trouble.
We dealt with Lyon in the previous round after they made noise on social media prior to the game.
Personally, we would like to see Antonio and his teammates do their talking on the pitch.
Michail Antonio must produce the goods for West Ham against Eintracht Frankfurt in the second-leg in Germany next week after his tweet last night.
And we can't help but think that he's just put too much pressure on himself and his teammates ahead of one of the biggest games in the club's history. Let's hope we're wrong.
Read also:
Gary Neville shares what Declan Rice told him in the tunnel after being left out vs Chelsea
Declan Rice posts eight-word tweet after West Ham lose 1-0 to Chelsea
Vladimir Coufal blown away by two teammates who have the 'West Ham DNA'
Huge blow for Eintracht Frankfurt with 'integral' 22-year-old set to miss West Ham clash
Related Topics
Have something to tell us about this article?
Let us know