Adrian Durham reacted on Twitter to the farcical decision from German referee Felix Zwayer to send off Aaron Cresswell during West Ham vs Lyon last night.
The Hammers ended up drawing the Europa League game against Lyon. The 1-1 scoreline wasn't a bad result in the end considering the fact that we had to play the second-half with just 10 men.
Felix Zwayer refereed the game and it was clear from the very start that the German wanted to be the centre of attention.
Are you Mike Dean in disguise was ringing around the London Stadium.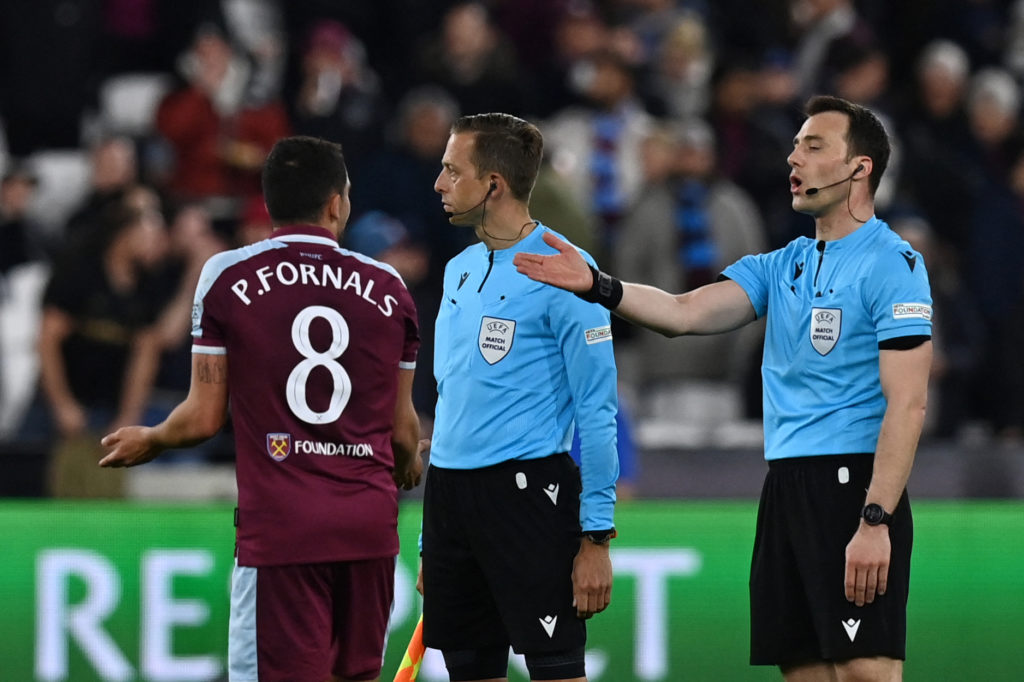 The West Ham players were far from their best at the London Stadium last night, and David Moyes would openly admit that, but Felix Zwayer made our task of winning the game an almost impossible one.
The hapless German blew up at every opportunity and awarded Lyon free-kicks time and time again in spite of their players' obvious play-acting.
Zwayer put the cherry on top of what was an already bitter cake when he gave Cresswell his marching orders just before half-time.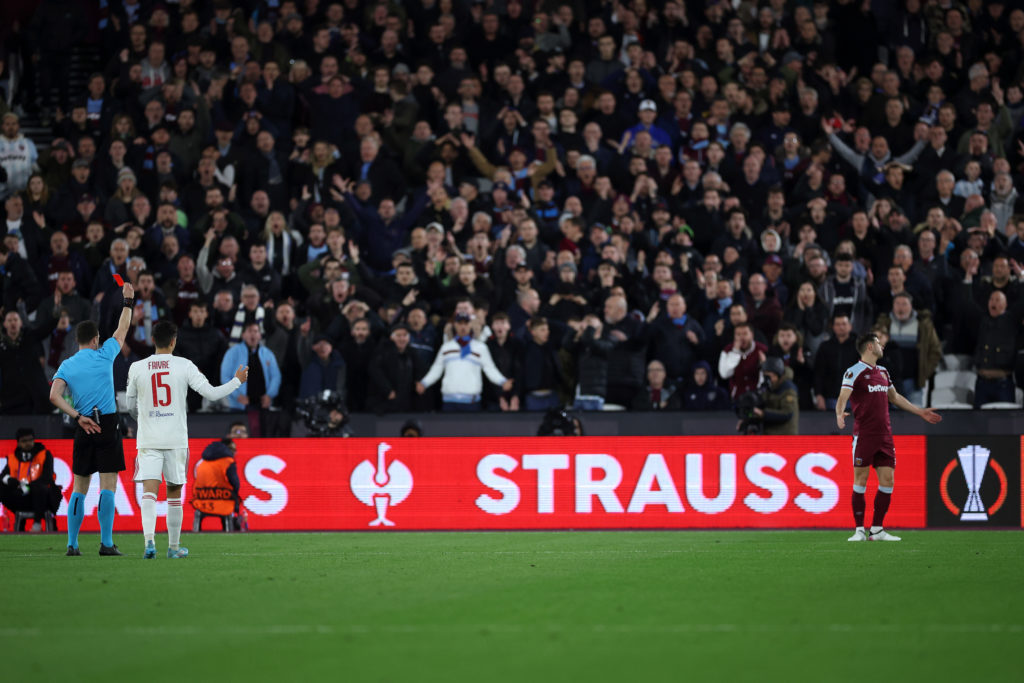 Adrian Durham reacts on Twitter to shocking Felix Zwayer decision during West Ham vs Lyon
The German's antics last night were truly embarrassing to witness.
How he is an elite level referee beggars belief.
talkSPORT shock jock Adrian Durham took to Twitter last night and delivered his verdict on the performance of the West Hamm players, whilst making a sly dig at the awful Felix Zwayer display:
Spot on from Durham, absolutely spot on.
The fact that we drew the game with Lyon was actually fairly impressive in the end considering that we had to deal with some laughable decisions from the German.
West Ham won't have to deal with Felix Zwayer in the return leg. And because of that, we think we've still got a great chance of progressing against Lyon!
Read also:
Moyes shares worrying comment Bowen made before West Ham vs Everton kicked off
Jarrod Bowen says one West Ham player was 'unbelievable' against Everton
Jermain Defoe says £18m ace is probably West Ham's best player
65 touches, 84% pass completion: £4 million West Ham ace stood out against Everton
Have something to tell us about this article?
Let us know