West Ham United will be watching the Christian Eriksen situation closely as Bees face anxious wait over contract offer.
Eriksen has been an absolute sensation for Brentford since returning to football – and England – following the traumatic scenes which shocked the world during the Euros.
West Ham have allegedly been keeping tabs on the Eriksen situation over at Brentford.
That's according to a report from 90 Min at the end of April which claimed his old club Tottenham were leading West Ham and the Bees in the race to sign the 30-year-old this summer.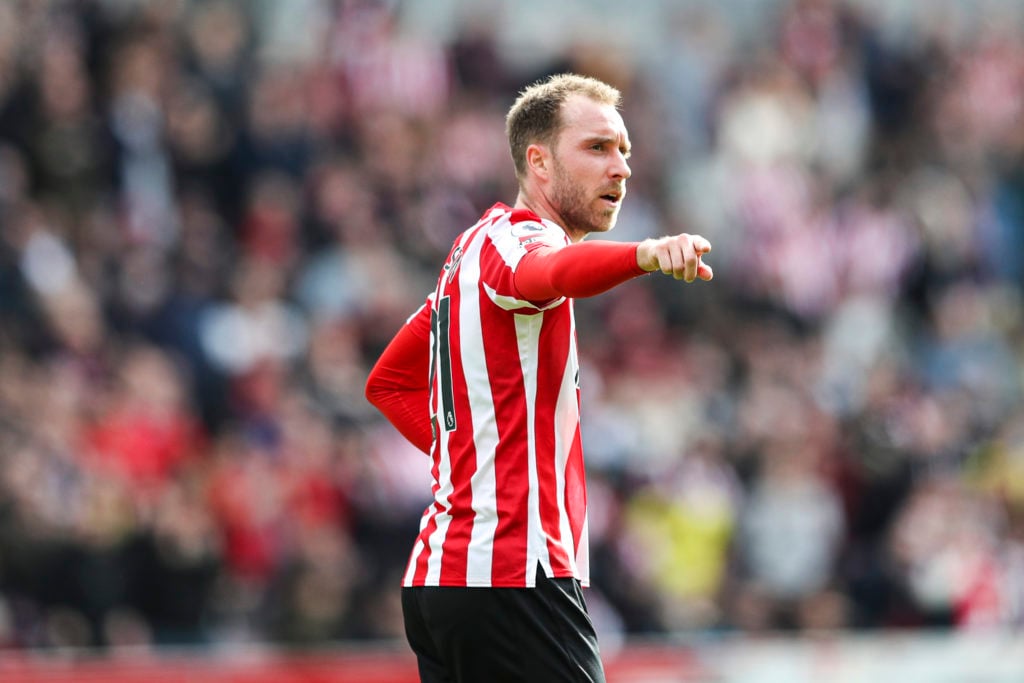 Moyes admitted he has an interest in Eriksen after West Ham were offered the chance to sign the brilliant playmaker before Thomas Frank brought his fellow Dane to Brentford instead.
Speaking to the Daily Star recently, Moyes noted that Eriksen could have been a West Ham player but admitted there was uncertainty at the time about his health.
"Yes, he was mentioned to us – and to a few clubs about coming back," said Moyes.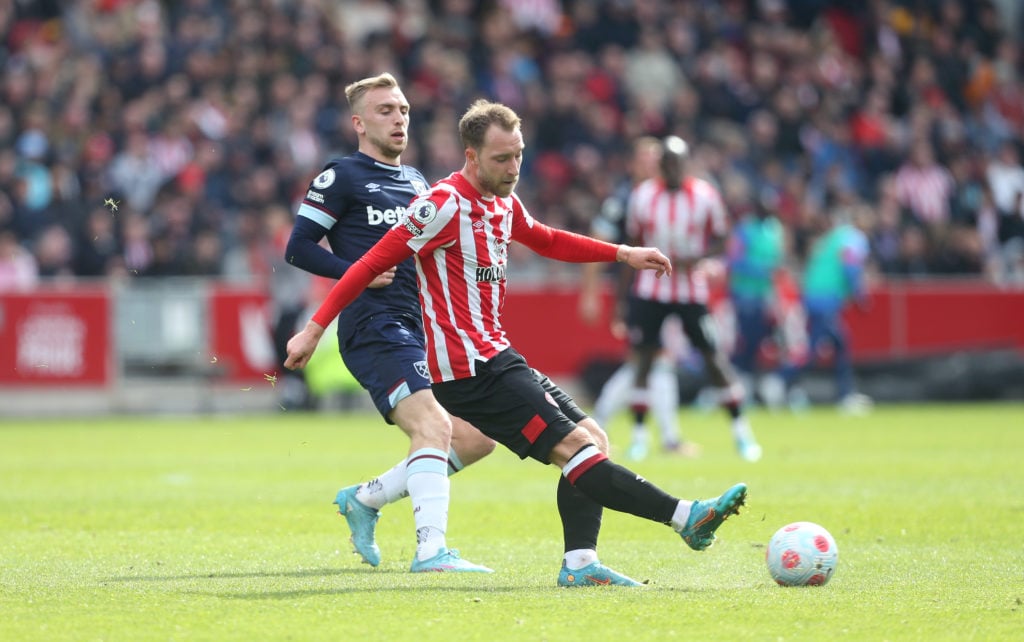 "Eriksen is a player a lot of people would look at and think, 'my goodness'. But I think everybody was more unsure then. And to be honest there's the huge Danish connection at Brentford, with the manager and some of their players.
"They maybe had more insight on him than the rest of us – on his health and when he was going to come back. I don't think he played for a couple of months after he first signed for Brentford. A lot of people wondered how it was going to work out.
"He's an inspiration to so many – to keep going and not give up. But I don't think we ever doubted his footballing ability. Everybody recognises he's a top footballer," he added.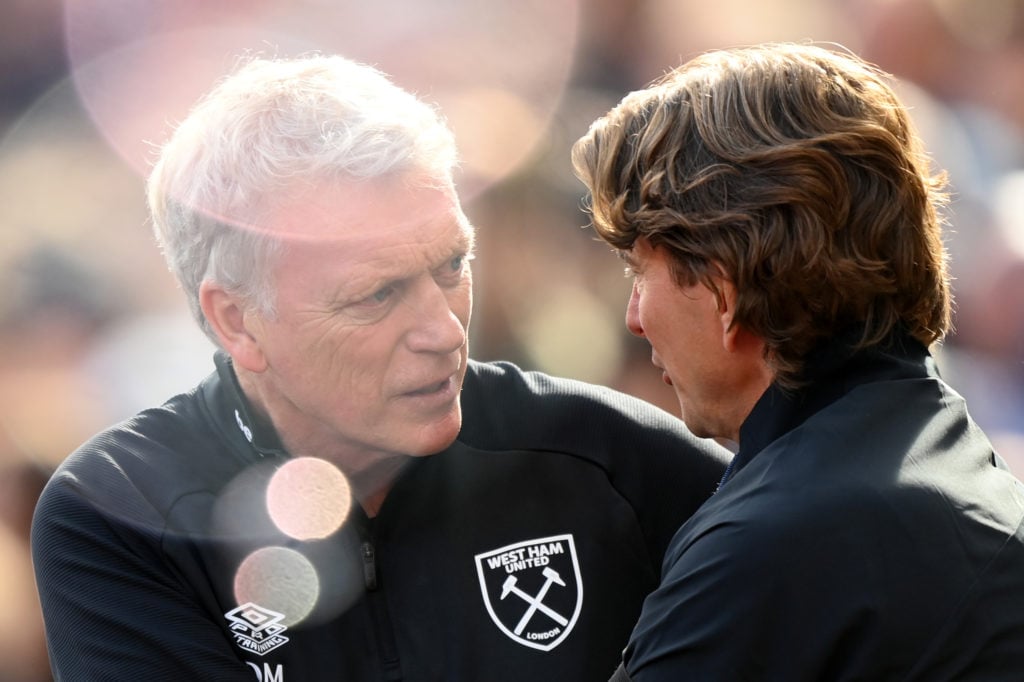 West Ham will be watching Christian Eriksen situation closely as Bees face anxious wait over contract offer
Well now West Ham will be watching the Eriksen situation closely as the Bees face an anxious wait over their contract offer to him.
According to Sky Sports, Brentford have offered Eriksen a long-term contract and are now anxiously waiting for his reply. 
It is a big decision for Eriksen, who will now have a long line of suitors including West Ham.
Central midfield is a key area West Ham must strengthen this summer with Mark Noble having retired and Alex Kral returning to Spartak Moscow after an unsuccessful loan spell.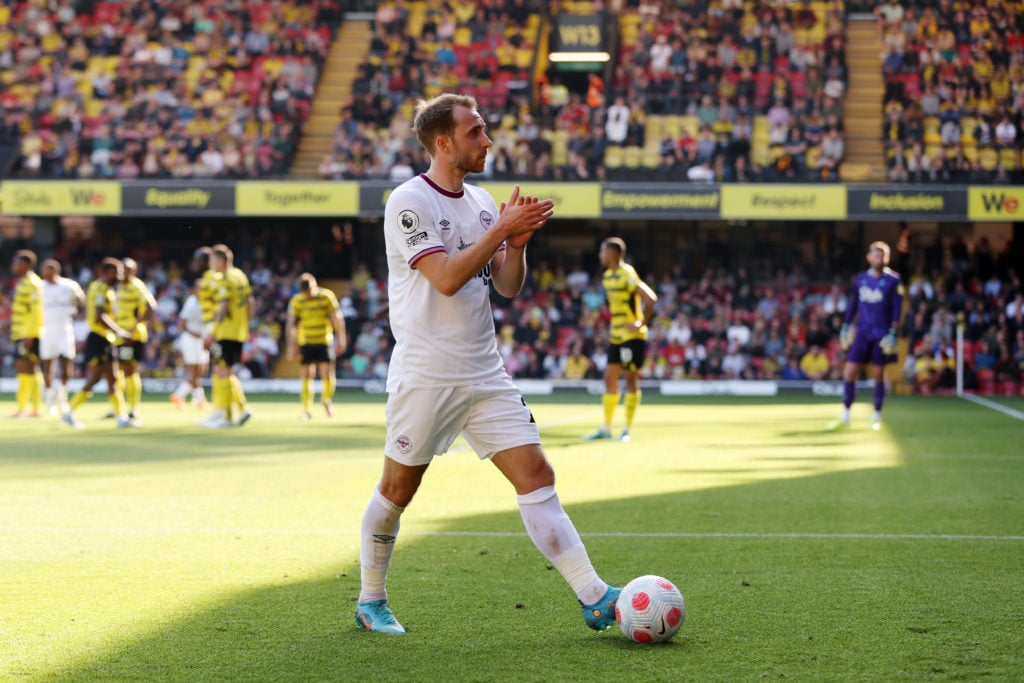 West Ham will be encouraged by Sky Sports's claim that Eriksen is understood to feel settled in London again.
Brentford will be desperately hoping they can persuade Eriksen to stick with them.
But West Ham will be keeping a very close eye on his response to Brentford. Particularly after Sky Sports also cast doubt over the rumoured return to Tottenham.
"Brentford have offered Christian Eriksen a long-term contract and are now waiting for his reply…" Sky Sports reports.
"It is questionable whether Eriksen has yet returned to the level required to get into the Italian's first VI and Spurs have already made a commitment to Rodrigo Bentancur, who fills the same position in Conte's system…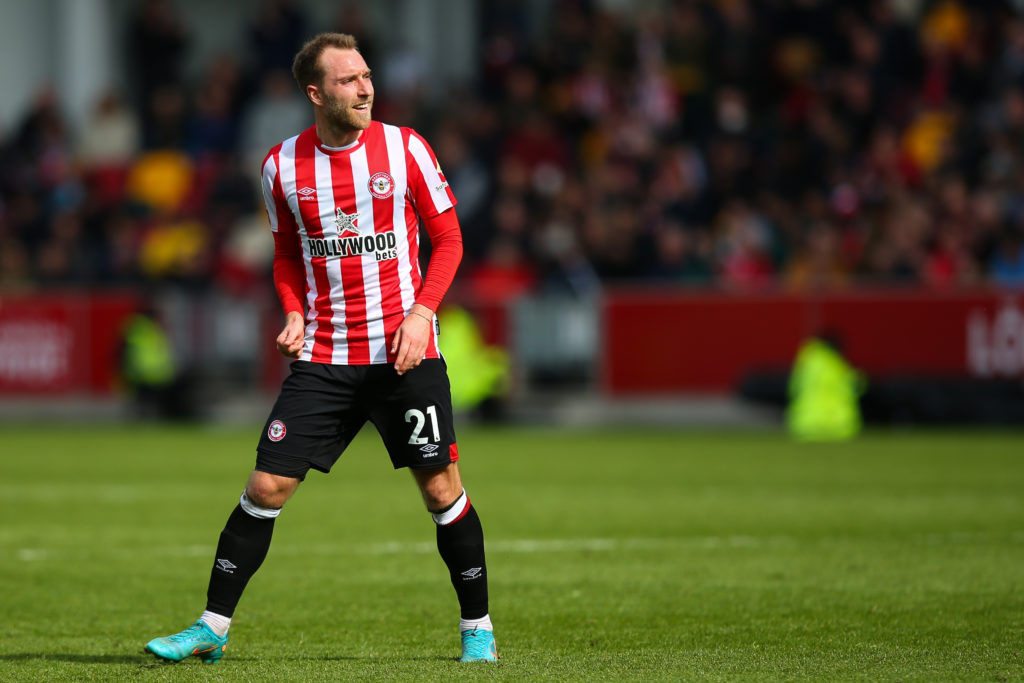 "Eriksen would undoubtedly be an asset to the (Spurs) squad but, at 30-years-old and following his ordeal, he wants to play regular games, which Brentford can deliver for him.
"Other clubs are interested but Brentford hope this and the solid roots he has put down in London will give them the edge in the race."
The London factor could be a big advantage for West Ham should Eriksen not remain with Brentford.
MORE WEST HAM NEWS
Related Topics
Have something to tell us about this article?
Let us know