West Ham United missed a big trick by not signing giant striker Wout Weghorst in the January transfer window.
That's according to talkSPORT journalist Alex Crook who claims that the 29-year-old hitman would have joined the Hammers ahead of Burnley in January.
Weghorst joined Burnley on transfer deadline day last month from Wolfsburg for around £12 million (Sky Sports).
And the giant 6ft 6in hitman has already made an instant impact at Turf Moor.
The big Dutchman has bagged one goal and two assists in four games for Burnley so far (Transfermarkt) and he has been a general menace for Sean Dyche's side.
Meanwhile, West Ham are plodding along with Michail Antonio as our only centre-forward – a farcical situation for a Premier League club with aspirations of challenging for honours both domestically and on the continent.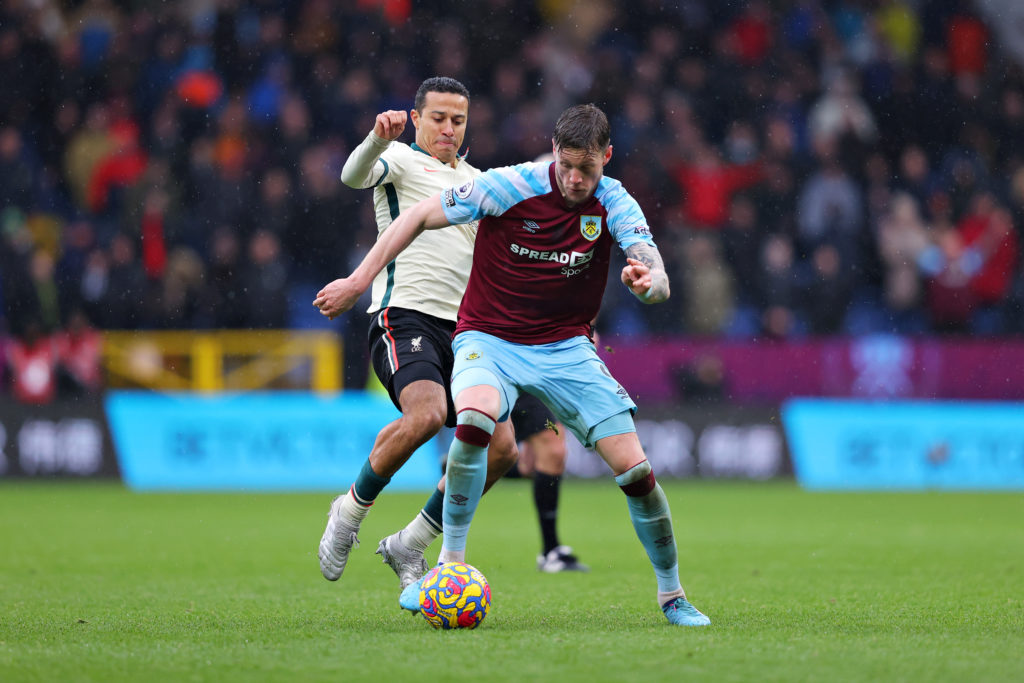 West Ham failed with striker search in January
We are led to believe that David Moyes searched far and wide for a top-class striker in January.
The Scot ended the month empty-handed, however. That is already looking like it could be season-ending.
It appears as though things could have been very different indeed, however…
Alex Crook has suggested that Wout Weghorst would have been keen to join West Ham before he moved to Burnley, when speaking on the talkSport GameDay podcast:
"They've missed a trick when it comes to Wout Weghorst, who I don't think is the greatest striker in the world, but he caused Brighton all kinds of problems at the weekend, did well against Manchester United as well. £12m is not a lot of money for a striker, and you have to guess that if he had a choice between West Ham and Burnley, he would have gone to West Ham."
Big mistake
David Moyes really should have gone all out to sign the 6ft 6in Dutch striker in January.
£12 million would have been an absolute bargain for the 29-year-old and he would have provided Moyes with an entirely different option through the middle.
West Ham are far too one-dimensional. It seems as though Moyes only has a plan A and when that doesn't work, we are totally devoid of fresh ideas.
It could be argued that the Hammers have been sussed out this season. All our opponents have to do is sit off of us and put the onus onto the West Ham players to dictate the tempo of the game.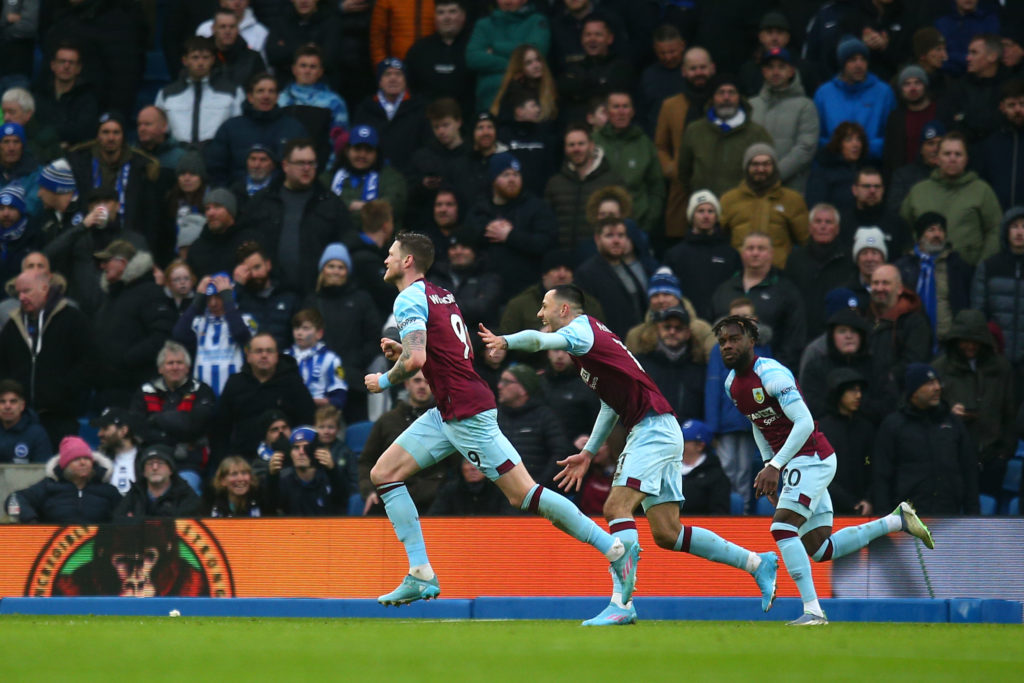 We seem to struggle with that.
The frustrating thing is that the solution was right there staring West Ham in the face in January.
Weghorst is almost unbeatable in the air and would have provided a fantastic focal point for the Hammers though the middle.
With Antonio worryingly out of form, Weghorst would have been the ideal alternative to come into the side. Can you just imagine how dangerous we would be from set-pieces as well had we signed the Holland international!?
Instead, Moyes is flogging a dead horse by playing Antonio week in, week out. Not only is he painfully out of form but it could be argued that he has been totally found out.
The fact that Moyes doesn't have another option at his disposal is beyond preposterous.
Whether the West Ham manager or the owners, or both, are to blame for our current situation isn't entirely clear. What is certain though is that our January transfer window failures were entirely unacceptable.
And Weghost would have been a fairly cheap solution to a glaring problem. What a shame that we didn't even bother challenging Burnley for his signature…
Read also:
Report: Club are now demanding £40 million from West Ham for 'brilliant' 20-year-old
Moyes must be ruthless and sell £17.6m West Ham man after ridiculous contract demands
Insider claims West Ham will try to replace 2020 summer signing before next season
Moyes must replace £4m West Ham man in the summer after succession of costly mistakes
Have something to tell us about this article?
Let us know