West Ham are clearly desperate to sign Manchester United ace Jesse Lingard in the January transfer window.
Hammers boss David Moyes wants to bring Lingard back to East London next month according to the likes of Eurosport, Daily Mail and The Sun.
And it's little wonder why.
Lingard was so, so good for West Ham last season. He spent four months on loan at the London Stadium and his quality and class was a level above everyone else.
The 29-year-old returned to Old Trafford in the summer, however. That now looks likely the completely wrong decision. He has barely played for Manchester United this season. Whether things change for him under interim Man United boss Ralf Rangnick remains to be seen.
As things stand though, things are looking fairly bleak for Jesse.
Jesse Lingard on verge of making crazy West Ham transfer decision?
The 29-year-old is out of contract with Manchester United in the summer.
The Red Devils are allegedly keen to sell Lingard for around £20 million in January (The Daily Express).
Athletic journalist David Ornstein yesterday claimed that Jesse wants to remain at Old Trafford and fight for his place under Rangnick, however.
If true, that seems like an absolutely crazy decision from Lingard.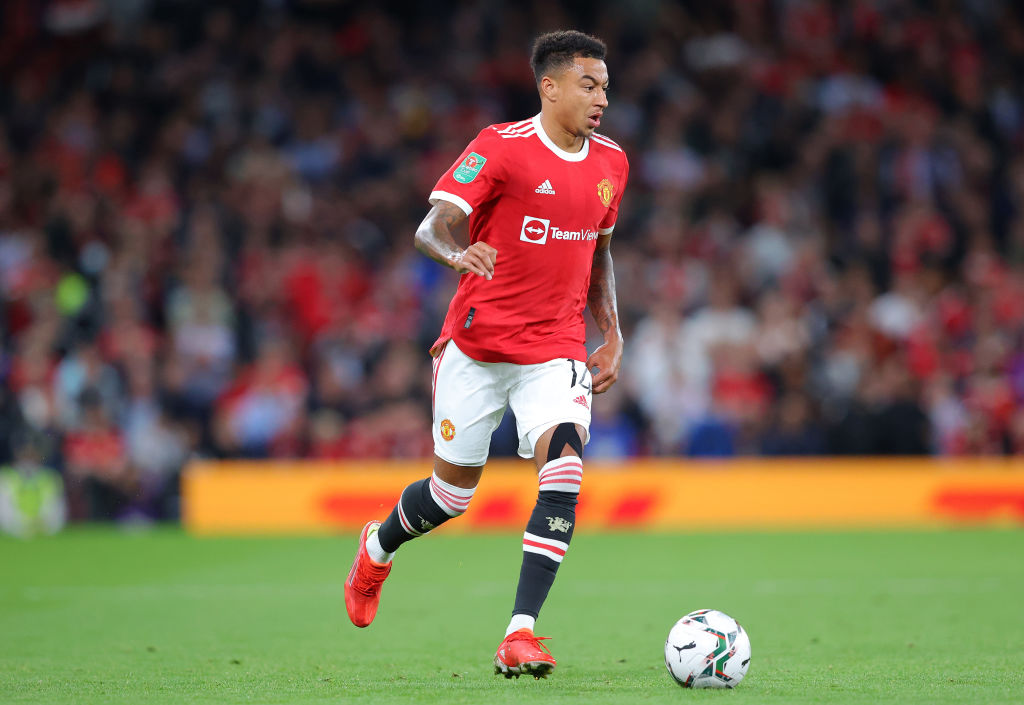 He clearly won't get regular football at Manchester United, unless something changes very quickly. Jesse will have zero chance of being included in Gareth Southgate's England squad for the World Cup in Qatar next year if he's not playing. It really is as simple as that.
Lingard was absolutely adored at the London Stadium. The same can't be said for him at Old Trafford, as covered here on Hammers News earlier this year.
Mark Noble spoke to the Daily Mail in May of this year and highlighted just how popular Lingard is in East London:
"He's been phenomenal. When you're playing well, it's like autopilot. When your confidence is gone, that's a bad place to be as a footballer. But he looks so comfortable in a West Ham shirt. It's a tough one. You know what it's like — money is important but when you're playing well and enjoying your football, nothing else matters. We'd love to have him back. We've got four games to go, and we need four more big ones from him. I'm sad Jesse hasn't witnessed West Ham fans. You know what it's like when they love someone. It's madness. They idolise him, like they're a God."
Noble perfectly summed up how the West Ham fans feel about Lingard.
Jesse knows this as well. So that leads us to believe that his decision to stay in Manchester is based purely on personal reasons and not footballing ones.
Perhaps he just doesn't want to move back down south and instead stay in his hometown so he can be close to his daughter.
If that is the case then nobody can blame him for that.
If Lingard does harbour genuine hopes of playing a key role for Manchester United though, and subsequently forcing his way back into the England squad, he is well wide of the mark. A return to West Ham in January should be an absolute no-brainer for the 29-year-old…from a footballing perspective.
It appears as though it's not that simple for Jesse though.
Read also:
Ben Brereton Diaz claim made by West Ham insider ahead of January transfer window
Report: West Ham want to sign 'excellent' 24-year-old from Arsenal in January
Ex claims West Ham eye January move for 161-goal striker Bilic tried to sign in 2017
Report: West Ham set for £11.5 million January transfer window striker swoop
'On my knees': Some West Ham fans react as 'world-class' 85-cap int'l could be LS bound
Have something to tell us about this article?
Let us know