West Ham target Gabriel 'Gabigol' Barbosa has asked Flamengo to leave if a suitable offer comes in from an English club according to Sky Sports reporter Dharmesh Sheth.
Hammers boss David Moyes is desperate to add a top-class striker to his ranks at the London Stadium this summer.
Barbosa, 25, is a name who has perennially been linked with a move to West Ham and those links resurfaced yesterday.
Sky Sports claimed that Moyes wants to bring the Brazilian striker to East London before the January transfer window closes.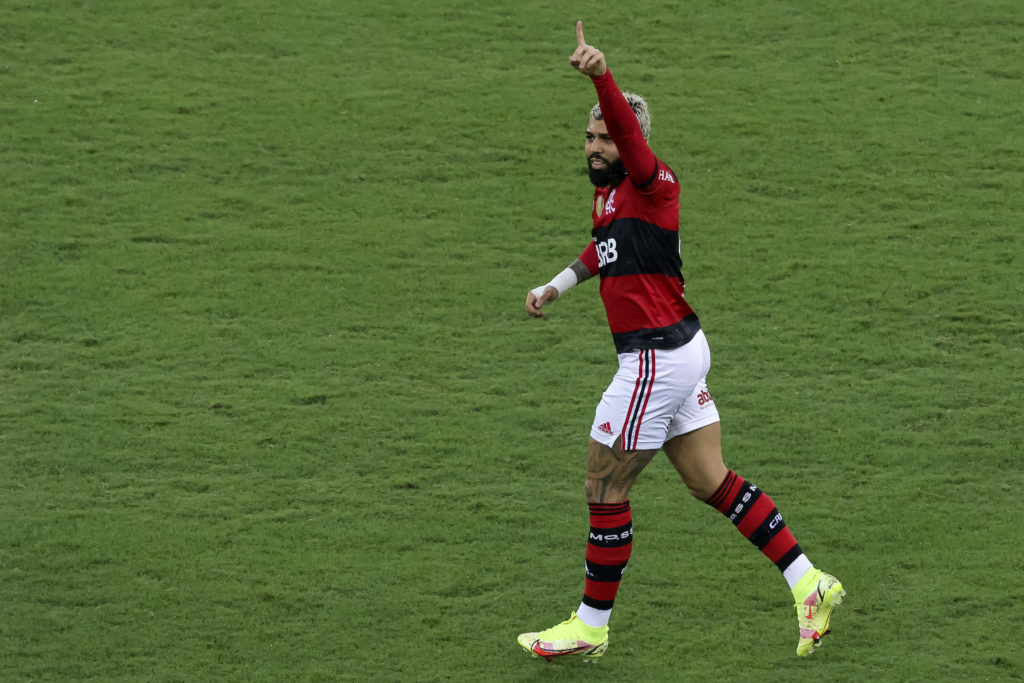 The former Inter Milan forward has been tearing it up in Brazil over the past two years and seems to be ready to take the next step in his career.
Sky Sports reporter provides Gabriel Barbosa update amidst West Ham links
It seems as though the 25-year-old forward will push to join the Hammers if we do indeed make an offer for his services this month.
Sky Sports reporter Dharmesh Sheth told the Transfer Show (January 4th 2022, 5:14pm):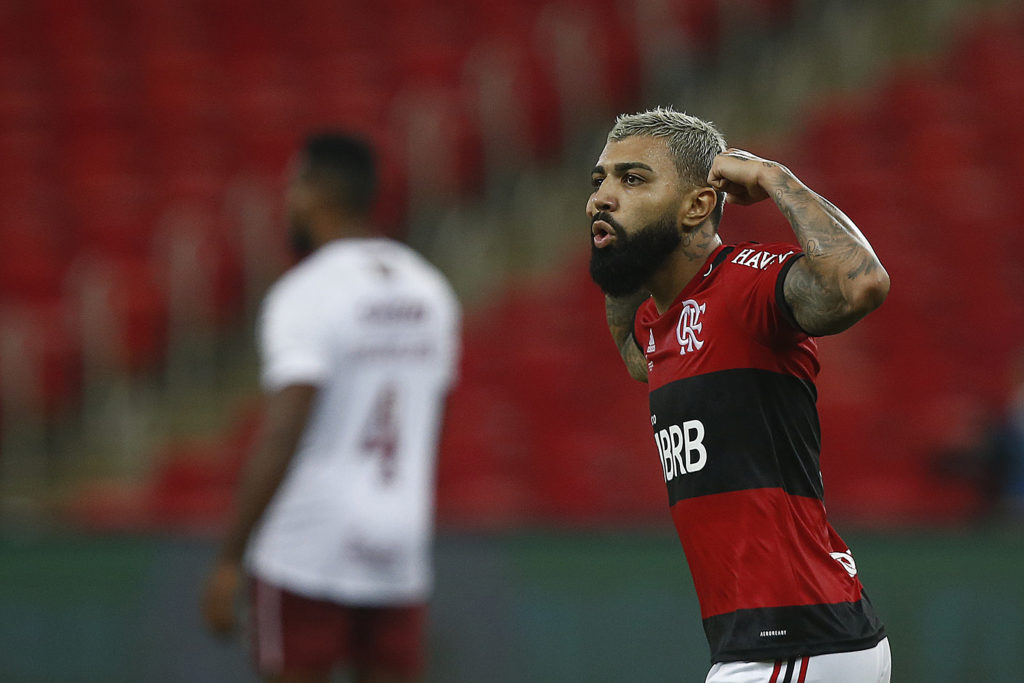 "Gabriel Barbosa, a bit of a development in the past hour actually, I spoke to a contract who tells me that Gabriel Barbosa has told Flamengo officials that if a suitable offer comes in from England, then he would like the opportunity to speak to that club. A little bit more on what West Ham's potential proposal would be an 18 month loan with an option to buy for around €30 million (£25 million). Now, we say option but it would almost turn into an obligation to buy because the option would be based on appearances and goals and if he meets those, the option would become an obligation. Barbosa, make no mistake about it, he is determined to make that move."
£25 million sounds like an awful lot of money for Gabigol considering how much he struggled in Europe during the early stages of his career.
He knows where the back of the net is if nothing else though.
Barbosa has scored 84 goals in 124 games for Flamengo. Last season, he racked up 29 goals in 43 games (Transfermarkt).
An 18-month loan with an option to buy seems to be the ideal solution for the Hammers. Should Barbosa hit appearances and goals targets, then signing him permanently will be a no-brainer anyway.
January could be a very exciting month for the West Ham fans.
The arrival of a top-class striker in the next couple of weeks, alongside an established centre-back, could be enough to secure our first ever top-four Premier League finish.
And as far as Sky Sports are concerned, it seems as though Gabriel Barbosa could be the man for the job at West Ham.
Read also:
Insider claims West Ham could make 'cheeky bid' for 25-year-old Bayern Munich ace
Report: West Ham could now try to sign 'exceptional' £14 million centre-back in January
New name linked as West Ham allegedly now want to sign £20m English CB in January
Insider claims West Ham have told £4m man to find a new club in January
Report: West Ham now want to sign £30 million centre-back in January
Related Topics
Have something to tell us about this article?
Let us know