West Ham United reportedly could now sell Arsenal target Declan Rice for somewhere between £75-85 million in the summer transfer window.
That's according to well-respected journalist David Ornstein who told The Athletic that the Hammers won't be able to command as much money for the Arsenal target as we did last summer.
READ ALSO: Class A circus': West Ham target endures bizarre D-day failed transfer from Chelsea
Or that is 'what he is hearing around the industry' anyway.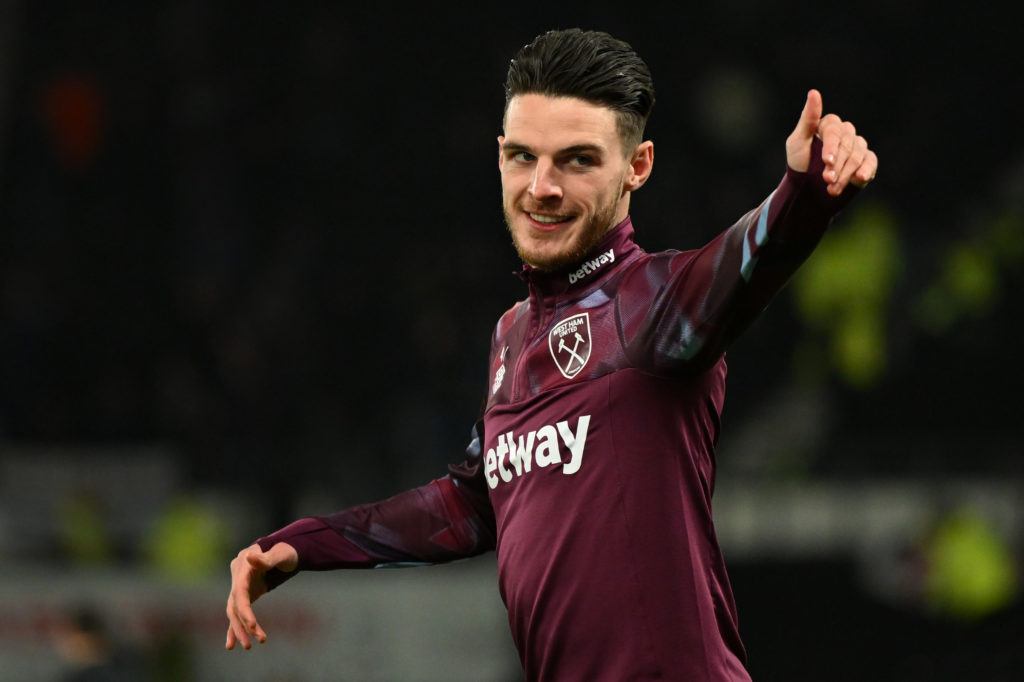 Last year, West Ham manager David Moyes suggested that he would demand more than £100 million from any club that wanted to sign Rice.
However, in the summer Rice will essentially have just two years remaining on his contract at the London Stadium (including the one-year extension option that the Hammers have).
So maybe the East London outfit won't be able to be so ambitious with their demands for the 24-year-old midfielder in the summer transfer window…
David Ornstein makes Declan Rice claim
The highly-respected journalist believes that Dec could leave the London Stadium for a relatively cheap fee this summer.
Ornstein said: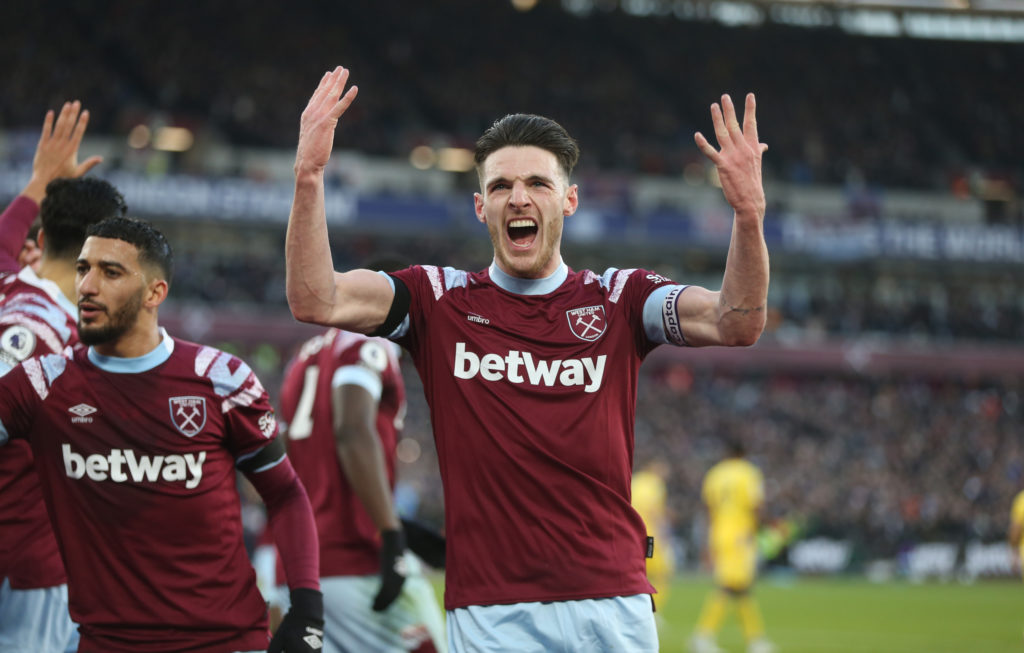 "It's their last chance to reap a massive transfer fee for him. But I think compared to last year, when West Ham had no intention or need to sell, and the valuation – if there was one – was in excess of £100 million, the word that I'm hearing from around the industry is that £75, £80, £85 [million] is the more realistic figure for Declan Rice this summer."
Now, my counter argument to this is that if Chelsea are spending £106 million on Enzo Fernandez and Arsenal are bidding £70 million plus for Moises Caicedo, surely West Ham will be able to get at least £90 million for the 39-capped England international in the summer.
One thing that is for certain is that in order to get maximum value for the 24-year-old, West Ham must sell him this summer. If we don't his value will plummet straight after the window closes.
If Arsenal do manage to sign the England international for £75-85 million in the summer, it will be an unbelievably good deal for them.
And after David Ornstein suggested that that could in fact be how much is needed to sign Declan Rice, who are we to argue with him. The journalist is known as 'the oracle' for a reason.
Read also:
£90k-a-week West Ham ace's father shares what club his son could join in the summer
Report: £12 million West Ham ace was open to joining Everton in January
Related Topics
Have something to tell us about this article?
Let us know